You know what Ottawa needs? A Stanley Cup on Sparks Street
There are eight ways this could play out, and all of them include some sort of monument to Lord Frederick Stanley's namesake hockey trophy on Sparks Street.
This week the finalists were revealed for a competition to build the monument. The designs are all some abstraction of the cup, to varying degrees.
Here's a look at the designs, in no particular order:
** #1 - Coupland/Mills/Leinster design **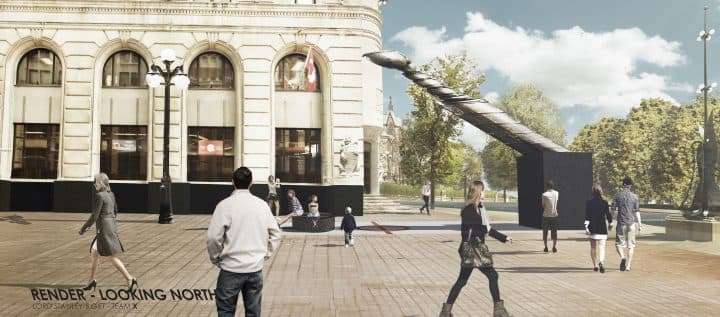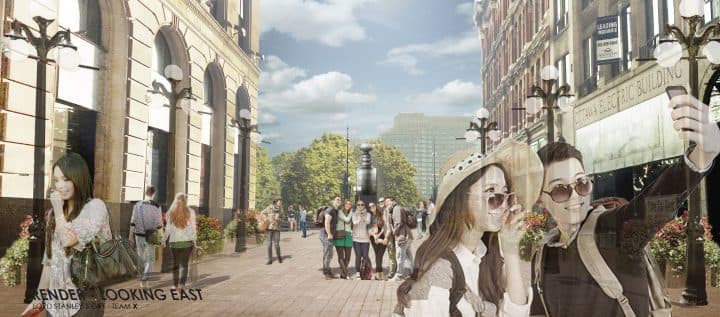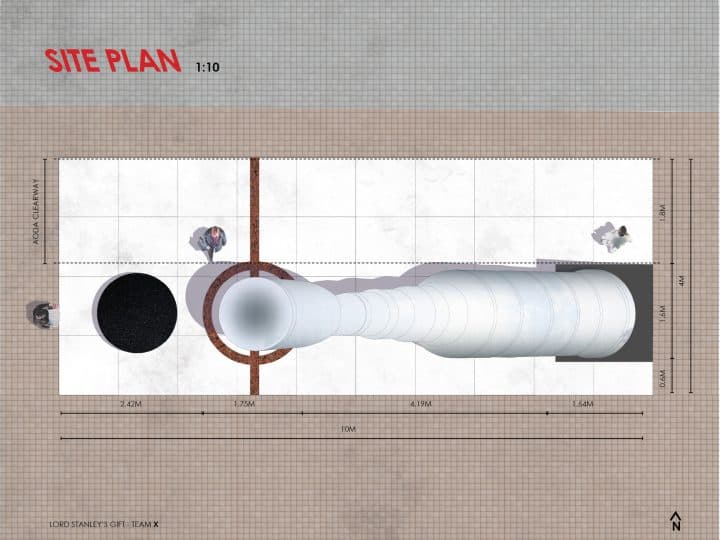 Because of contest constraints on using the actual form of the cup Coupland, Mills and Leinster decided to play with our perspectives with a technique called foreshortening. When viewed looking west or east, the cup appears distorted.
From the design explanation :
** #2 - Covit/Nguyen/Norr **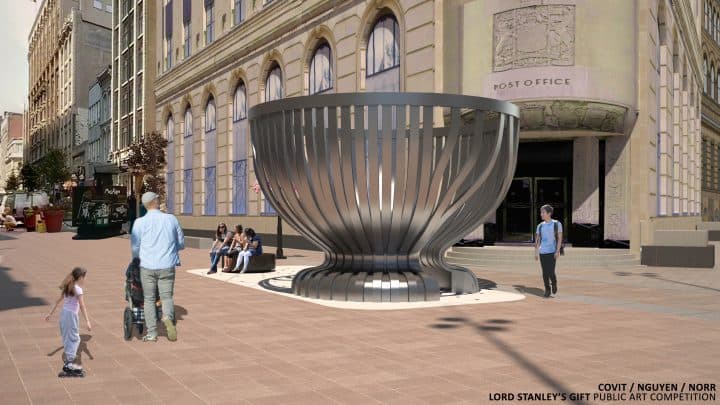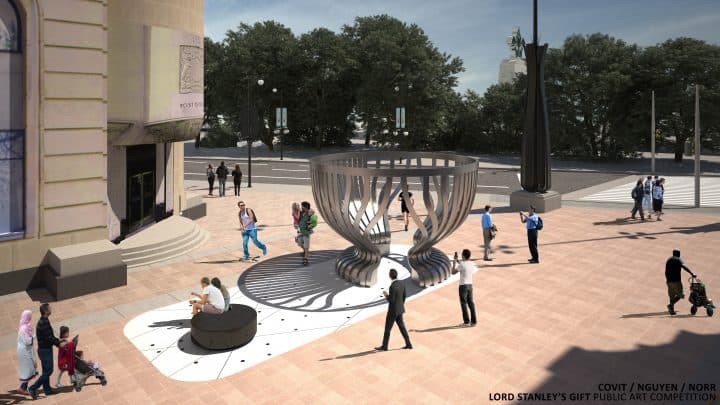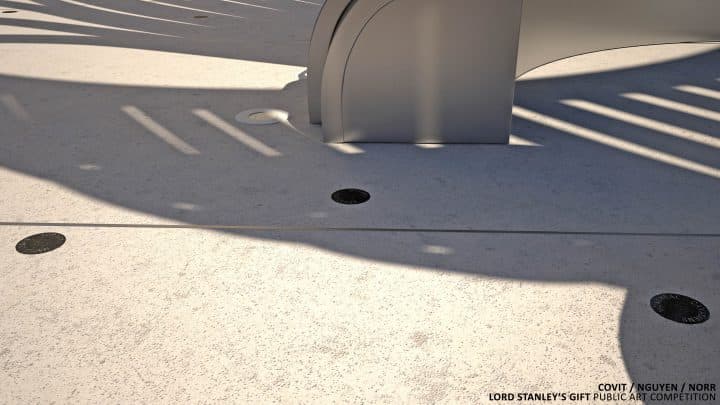 Described as a contemporary approach, this design seeks to be simple and inviting:
#3 - Beaudoin/Villeneuve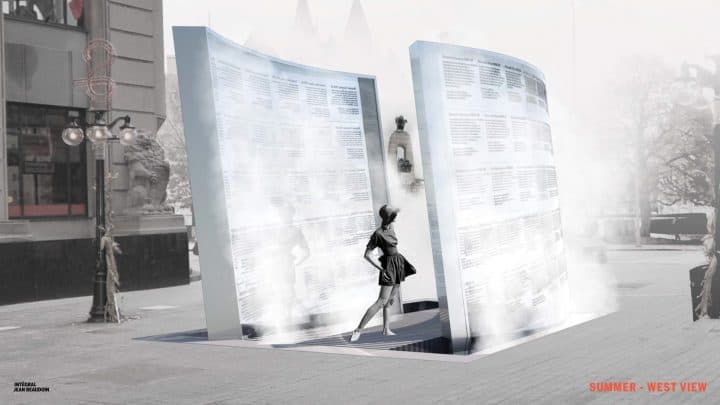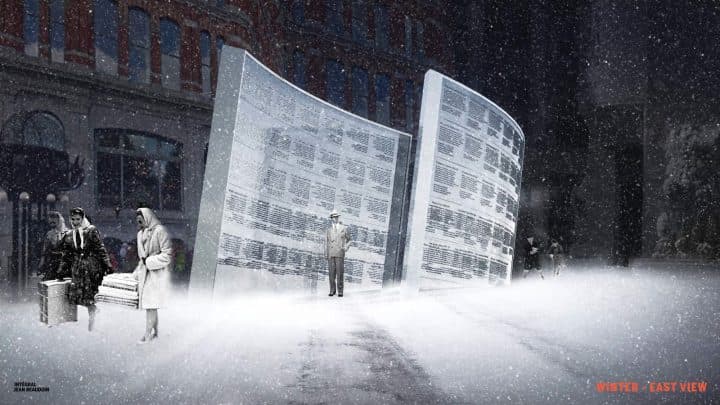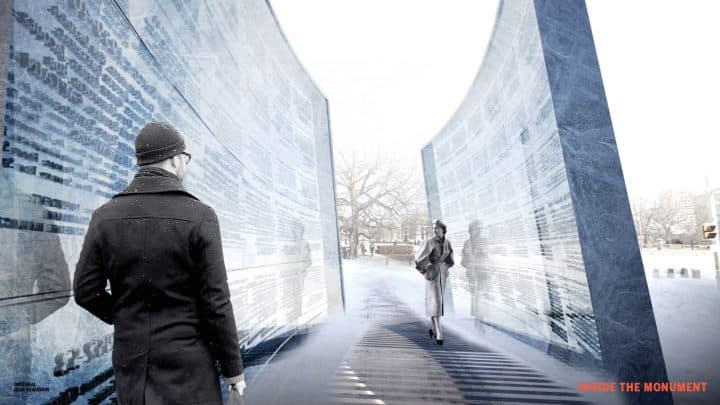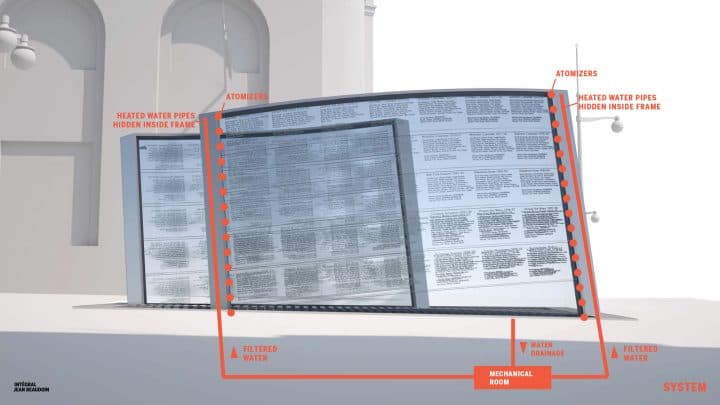 Here's an interesting one (well, they're _ all _ interesting!)
Made of curved, tempered glass with an aluminum frame, this monument features engravings of all cup champions, with enough space for future winners until 2109 (when the decision could be made to add more layers.)
Rather than a fountain, the monument uses a fine mist. In the winter, the mist is designed to freeze and form a coating over the glass.
#4 - ** Ja Architecture Studio and Sebastian Errazuriz Studio **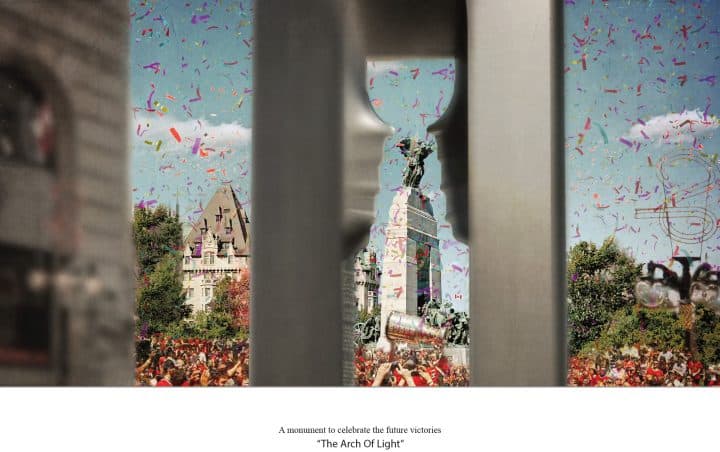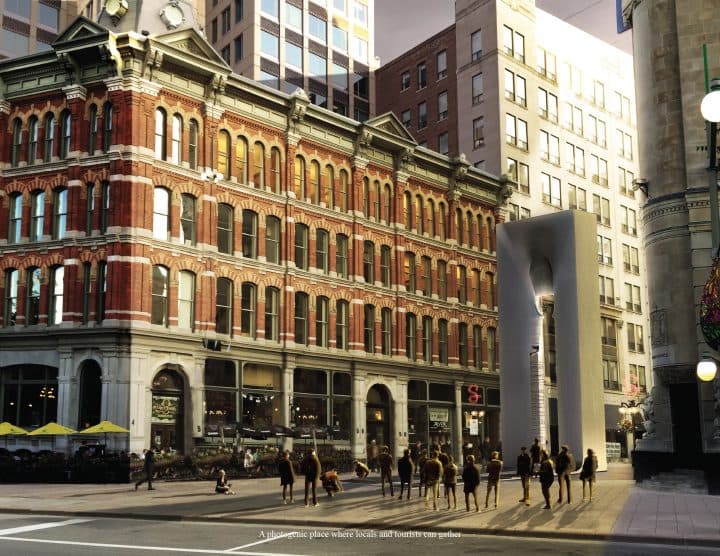 "The Arch of Light" steps away from a focus on the cup's shape in favour of the contours.
Here's an excerpt from the website :
** #5 - ** Trutiak/Pellettier/vanderGaast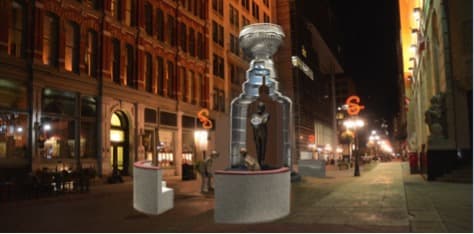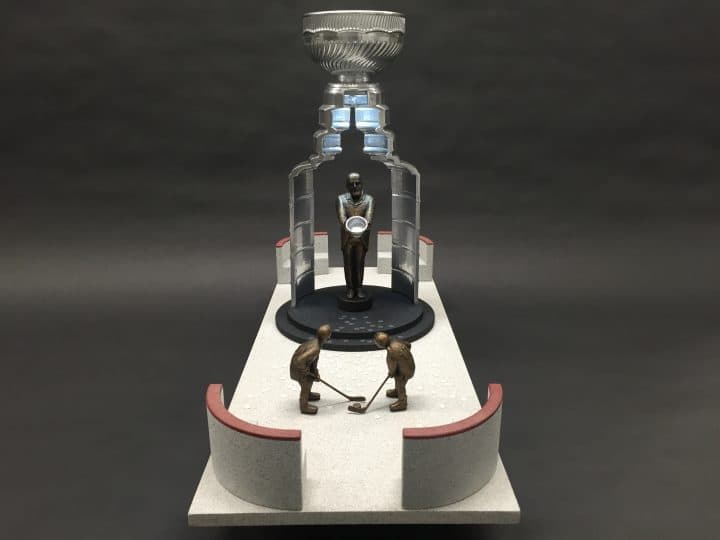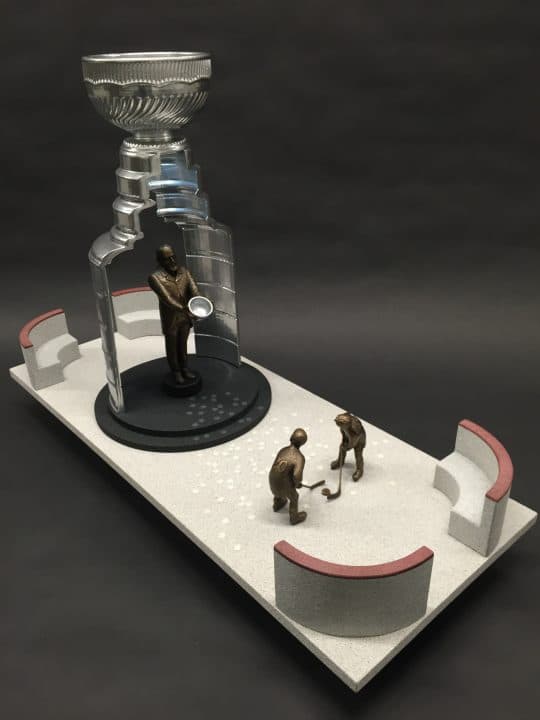 Don't be fooled by the model - this structure stands at six meters tall and ten metres wide.\
The simple intent from the designers :
#6 - North Design Office/Blackwell/Mulvi & Banani International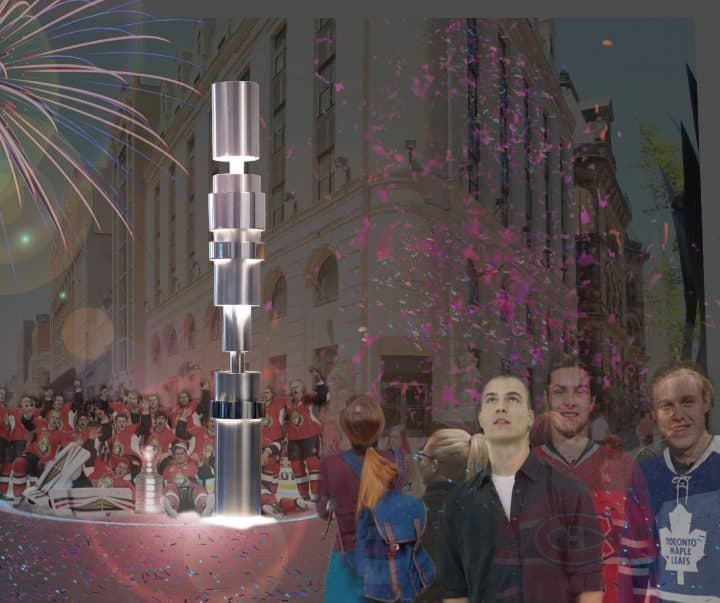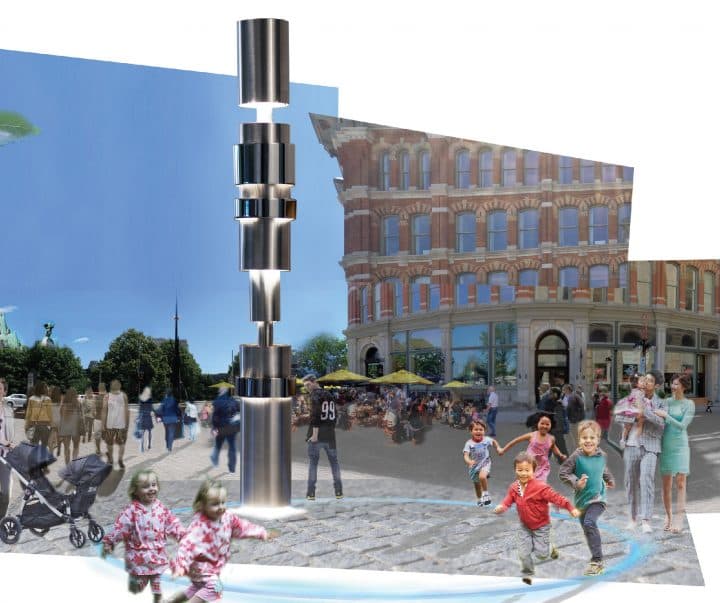 This design uses nine stainless steel bands, representing both the bands on the actual cup as well as the nine different teams that held the original cup.
It also features a mirror-finish on some of the bands: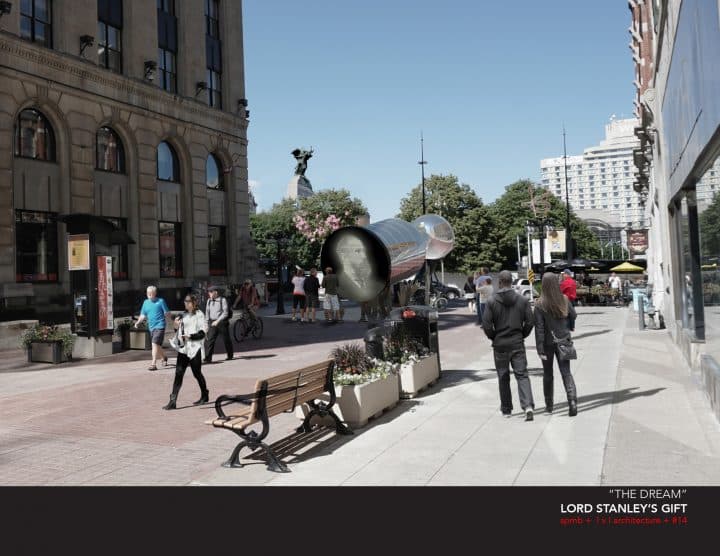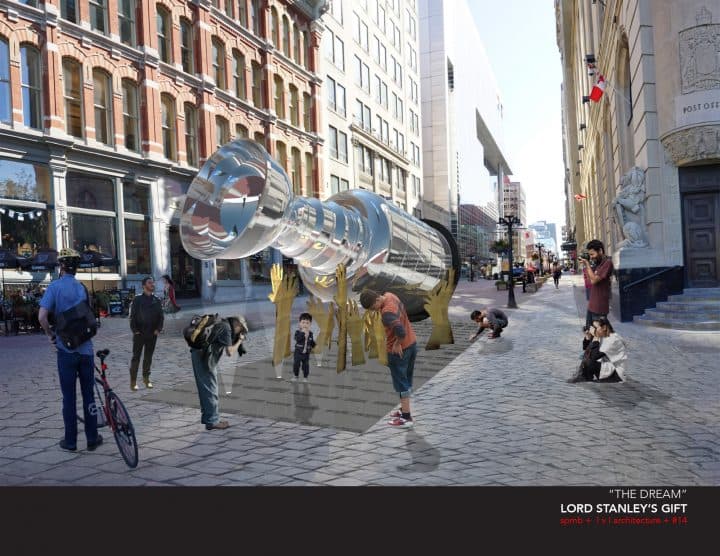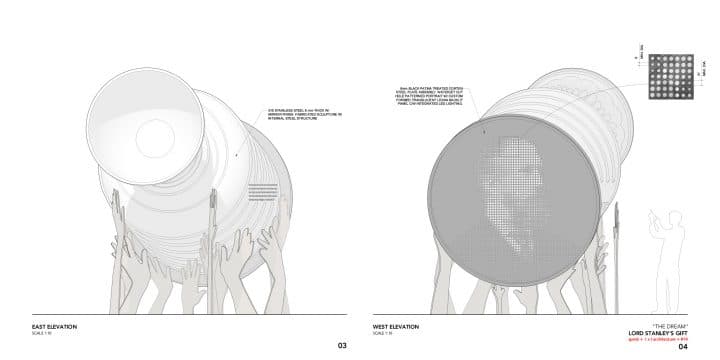 The designers actually worked with four-time Stanley Cup winner Ab McDonald on this monument, so must have got pretty useful insight.
It intends to represent the dream hockey players have of winning and hoisting the cup:
** #8 - Studio West/EXP. **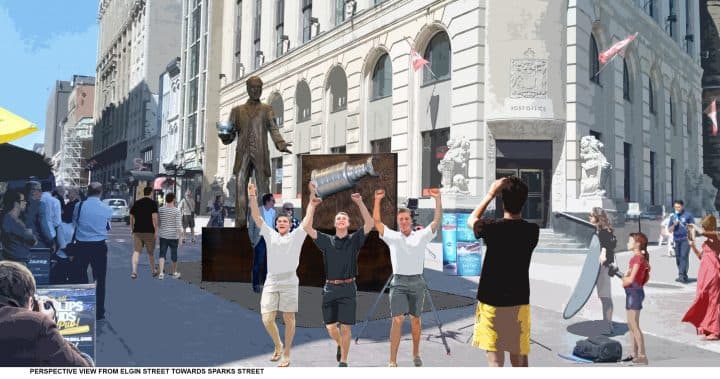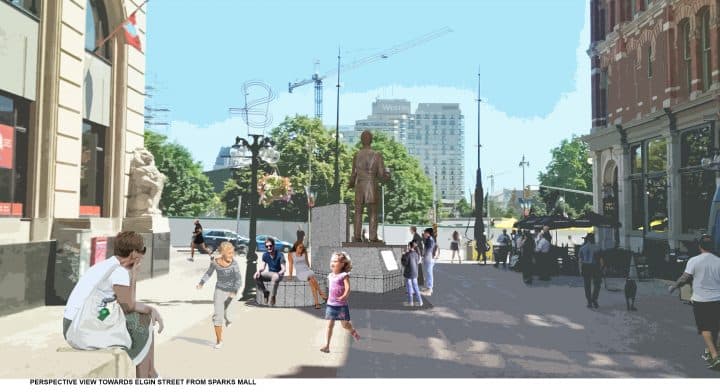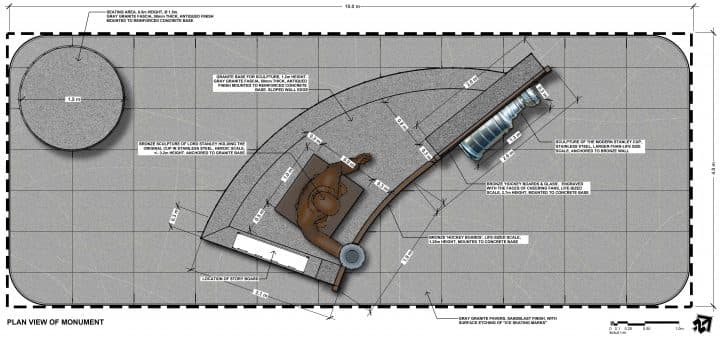 According to the group, part of the design is intended to allow for unique photos, using the following as an example:
** According to the charity handling the competition, Lord Stanley Memorial Monument Inc., the designs have been submitted for review by "eminent Canadians." Public input is being taken online until October 7. ** A winner will be announced October 25 and the chosen monument will be finished by December 2017.