With Ottawa 2017 behind him, Guy Laflamme is ready to retire
[caption id="attachment_85324" align="aligncenter" width="1000"]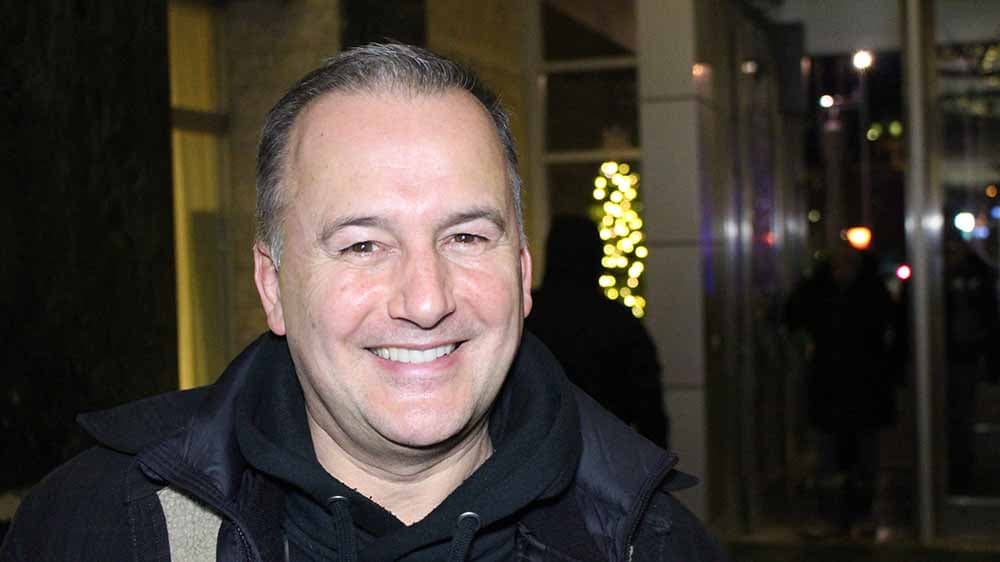 Guy Laflamme, executive director of Ottawa 2017, sat down with ottawastart.com for a year-end interview. (Charlie Senack for OttawaStart.com)[/caption]
After helping to put on over 200 events to commemorate Canada's 150th, Guy Laflamme, executive director of Ottawa 2017, said he is glad it's all coming to an end.
In a year-end interview, Laflamme said he has many good memories and is looking forward to retirement. Recounting the busy year of celebrations in Ottawa, he said it's hard for him to pick a favourite but said it was the small community events that had the biggest impact on him.
Ottawa 2017, the group Laflamme led since 2015, organized 19 major events, ranging from Red Bull Crashed Ice, to Kontinuum, to La Machine. It also supported or co-produced over 200 others and had a hand in bringing the 105th Grey Cup and NHL 100 Classic to Ottawa.
But with so many big events to put on, Laflamme said there were many hurdles along the way and had to come up with new ideas to keep everyone safe.
"There were no serious incidents , injuries or security threats," said Laflamme. "Two weeks before we started development of La Machine, I realized people would be looking up and walking with the machines. I then realized this would be a number one scenario for lost children."
He put together a group of volunteers to hold lost children signs, and in total over the three day event, 70 families were reunited with their children who got lost in the crowds.
Laflamme said one off the biggest challenges he had to deal with was the opening of Inspiration Village. When it first opened in May, it wasn't how he envisioned it.
"I had to find a way to compensate some of the poor qualities of displays from some of our partners," said Laflamme. "Some of the exhibits were great, but others were disappointing, so we had to invest and make structural changes."
Those changes included adding in more musical artists, more activities for kids and more creative displays in the shipping containers. Laflamme said it paid off and they got an 89 percent approval rating in a survey of attendees.
Laflamme, 57, said this is his last project. Once Ottawa 2017 is completed and the accounts are closed, he will be retiring and spending time with his family.
His career in tourism has spanned over 25 years with projects including Canada Day, Winterlude and the Parliament Hill sound and light show Mosaika. He's also served in various executive roles, such as senior vice-president of the National Capital Commission's Capital Experience program from 2001 to 2013 and chair of the JUNO awards host committee in 2017, 2012 and 2003.
He's been honoured for his work, this year receiving both the Order of Ottawa and the Tourism Industry Association of Ontario's Lifetime Achievement Award.
"I'm done, this was it," Laflamme said. "I'm not interested on taking any more projects."
Laflamme plans to spend his first few weeks or retirement taking hiking trips and "living a simple, quiet life."
He is proud of the work he was able to accomplish, and said Ottawa's Canada 150 events turned out to be better than anticipated.
"I don't think people will see Ottawa the same way," said Laflamme. "We went from Ottawa the old to Ottawa the bold. We have changed the image of the city and its economy and most importantly left memorable experiences and created memories people will talk about for decades."
His last event will be at City Hall on Dec. 31 when the public will have a chance to look at the past year through a video presentation in Council Chambers. That will be followed by an appreciation ceremony to thank the Ottawa 2017 volunteers at the cauldron starting at 8:17 p.m. (20:17 on the 24-hour clock).