Where to watch Canada Day fireworks in Ottawa (2018)
In addition to the musical fireworks show downtown, there will be a number of community pyrotechnics around Ottawa on Canada Day. Here's a guide to some around Ottawa.
Tip us off to any other displays by emailing feedback@ottawastart.com or tweeting @OttawaStart.
Downtown
From Canadian Heritage: "On July 1, an amazing 15 minutes pyromusical fireworks show will ignite the Ottawa–Gatineau sky in a spectacular way as of 10 p.m. (weather permitting). The President's Choice ® Canada Day fireworks are a Canada Day must-see. The show's soundtrack is 100 per cent Canadian. The fireworks will be launched from the Nepean Point in Ottawa resulting in a dazzling and perfectly synchronized pyromusical fireworks show." Canadian Heritage says the best place to watch the fireworks is the Canadian Museum of History. The department also recommends Major's Hill Park.
Orléans
Canada Day returns to Petrie Island on Sunday, with fireworks at 10 p.m. More info…
Stittsville
Fireworks will be set off at 9:45 p.m. sharp on the football field of Sacred Heart High School. More info…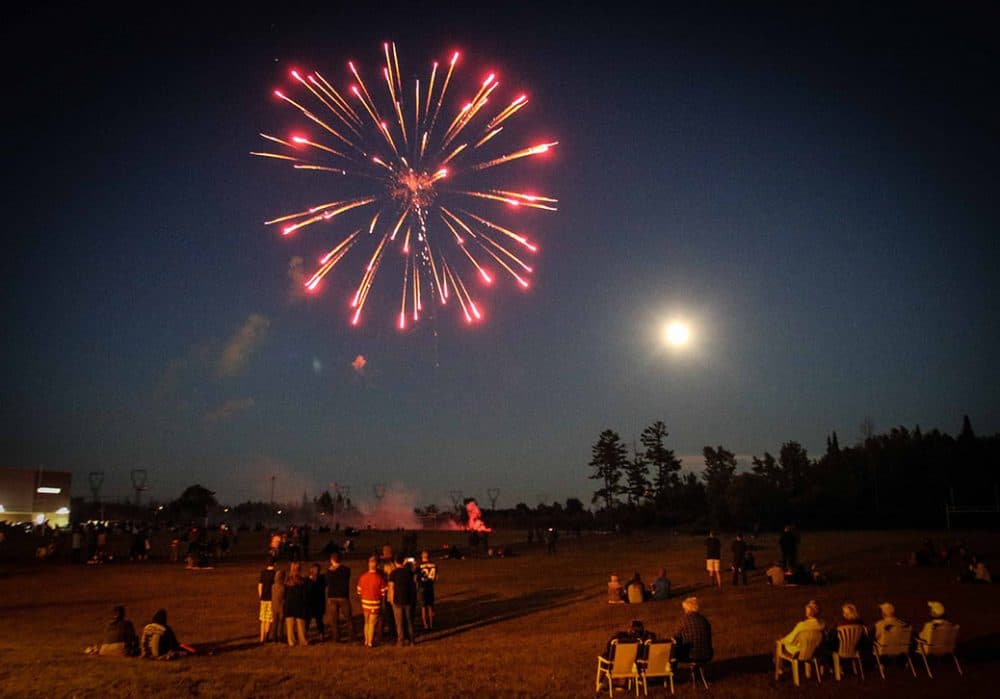 Fireworks during Stittsville Canada Day 2017. (Photo by Barry Gray)
Kanata
Kanata is usually one of the larger suburban events for Canada Day and their fireworks are no different. Show starts at 10 p.m. More info…
Carleton Place
Carleton Place kicks off their Canada Day event at noon at the Carleton Place Arena along the Mississippi River. Their fireworks show starts at 9:45 p.m. More info…
Corkery
The day begins at 4 p.m. and wraps up with fireworks at 10 p.m. at the Corkery Community Centre on Old Almonte Road. More info…
Munster
Fireworks at dusk in Dogwood Park. More info…
Barrhaven
Barrhaven will have four days' worth of celebration at Clarke Fields Park, starting on June 29 up to July 2. Fireworks on July 1 start at 10 p.m. Full listing…
Riverside South and Findlay Creek
Fireworks at dusk at Claudette Cain Park. More info…
North Gower
Canada Day in the Gower starts at noon with the annual bike parade, plus lots of other events through the day at Alfred Taylor Rec Centre. Fireworks at dusk (roughly 9:30 p.m.)
Osgoode
Starting with free children's activities at 2 p.m. and a parade at 5 p.m. there's also a BBQ through the afternoon and the fireworks start at 10 p.m. More info…
This post was originally published in 2017 and has been updated.