OttawaStart's weekly event roundup: September 26 - October 2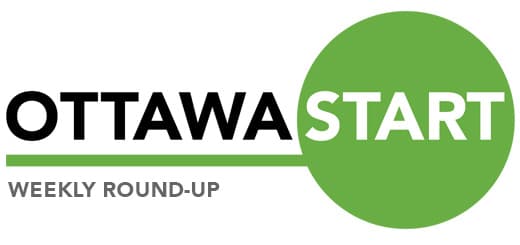 _ Our crowdsourced list of the best events in Ottawa this week - ** refreshed for the weekend! ** _ _ You can find even more events on our Ottawa Event Calendar . Check back here, as the list is updated throughout the week. _
Top events
** Sept. 30 - Oct. 2: Mac My Cheese Fest **
you love Mac and Cheese… then this is the place to be! We're serving it all up to you! And… we've got 15 Foodie Vendors, Live Entertainment, Best in Mac and Cheese Competition (VOTE for your favourite), Eating Contests, Mac and Cheese Diving (Scuba gear is optional), Food Demos, and plenty of Cheese by the famous St. Albert Cheese Company.
** Sept. 26: First presidential debate viewing party ** Gather at 7:30 PM for Volunteer training and Election Readiness planning
Formal debate viewing is  9:00-10:30 PM
Editor's picks
** Sept. 27 - Oct. 16: Gratitude Gallery **
The Foyer Gallery artists are opening their gallery for Gratitude, an exhibition of community photographs. At the request of the gallery, these photos were submitted by anyone (not necessarily artists) who took the time to photograph something or someone that they were grateful for. This is a great project for the gallery to involve the community in a fun activity and exhibition just in time for Thanksgiving. The photographs will be shown at the Foyer Gallery and on the project website at http://www.gratitude.gallery/. The exhibition runs from September 27 to October 16, with an official opening on Sunday, October 2 from 1 to 3 pm.
** Sept. 28: Jazz Nite w/ Adam Saikaley ** The Adam Saikaley Trio is back at it on September 28 for this new monthly series, be sure to swing by Bar Robo for some live instrumental R&B, Hip-Hop + Jazz. ** Sept. 30: The Price is Right Live! ** _ _ Playing to near sold out audiences for nearly nine years, The Price Is Right Live! gives eligible individuals the chance to "Come On Down" to win. ** Oct. 1: 2016 Panda Game Ravens vs Gee-Gees ** The euphoria and thrills of the Panda Game presented by Air Canada, return to TD Place on October 1st as the Carleton University Ravens and University of Ottawa Gee-Gees football teams clash in what promises to be another memorable afternoon between these two CIS rivals. ** Oct. 2: Fall Fest **
OSCA Fall Fest is back for another year. This year it will be held on October 2nd from 11am – 2pm at Windsor Park. With a bouncy obstacle course donated by Tracy Arnett, live music by Darcy Middaugh, games, scavenger hunts, BBQ, raffle prizes, Yummy Cookies treats, crafts, face painting and more, it is going to be a very fun day.
Planning an event? Post it for free on our event calendar.