OttawaStart's weekly event roundup: August 1-7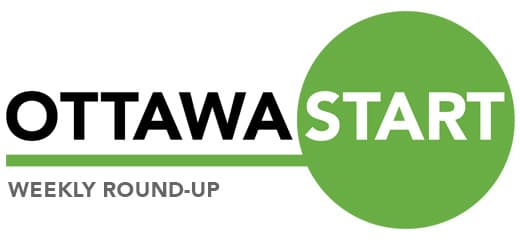 _ Our crowdsourced list of the best events in Ottawa this week. You can find even more events on our Ottawa Event Calendar . _ _ Got an event? Add it here! _ ** Until August 1: Ottawa International Busker Fest ** Visit the historic Sparks Street and watch Incredible Street Performers from around the world. Shows for the whole family including jugglers,escape artists, acrobats, fire eaters, and more! The Ottawa International Busker Festival on Sparks Street is a "Street Performer" Extravaganza attracting world class entertainment from around the globe. Each year, crowds of over 225,000 come to experience one of Canada's Oldest & Biggest Busker Festivals. Daily showtimes from 11am-11pm. ** August 6-7: Capital Karting Grand Prix ** The Capital Karting Grand Prix is a high performance karting event and motorsports festival (similar to the Petit Monaco de Trois-Rivieres ) attracting competitive racers from Québec, Ontario and northern USA. It is a unique spectacle for the National Capital Region as it showcases competitive karting within this passionate motorsports community.
Competitive kart race drivers will compete in 5 different classes (including: Novice, Junior, Senior, Masters and GT4) for significant prize money ($5,000 in cash), trophies, prizes and bragging rights at the Capital Karting Grand Prix!
The Capital Karting Grand Prix is a major annual showcase for motorsports and will be for many years to come! ** August 6: Jamday Ottawa ** The Ottawa Jamaica Association is pleased to announce  our annual event Jamaica Day. Celebrating the best in Caribbean music with  local ,regional, International performers  bringing the vibrant sounds to the stage. ** August 6: SAND JAM Charity Beach Volleyball Tournament ** Join OSSC on August 6th at OTLBC for our 2nd Annual SAND JAM Charity Beach Volleyball Tournament! Be a part of the party of the summer, with over 50 teams competing! ** August 6: Art in Strathcona Park ** Art in Strathcona Park is a fundraising and public awareness event sponsored by Mental Illness Caregivers Association. Artists and artisans and undiscovered talents will come together to sell their work directly to the public and to raise public awareness about mental illness. More than just original art, Art in Strathcona Park also offers jewellery, pottery, stained glass, wood carvings, hand-made soap and honey, to name just a few, and will also feature a silent auction and a BBQ – something for just about everyone!
** August 7: Heritage Ottawa Walking Tour of Hintonburg and Bayswater **
** MEET: St-François d'Assise Church, corner of Wellington St. W. and Fairmont Avenue. **
Named for Joseph Hinton, a shopkeeper and civic official, the village of Hintonburg was incorporated in 1893 and annexed to the City of Ottawa in 1907. The tour will include the Bayswater subdivision east of the heart of this interesting, eclectic and socially varied neighbourhood, rich in heritage. GUIDES: Linda Hoad and Paulette Dozois, community leaders.