War museum acquires medals of last Canadian soldier killed in World War I
_ (press release) _ _ Ottawa, Ontario, November 2, 2016 _ — The medal set and the memorial plaque in honour of Private George Lawrence Price, the last Canadian soldier killed during the First World War, have been donated to the Canadian War Museum. Private Price died at 10:58 a.m. on November 11, 1918 — two minutes before the armistice went into effect.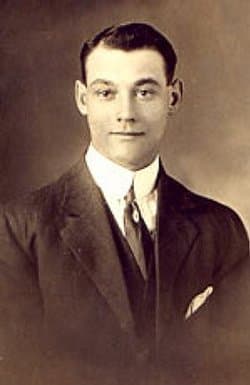 "The cost of the First World War in terms of human lives was overwhelming," said Stephen Quick, Director General of the Canadian War Museum. "One of the more poignant moments is the loss of Private Price mere minutes before the guns fell silent."
Born in Falmouth, Nova Scotia, Private Price was a 24 year-old farm labourer in Saskatchewan when he was conscripted into military service. After training in Canada, he was sent to Bramshott Military Camp in England and eventually assigned to the 28th Battalion. Two months before his death, Private Price survived a gas attack at the battle to cross the Canal du Nord in France.
There are several conflicting stories of Private Price's death, but official records note that at approximately 10:50 a.m. on November 11, 1918, an enemy sniper shot Private Price in the chest while he was on patrol in Ville-sur-Haine, Belgium, just outside Mons. At the time, Private Price served as a runner for A Company, 28th Canadian Infantry Battalion, and was chasing German soldiers through of a series of houses. Despite the administration of first-aid, Private Price died a few minutes later and is buried at St. Symphorien Military Cemetery, Belgium. He is generally recognized as the last Commonwealth soldier to be killed during the First World War.
The artifacts were donated by the Royal Canadian Legion in Kentville, Nova Scotia, with the support of the descendants of Private Price. Price's story is currently included at the end of the First World War gallery. The medal set will be displayed in an exhibition in 2018 on the Last Hundred Days campaign of the First World War, curated by Dr. Tim Cook and Dr. J. L. Granatstein. _ The Canadian War Museum is Canada's national museum of military history. Its mission is to promote public understanding of Canada's military history in its personal, national, and international dimensions. _ _ Work of the Canadian War Museum is made possible in part through financial support of the Government of Canada. _