Useful links to help you survive a winter storm in Ottawa
Snow (or wintery despair) coming?
Here's a list of links to help you get through the day:
The latest forecast
General info
Make the most of it
Traffic and bus cancellations
Power outages
Snow clearing
Want to know when the plow is coming? Need to report a pothole? Wondering about who's responsible for cleaning snow off your road or sidewalk? Check out this page about the City of Ottawa's winter road maintenance.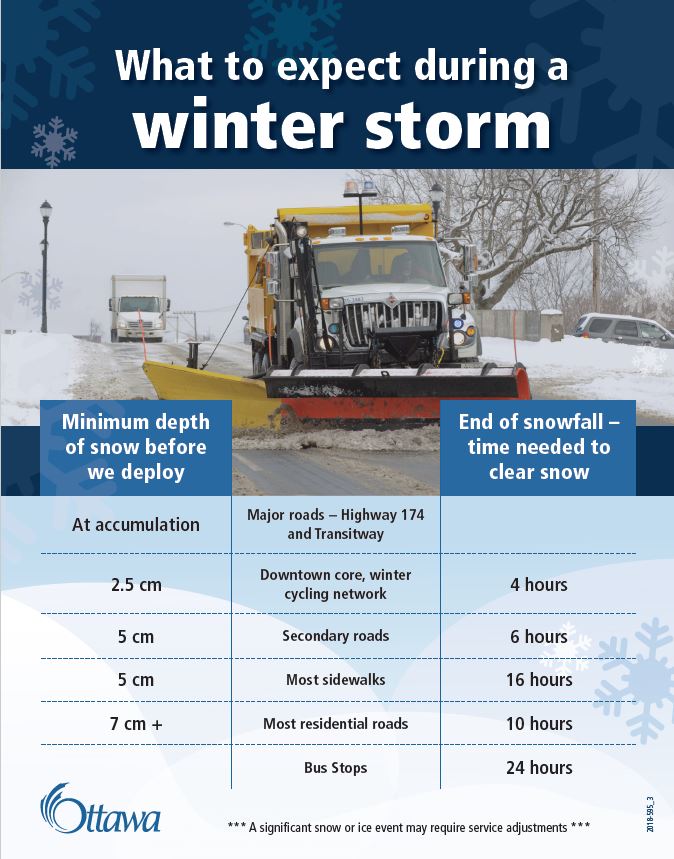 Winter storm snow removal standards, via the City of Ottawa