UOttawa student union president files intent to sue campus newspaper for libel
[caption id="attachment_64356" align="aligncenter" width="6000"]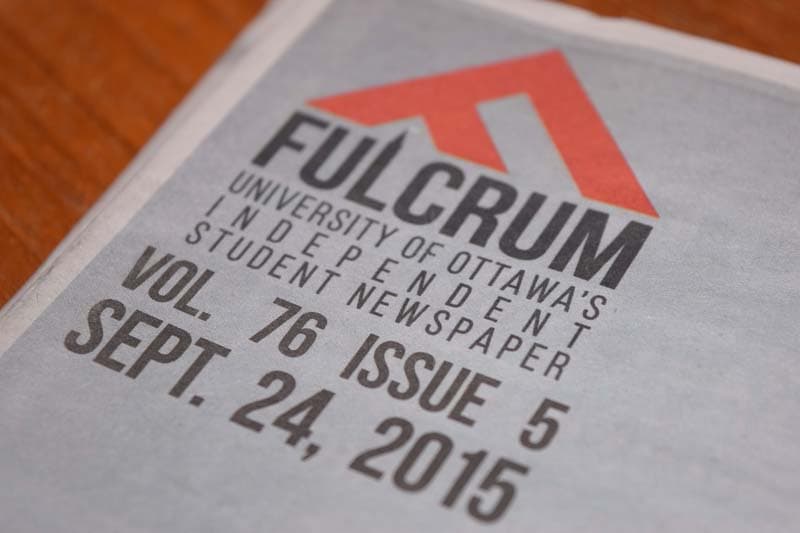 The Fulcrum, uOttawa's campus newspaper, has been served libel notice by the president of the university's student union. (Devyn Barrie/OttawaStart.com)[/caption]
The president of uOttawa's student union filed a notice of action to sue campus newspaper _ the _ _ Fulcrum _ after they published allegedly defamatory statements made against him at a union meeting.
The allegations stem from a Student Federation of the University of Ottawa meeting on March 5, where several SFUO executives made comments about the recent behavior of president Roméo Ahimakin. _ The Fulcrum _ published the comments in a story the following day.
Ahimakin filed the notice on March 22 and named several students as defendants, including _ Fulcrum _ news editor Graham Robertson, as well as the newspaper. _ The Fulcrum _ posted a copy to its website .
None of the comments nor the allegations have been proven in court.
"The Fulcrum has since obtained legal counsel that the article we wrote is protected speech under the defence of 'reportage,' which has been recognized by the Supreme Court of Canada," the newspaper's editorial board wrote on Wednesday. _ Fulcrum _ editor-in-chief Savannah Awde declined an interview request from ** _ OttawaStart.com _ ** and Ahimakin did not return a request for comment.
[caption id="attachment_64596" align="aligncenter" width="6000"]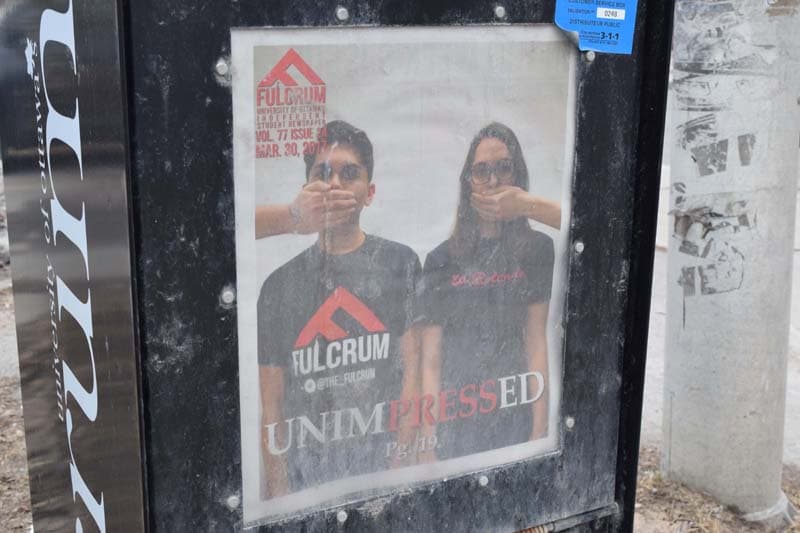 The Fulcrum with a defiant cover days after receiving notice of an impending libel lawsuit from the uOttawa student union president (Devyn Barrie/OttawaStart.com)[/caption]
"There is a clear public interest in newspapers being able to report on statements that were made in a meeting of the student government, especially when they are made in a public setting and cover issues of such controversy and contention," wrote Duncan Pike, campaigns and advocacy co-ordinator for Canadian Journalists for Free Expression, in an email to ** _ OttawaStart.com _ ** .
"The fact that members of the executive made such serious allegations against Ahimakin in a public meeting is obviously news, which U of O students have a right to hear about."
Pike cited a 2009 ruling by the Supreme Court of Canada. In Grant v. Torstar, the court determined that Canadian libel law was too strict and that "this, in turn, may have a chilling effect on what is published."
The court ruled that journalists may report false allegations if it is in the public interest and if the journalist attempted to verify the information.
In a letter to _ the Fulcrum _ , Rowe said that the newspaper did not approach Ahimakin for comment before publishing the article.