Uber Eats expands in Ottawa: Now available in Kanata, Stittsville (Gatineau too)
Uber expanded its existing food delivery service in Ottawa on Wednesday, making its platform Uber Eats available in more of the capital's west end, as well as launching in Gatineau.
The food delivery service, which was introduced to Ottawa in 2016, is available from 10 a.m. to 10 p.m. seven days a week and is partnered with dozens of independent and chain restaurants. Wednesday's expansion added what the company calls "Kanata", but also includes most of Stittsville.
[caption id="attachment_87381" align="aligncenter" width="1000"]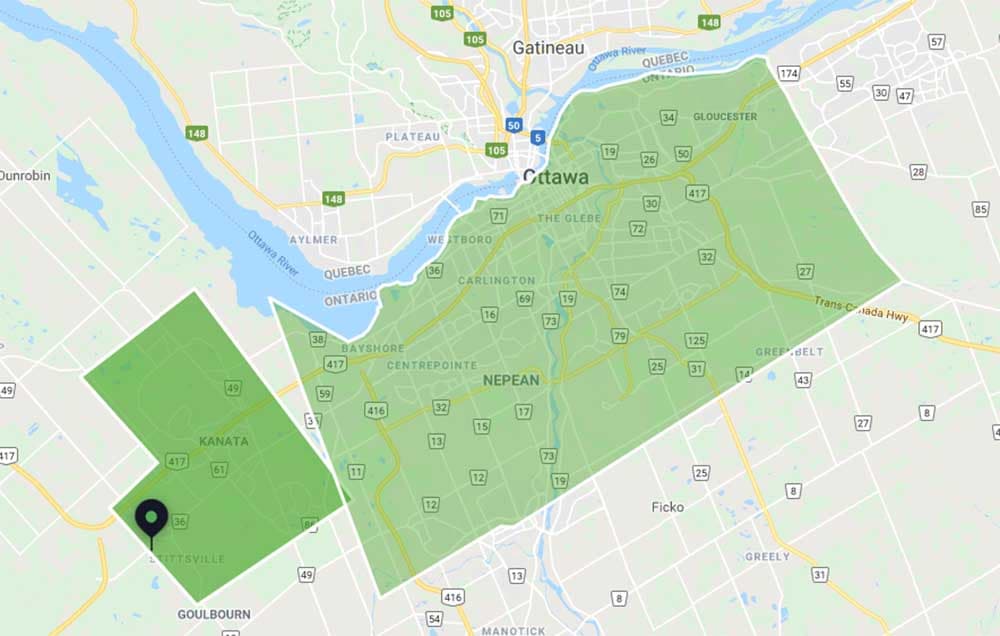 The areas in green are where Uber Eats is available for food delivery in the Ottawa area. (Screengrab)[/caption]
"Uber Eats makes ordering easy, with intuitive menus and personalized recommendations, no minimum basket size, and quick cash-less payment. Best of all, orders are delivered reliably and at Uber speed," a blog post from the company says.
You can see what restaurants offer delivery in your area, or place an order, with the Uber Eats app on iOS and Android, or at ubereats.com .