Trillium Line platform at Bayview Station moves to permanent spot starting August 28
Bayview Station for Line 2 LRT in June 2019.
Starting Wednesday August 28, the O-Train Line 2 platform is moving to the lower level of new Bayview Station. Use the north underpass entrance access the platform. You will find fare gates and ticket machines at the entrance.
Bus stop names are changing but service will remain the same. Stop 1A becomes Stop A and Stop 2A is renamed Stop B.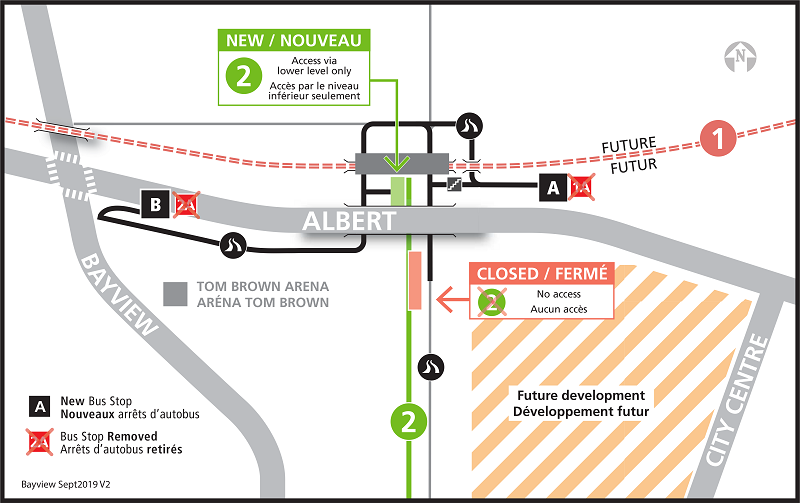 *The new layout of Bayview Station starting Aug. 28. *
When Line 1 opens on Sept. 14
Bayview Station's upper level will open.
A second entrance will open on the north side of Albert.
Stop A will move slightly west to its final location.
Stop B will not change until construction on the Trinity Development is complete in 2020-2021.
Need help finding your way?
Look for signs inside the station and on connecting pathways.
OC Transpo staff will be there to assist you.
Editor's note: Also in OC Transpo news, route 88 has returned to its old routing where there is a stop on Algonquin College Service Road, between Baseline Station and Algonquin College Residence.