Top player Carl Haworth rejoins Fury FC
[caption id="attachment_55358" align="aligncenter" width="720"]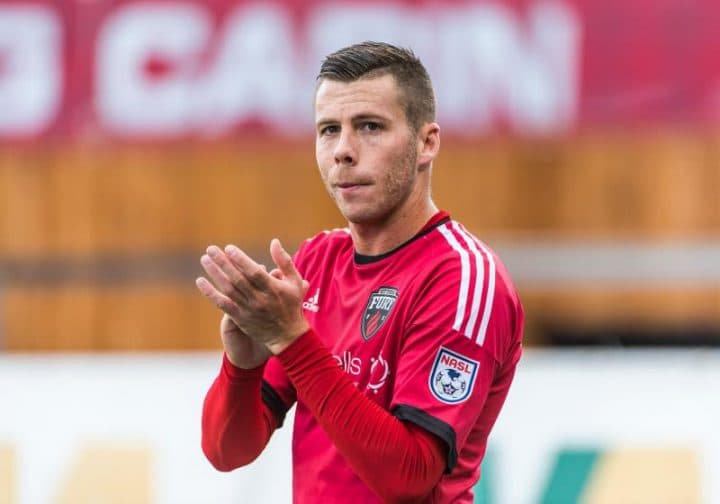 (Photo: Steve Kingsman - Fury FC / Freestyle Photography)[/caption] _ (press release) _ ** OTTAWA ** - When Fury FC begin their 2017 season in the United Soccer League (USL) they will do so with their top scorer and Player of the Year from 2016 in the squad. On Tuesday, the club announced that Carl Haworth, the longest serving member of Fury FC, will return to the Nation's Capital for the 2017 USL season pending league and federation approval.
"We're delighted to have Carl returning to the club for a fourth season," said Fury FC head coach Paul Dalglish. "Carl brings a work ethic and style of play that matches the way we want to play the game. We have great faith in Carl and his abilities and he's shown us great faith in committing to return to the club for the 2017 USL season."
Haworth, 27, produced career highs across the board in 2016 leading his team in goals, assists and shots. His NASL and Amway Canadian Championship totals saw the Canadian striker finish the season with eight goals and six assists in all competitions. In three NASL seasons in Ottawa, Haworth has featured in 77 games, logging over 5300 minutes while scoring 11 goals and 6 assists.
"It's been an amazing experience with Ottawa Fury FC - one filled with many highlights and memorable moments," said Haworth, fresh of being named the club's Player of the Year for 2016. "I am excited to be returning next year to represent the club and our amazing fans and I look forward to this new chapter in the USL."
The Barrie, ON native is the longest serving Fury FC player. After winning the PDL title with FC London in 2012, Haworth joined Ottawa Fury for the 2013 PDL season where he led the team in scoring with 18 goals and 12 assists. That performance resulted in his first professional contract with Fury FC in November 2013 as the club's first-ever Canadian signing.
Haworth's first professional goal came on August 9, 2014 which was also the first-ever goal for Fury FC at TD Place.
Ottawa Fury FC season tickets for the 2017 USL season will go on-sale later this month. Visit OttawaFuryFC.com for details. ** About the USL ** The United Soccer League is the largest professional soccer league in the world with 29 teams in 21 U.S. states and three Canadian provinces. The USL has more than doubled in size since 2014 and built a stable, highly competitive professional soccer league on a national footprint with strong local ownership groups in major markets positioned for long-term success. For more information visit www.uslsoccer.com .