Tom Petty, Muse and Pink headline 2017 RBC Bluesfest
RBC Bluesfest announced its 2017 lineup Tuesday, including performers such as Tom Petty, Muse, Pink, 50 Cent and Dan Aykroyd.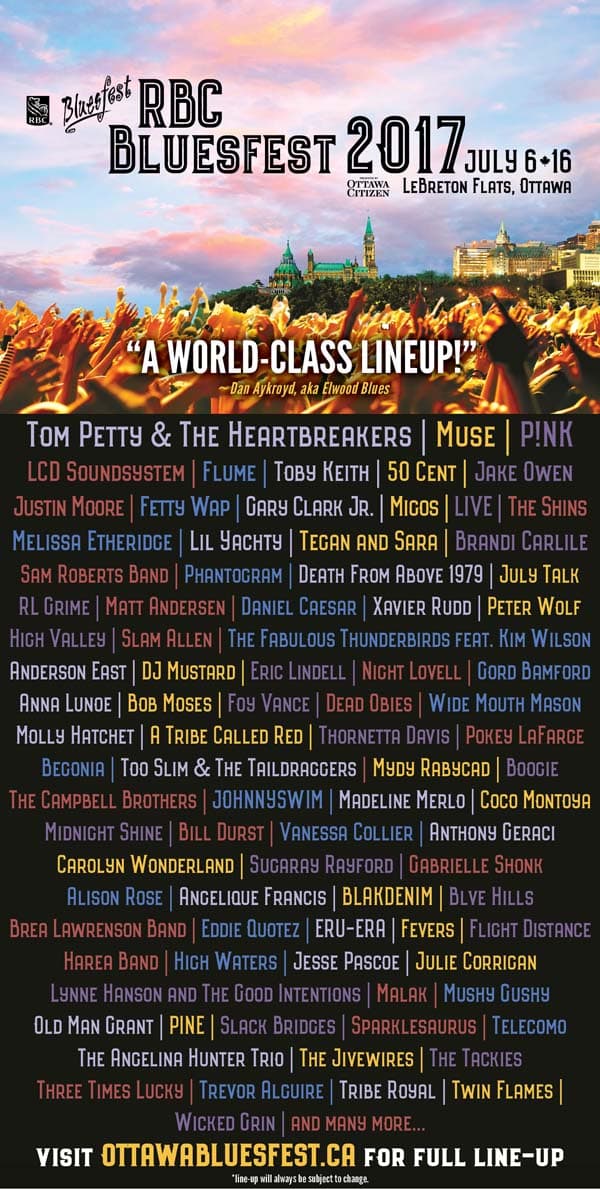 Bluesfest runs from July 6 to 16 at LeBreton Flats Park.
There will be a one-day ticket presale on Thursday, Feb. 23 at 10 a.m., until midnight.
Tickets then go on sale starting at 10 a.m. on Friday.
Special for Canada 150 celebrations, Bluesfest will sell weekend passes intended for visitors. The "Kickoff" pass is good for July 6-9 and the "Homestretch" pass for July 13-16.
Ticket information and a full schedule at ottawabluesfest.ca . _ P.S.: Looks like our Bluesfest speculation post wasn't that far off! _