"To Grandma" - Misaddressed letter delivered by determined Perth mail carrier
An incorrectly addressed letter from an 11-year-old girl to her Grandma has been delivered, thanks to the efforts of Perth mail carrier Tash Villeneuve.
The letter, sent by a young girl named Abby while at summer camp, simply said "To Grandma from Abby," along with the postal code of a home on RR #3 - a route with over 800 homes, impossible to know who to give it to.
With no return address, the letter was slated to be shredded.
"Let's put it on Facebook and see what happens," Villeneuve told _ ** OttawaStart.com ** _ , "I just did it on a whim and I didn't really expect to get that response."
The post was shared nearly 16,000 times by people all around the country, swamping Villeneuve with tips and suggestions.
Eventually, Grandma turned out to be Dawn Kierans.
"Finally, another woman messaged me, who lived down the road from Dawn," said Villeneuve. "And she said 'I've spoken with Dawn and we're pretty positive it's for her.'"
Villeneuve soon got a call from Abby's father Peter Rozmovits, confirming the letter was meant for Dawn.
[caption id="attachment_43981" align="aligncenter" width="960"]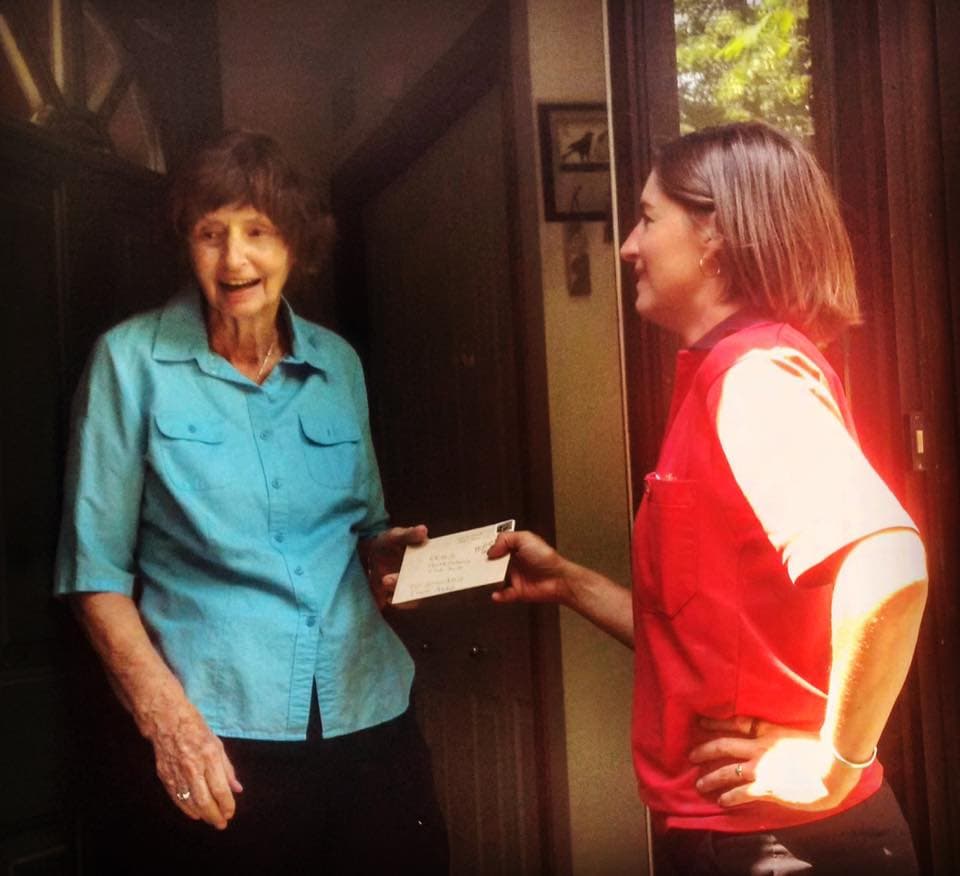 Tash Villeneuve (right) delivers the letter (via Instagram)[/caption]
"That's why I do my job, that's why I love my job," said Villeneueve, looking back on the delivery. "I actually get to be in contact with people every day, out in the community. I appreciate my customers and I know they appreciate me."
Coincidentally, a nearly identical incident happened to Kierans years earlier, with Abby's mother.
"Abby's mom had sent [Dawn] a Mothers' Day card that just said 'To Mom at RR3 Perth.'" - It was held at the Post Office and given to Dawn when she came looking for it.
Villeneuve says she's now friends with the family and hopes to meet Abby when she gets back from camp.