Three-year, $360 million expansion of Rideau Centre unveiled
_ (press release) _ _ 230,000 square foot expansion and renovation cements CF Rideau Centre as _ _ Ottawa's leading shopping destination _ ** Ottawa, Ontario, August 10, 2016 ** – Cadillac Fairview (CF) is proud to celebrate the completion of its multi-phase $360 million redevelopment of CF Rideau Centre. The three-year project represents a comprehensive revitalization of the 33-year-old shopping centre and reinforces CF Rideau Centre's reputation as a leading shopping destination in Ottawa and nationwide.
[caption id="attachment_47635" align="alignright" width="400"]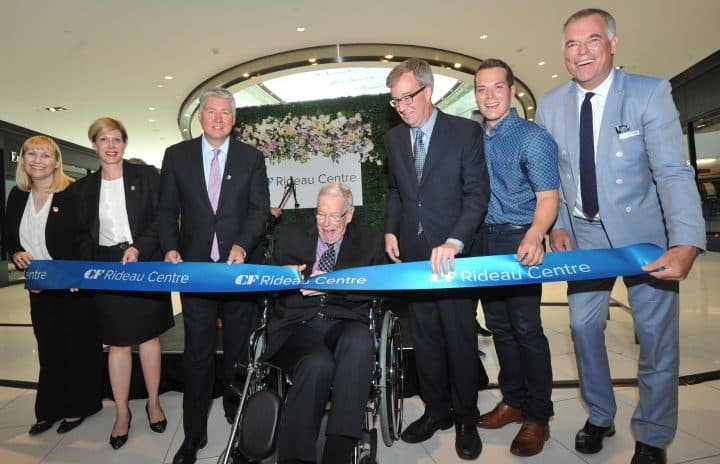 Submitted / Credit Denis Drever[/caption]
The final phase of the redevelopment adds four levels and 230,000 square feet to the shopping centre. This expansion features 28 retail spaces, of which 21 are new retailers and restaurants, adding to the extensive mix of retailers and services already enjoyed by the centre's 19.5 million annual visitors.
"Cadillac Fairview is committed to creating world class retail experiences across our portfolio and the redevelopment of CF Rideau Centre exemplifies this strategy," said Wayne Barwise, Executive Vice President, Development, Cadillac Fairview. "The expansion and interior renovations include the addition of best-in-class retailers, enhanced dining options, a modern retail experience throughout the property and public art on the building façade to inspire the local community and visitors to our nation's capital from around the world."
[caption id="attachment_47638" align="aligncenter" width="7360"]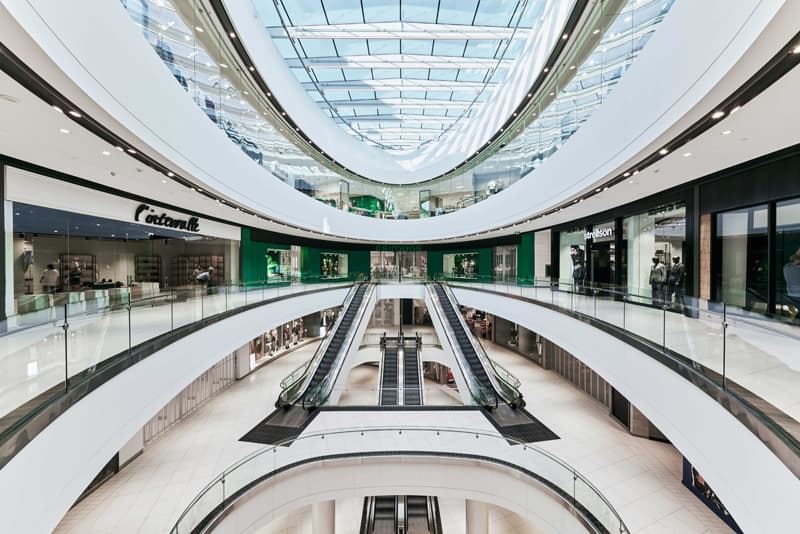 Submitted[/caption]
[caption id="attachment_47639" align="aligncenter" width="7360"]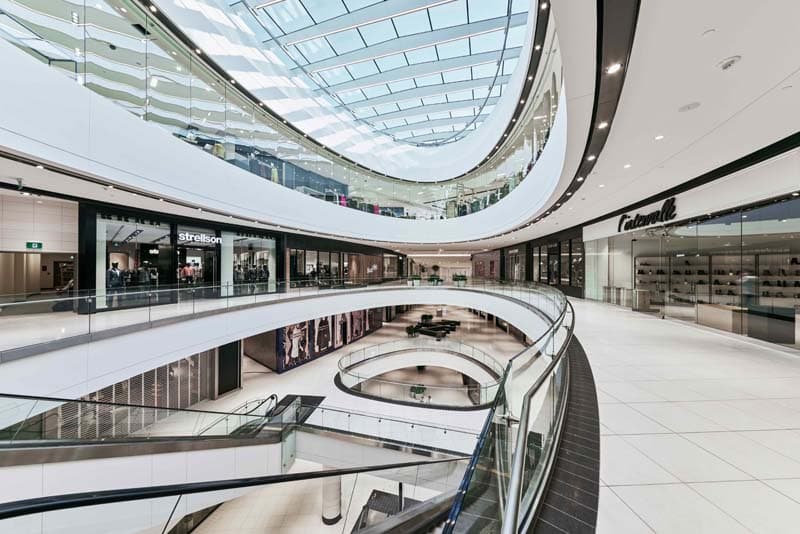 Submitted[/caption] ** Revitalizing CF Rideau Centre ** The project's first milestone was celebrated in 2014 when CF opened the new 35,000 square foot environmentally-friendly Dining Hall, offering an elevated dining experience featuring 16 premium branded eating establishments and reusable dinnerware, glassware and cutlery. The redevelopment continued in 2015 with the addition of Canada's second Nordstrom department store, which opened in the upper two levels of the former Sears store.
Open to the public on August 11 are new premium and first-to-market retailers such as Simons, Anthropologie, Massimo Dutti, and other leading brands. Shoppers are sure to be delighted with the four-level expansion featuring a three-level underground parking garage and significant façade enhancements along Rideau Street, including a refurbished Ogilvy Building heritage façade and completed interior renovation of the existing Centre including new quartz flooring, enhanced lighting, glass railings as well as updated washrooms, wayfinding and modern amenities.
These latest upgrades to CF Rideau Centre also include the refurbishment of the Freiman Bridge connecting CF Rideau Centre and Hudson's Bay and three direct light rail transit access points to Rideau Station, a key stop along OC Transpo's new Confederation Line for added commuter convenience. The renovation of the building's exterior façade is highlighted by _ Time's Shadow, _ a stunning glass triptych by Catherine Widgery ** _ , _ ** that beautifully represents the changing of the seasons and covers over 11,000 square feet of the building's façade along Nicholas Street and Rideau Street. 2 ** Digital Enhancements ** Cadillac Fairview is committed to providing consumers with unprecedented in-property digital amenities. At CF Rideau Centre, this includes faster and free WiFi access and CF SHOP! Text, a text-message-based concierge service which provides customer access to directions, information and store suggestions with the click of a button. Conveniently located mobile charging stations and interactive digital directories can also be found throughout the shopping centre to help shoppers stay connected and informed.
"We are excited to share the completed project with our customers and the community," says Cindy VanBuskirk, GM, CF Rideau Centre. "The completion of the CF Rideau Centre redevelopment ushers in a new, dynamic era for the city, one that will reenergize and revitalize Ottawa's vibrant downtown area, culturally and economically." ** Grand Opening Celebrations ** CF is hosting an official grand opening ceremony for the new expansion at CF Rideau Centre on August 11, 2016 at 10:15 a.m. on Level 3. The event will feature an official ribbon cutting, speeches from Cadillac Fairview executives, retail partners and delegates including Mayor Jim Watson.
Shoppers are also invited to stop by CF Rideau Centre from August 12 to 14 to experience unique in-property activations and promotions. ** Introducing #RideauStyle ** To mark the opening of CF Rideau Centre and celebrate the latest in fashion and trends available at the shopping property, CF Rideau Centre is introducing a new digital campaign inviting consumers to create customized GIFs demonstrating their #RideauStyle. Users can visit ottawastyle.cfrideaucentre.ca, or in-property, to upload a photo, choose a fashion theme featuring clothing and accessories from CF Rideau Centre retailers, and pick a creative background to complete their animated GIF. Participants who share their GIF on social media will be eligible to win a CF SHOP! Gift Card. The property has engaged local well-known personalities including Ottawa Fashion Blogger Emily Luciano, Chef-Atelier Marc Lepine and Co-founder of Fairy Godmother, Melissa Shabinsky to take part in the campaign through unique content which will be shared on CF Rideau Centre's website and social media channels. The campaign runs from August 11 to October 31.
[caption id="attachment_47637" align="aligncenter" width="5321"]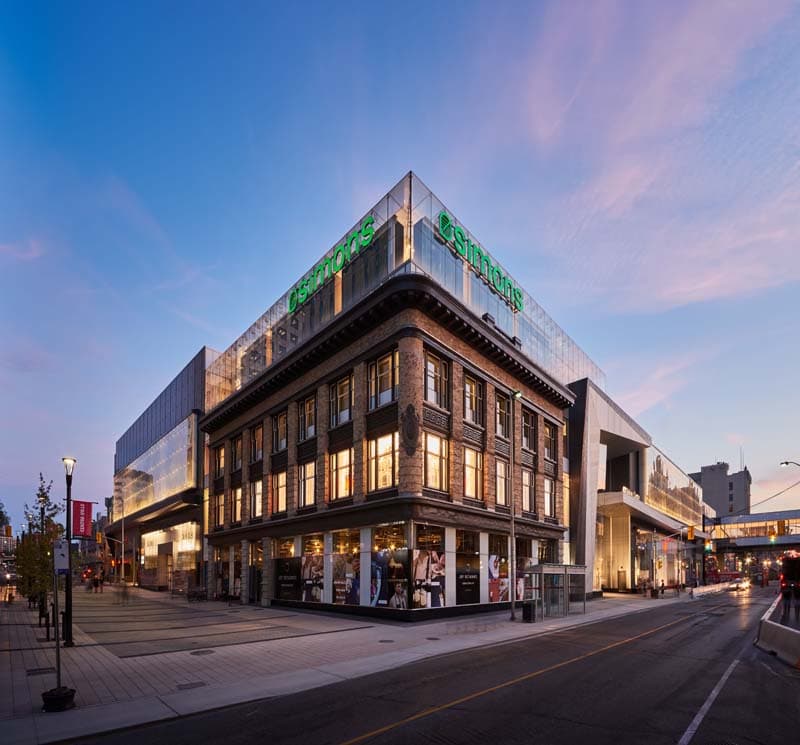 Nice outside! (Submitted)[/caption]