This sounds like an interesting workshop about terrariums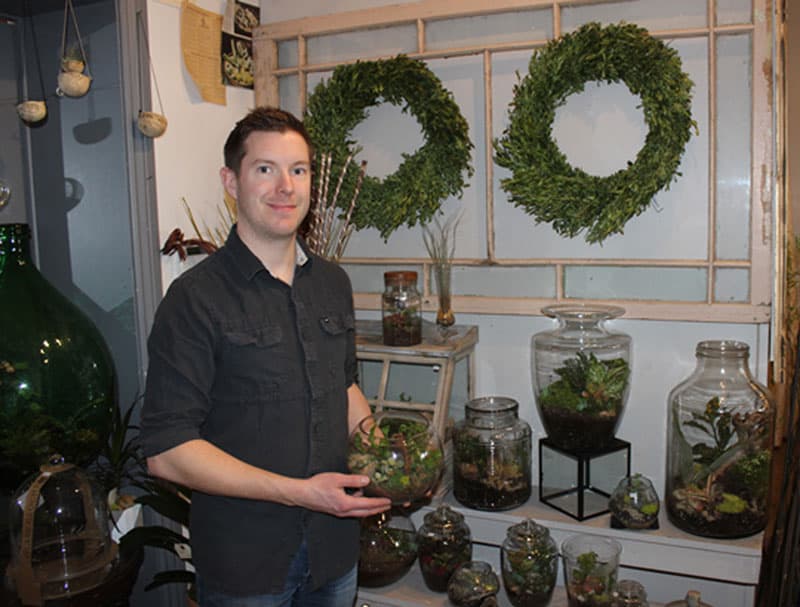 The ** Mississippi Madawaska Land Trust ** will be hosting a ** Terrarium Workshop ** at the Almonte United Church Hall, 106 Elgin St., on March 24th from 2:00 – 4:00 pm.
The workshop was originally planned to be part of the Byrne Big Creek Campaign but the wonderful public response to that campaign has made other MMLT projects a higher priority. So the funds raised by the workshop will instead be devoted to the much needed repairs to the barn roof at the MMLT's property at High Lonesome. Without these repairs, the structural integrity of the barn would soon be threatened.
And what a great workshop it will be. Jamie Roy, the multi-talented owner of Acanthus Floral & Botanicals at 14 Mill Street in Almonte, will be leading the session. He will be providing not only his valuable time but will be supplying all the materials required within the registration fee of $45. So come out to learn more about the Land Trust, socialize with friends, enjoy some coffee, tea and goodies and take home a beautiful terrarium, made by you!
The organizers of the event, Chris Baburek and Sue Cressy are very pleased to be involved in an MMLT initiative which will be of interest to the local horticultural community. "There is an obvious fit between the interests of horticulturalists and those involved in preserving and protecting the natural environment." says Sue Cressy. "Both believe in the healing power of nature and its importance to individuals and to our community."
To register online, please go to mmlt.ca/event/terrarium-workshop . Space is limited so please register early. For more information, please contact Chris Baburek at 613-256-4087.