Take the 'Eh-Train': Here's what Ottawa's LRT trains will be called
[caption id="attachment_69101" align="aligncenter" width="1024"]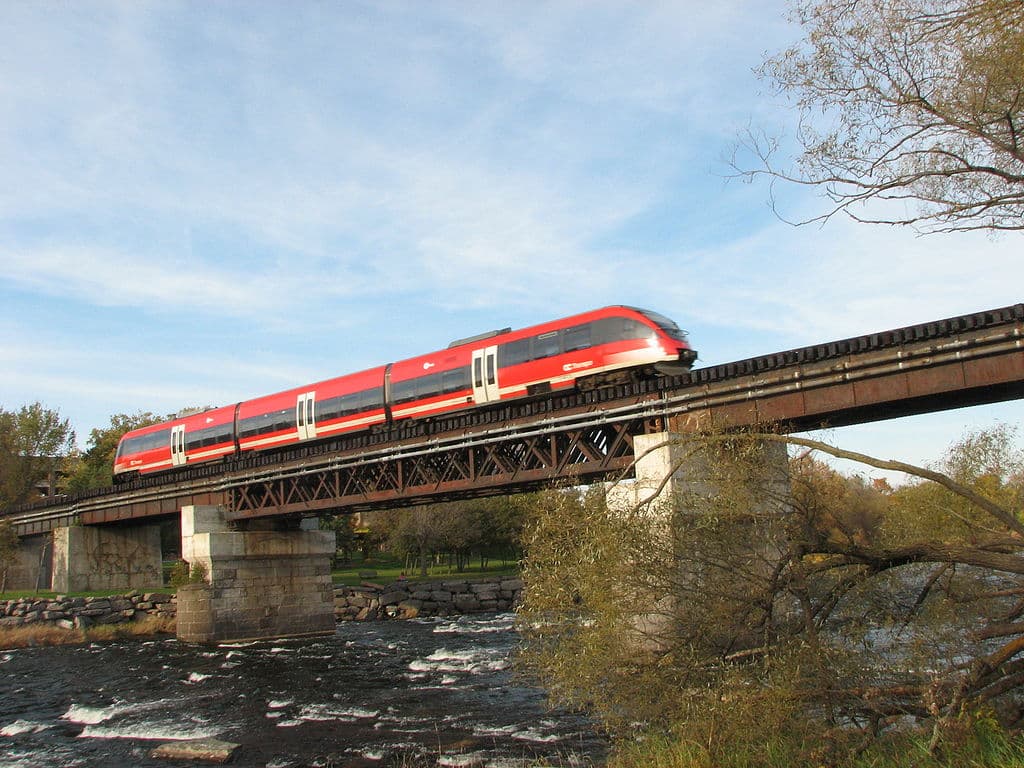 OC Transpo hopes two large projects to bring Trillium Line infrastructure up to date will improve reliability. (Wikimedia Commons/Public domain)[/caption]
Ahead of the expected opening of the Confederation Line in November, the names of 40 LRT cars were unveiled at Ben Franklin Place alongside members of city council, and Mayor Jim Watson.
Over 1,400 school children up the the age of 16 submitted names for the trains and 40 were selected— six for the Trillium Line and 34 for the Confederation Line.
Some of the trains will bear the names of some famous Canadians, such as the late Tragically Hip frontman Gord Downie, Nathan Cirillo, the reservist gunned down during the 2014 Ottawa shooting; WW1 flying ace Billy Bishop and Lord Stanley, after the sixth governor general of Canada.
Other names picked were more lighthearted, such as the Eh-Train, The Mountie or Maple Taffy.
The 40 children whose named were selected each received two golden tickets for the Confederation Line's first journey when it becomes operational, said Mayor Jim Watson.
"The kids will be able to go to a station, see one of their trains come by, and hop on that train in November," said Mayor Jim Watson. "It's definitely a very special moment for the kids."