Some of Canada's best ballet is at the NAC until Saturday
[caption id="attachment_66165" align="aligncenter" width="5760"]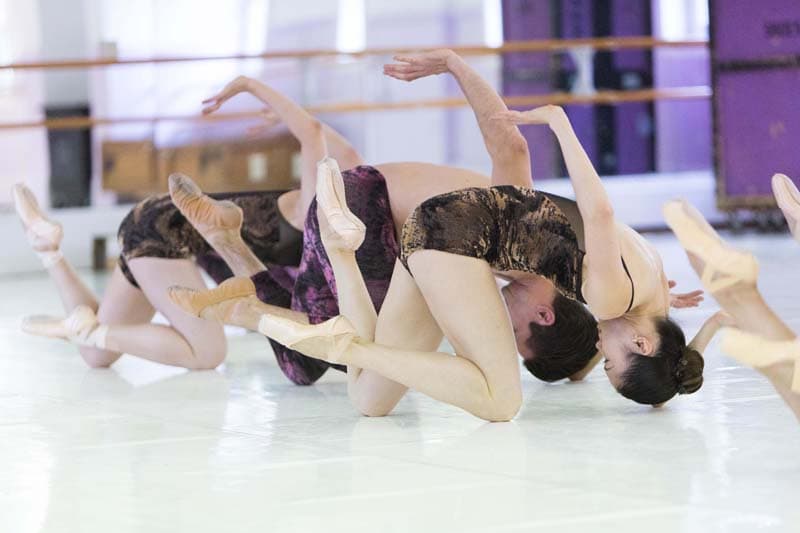 The NAC is launching an ambitious ballet to celebrate Canada 150, involving the work of three choreographers and three composers. The Alberta Ballet, one of the companies involved, rehearses. (Alberta Ballet via NAC)[/caption]
For Cathy Levy, executive producer of dance at the NAC, 2017 seemed like a perfect time to think big. And what better way to think big than put the best of Canadian ballet and music on the centre stage ahead of Canada 150?
Encount3rs premieres on Thursday at the NAC with three one-act ballets, along with an original musical score for each.
"I just can't believe we're two days away from the premiere," Levy said in an interview on Tuesday. "I think the whole evening will unfold like a jewel box."
Levy said Encount3rs was a team production, with three choreographers Jean Grand-Maître, Emily Molnar and Guillaume Côté. They worked with composers Andrew Staniland, Nicole Lizée and Kevin Lau.
One of each collaborated to create their own ballet – causing an "encounter" of talent that lends the production its name, Levy said.
"Everybody seems to have had an amazing time," she said. "It all happened really, really organically."
Grand-Maître and Staniland partnered up for their ballet, Caelestis. Molnar and Lizée for Keep Driving, I'm Dreaming.
As well, Côté and Lau created Le Petit Prince.
[caption id="attachment_66168" align="aligncenter" width="3000"]
Guillaume Côté rehearses with artists of the National Ballet of Canada. (Aaron Vincent Elkaim/The National Ballet of Canada)[/caption]
[caption id="attachment_66167" align="aligncenter" width="5760"]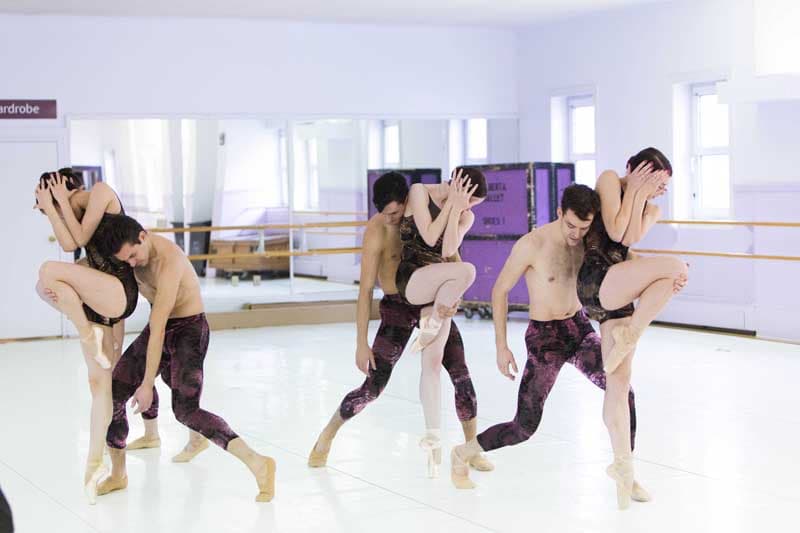 The Alberta Ballet's performance, Caelestis, explores the fast-changing world with landscapes accented with emotional and sometimes erotic dances. (Alberta Ballet via NAC)[/caption]
The ballets will be performed by the choreographer's companies Alberta Ballet, Ballet BC and National Ballet of Canada.
The music will be played by the NAC's in-house orchestra under the direction of Alexander Shelley. They will also be recorded and released commercially.
"Being here at the NAC where we have an orchestra, which is very rare… it just seemed like a creation whose time had come," Levy said. Canada 150 being around the corner and an ongoing transformation of the NAC's appearance amplified that feeling, she said.
Levy said the artists were able to choose who they worked with and although she was afraid some would want to work with the same person, it worked out perfectly. Some had the opportunity to work with someone they never had before, which she said is a great opportunity for artistic growth.
"I would say anybody who likes ballet, they are going to see incredible ballet from the best dancers in the country," Levy said. "They're going to see an incredible range of work." _ Encount3rs will be presented in the NAC's Southam Hall on April 20, 21 and 22 at 8 p.m. Tickets are available on _ _ Ticketmaster _ _ . Each ballet will be re-performed by the choreographers' companies later in the year. _ sssss