Skating passes now available for Parliament Hill rink
[caption id="attachment_84124" align="aligncenter" width="720"]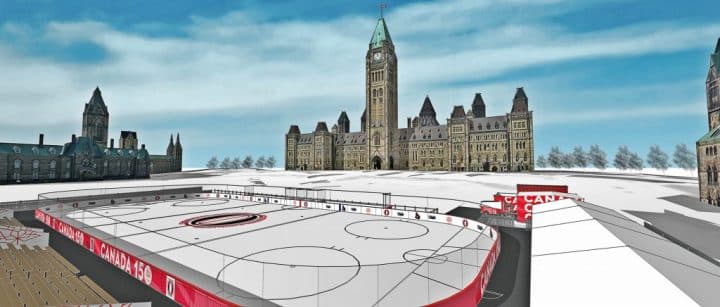 Rendering of Parliament Hill rink. (Canadian Heritage)[/caption]
Skating passes for the Parliament Hill rink became available Tuesday and most skating times for opening day Thursday appeared booked by evening.
The free passes are available at canada150rink.com and must be reserved 48 hours in advance of skating time, which is limited to 40 minutes.
Passes are released everyday at noon for skating times 48 hours later. For example, more passes will become available on Wednesday, which will be good for skating times on Friday.
The rink will be open until the end of February.
For info on other rinks, check out our Ottawa skating guide…