Sir John A. Macdonald winter trail officially opens for 2017
[caption id="attachment_53886" align="aligncenter" width="600"]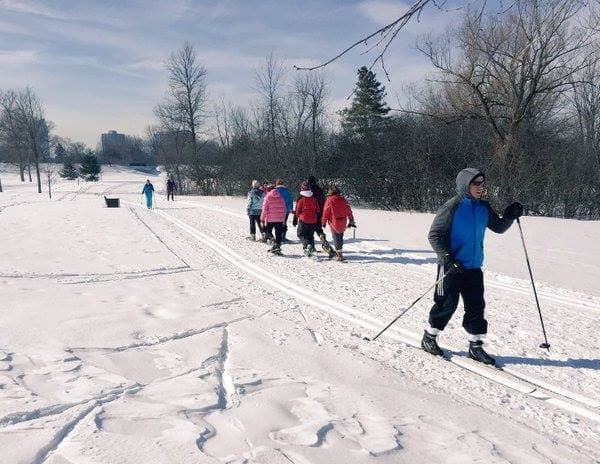 The Sir John A. Macdonald pathway during a pilot project that saw a trail groomed for two weeks. (Via Dovercourt Recreation Association)[/caption]
Although it has been groomed for several weeks now, the 16-kilometre Sir John A. Macdonald winter trail officially opened for the year Monday.
Among those in attendance of Monday's grand opening was the trail's chief groomer Dave Adams, four-time Olympian Sue Holloway and Her Excellency Anne Kari Hansen Ovind, Norway's ambassador to Canada.
It is  now the second season in a row for the trail, which began as a pilot project in February 2016 when Adams was asked to groom the trail for two weeks by the Westboro Beach Community Association. The project turned out quite the success.
https://twitter.com/NCC_CCN/status/818550960947625984
"I was so impressed," Adams told ** _ OttawaStart.com _ ** in an October interview . The trail became a hotspot of activity with hundreds of skiers, joggers, walkers, winter cyclists and more. Up to 216 people were recorded using the trail in the space of an hour.
To keep the trail going for a second season, Adams raised thousands of dollars from the community in an online crowdfund.
"This is a community project," he said. Indeed, the project has been spearheaded by the Dovercourt Community Association, along with help from the National Capital Commission, the Champlain Park Community Association, several ski clubs and a few local politicians – particularly Kitchissippi Councillor Jeff Leiper, who helped with a down payment on the grooming machine.
The trail will be groomed for the rest of winter 2017 and Adams said he hopes to keep it funded for years to come.