Singer-songwriter Danielle Allard releasing new EP
_ (Via Danielle Allard) _ OTTAWA – Local singer-songwriter, Danielle Allard, is set to release a follow-up EP to her highly successful record, Chameleon. The CD release party will take place at Collabspace, a centre for local entrepreneurs on May 19th at 6:00 PM.
Danielle has had an exciting year already with featured performances at showcase festivals like Folk Music Ontario and venues like the John Basset Theatre in Toronto. She and her band played the main stage at CityFolk 2017 and the same members will join her on stage for the party.
[caption id="attachment_89714" align="aligncenter" width="720"]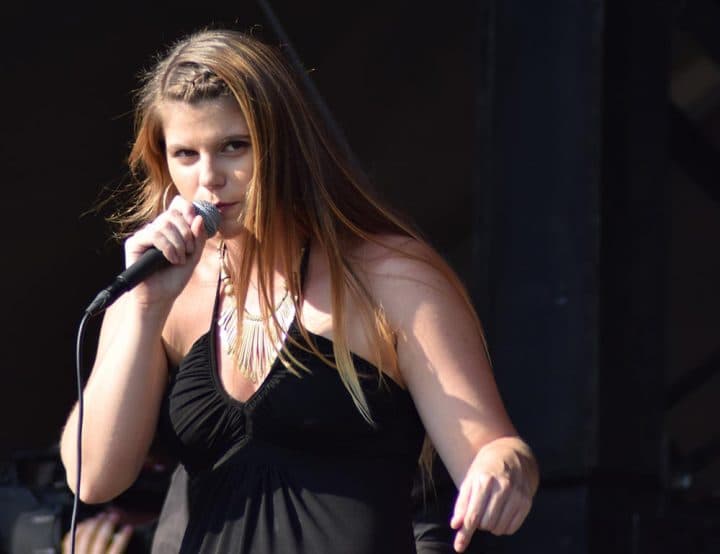 Danielle Allard performs on the main stage at City Folk 2017. (Devyn Barrie/OttawaStart.com)[/caption]
Her last album, Chameleon, released in 2015, had over 350 in attendance at the CD Release event. It has since been hugely successful online with the release of her app on Apple and Google Play. With over 95 contributors to the crowdfunding campaign and support from local media, city councillors, and fellow entrepreneurs, it is looking like this party will be even bigger.
Danielle is a strong supporter of local business and not-for-profits. She donates over 30 performances each year to various charities and works as a mentor for many young entrepreneurs. One track from this album titled #NoLongerSilent was written for Voice Found. The proceeds from digital downloads will go to the organization to fund their new health clinic for victims of abuse.
Apart from her music, she is a community builder, teaching communication at Algonquin College and works with local emerging artists in social media marketing and business strategy.
To find a full event listing and RSVP, click here .