Missing boater found dead
_ ** Update: Police say Stephen Cozette has been found dead. Foul play is not suspected. ** _ _ (Press release) _ (Ottawa)—The Ottawa Police Service is asking for assistance in locating Stephen Cozette, 57 yrs old, of Ottawa. Mr Cozette was last seen on his boat at approximately 1:00 pm on August 27, 2016 in the area of Constance Bay (Ontario and Quebec side) of the Ottawa River. Mr Cozette is described as: a white male of Italian descent, 5'6" to 5'7"(168 cm to 170 cm), 170 lbs (77 kg), bald with short grey hair on the sides and a small scar above his right eyebrow. His boat is described as a 35 ft sailboat with three sails and a dull yellow / beige hull with mahogany wood trim.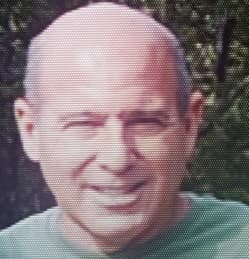 If you have any information about Stephen Cozette or his whereabouts please contact the Missing Persons Unit at 613-236-1222, ext. 2355 Monday to Friday from 8:00am-4:00pm or Dispatch at 613-230-6211, for 24 hour assistance.
Anonymoustips can be submitted by calling Crime Stoppers toll-free at 1-800-222-8477(TIPS) or by downloading the Ottawa Police app.