Live 88.5 host Katfish Morgan remembered as talented DJ and a loyal friend.
Radio host Katfish Morgan is being remembered as an extremely talented professional and a great friend, days after he died following a six-month long battle with cancer.
The Live 88.5 deejay, whose real name is Andr




è




Maisonneuve, had left the air in April with no reason given.

[caption id="attachment_54643" align="alignright" width="468"]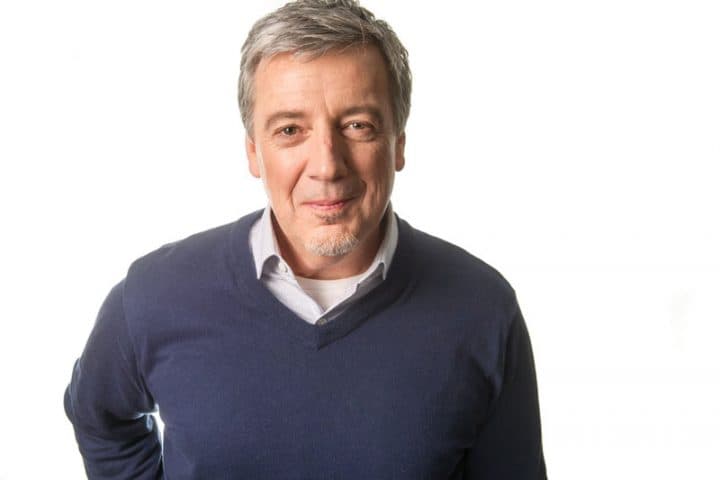 Katfish Morgan[/caption]
His radio career spanned over 30 years and included working in Montreal, Halifax, London, Calgary and Toronto. He had been at Live 88.5 since it launched in 2005.




"




Andrè was a great broadcaster, a tremendous team player and a fearless leader," said a statement from the station. "Andrè gave birth to LiVE 88.5."




"Andrè was a truly loyal friend to all who knew him. He had a real zeal and a 'lust for life' like no one we have ever known."




It wasn't long after the news of his death that people started sharing stories of their experiences with Morgan.




One person whose life was touched by Morgan is Q107 Calgary deejay Tarzan Dan Freeman, who says he owes a big part of his career to Morgan.




"As a bunch of announcers, we were all young and eager to MAKE IT BIG in the industry - we all went out for a fun night in Calgary on Electric Avenue while we all worked for AM 106," Freeman wrote in a Twitter DM. "There was some joking and he called me Tarzan Dan Freeman - he also called me it the next day on air."




"And it stuck for a career, for which I am forever grateful.

"
Rebel 101.7 announcer Darryl Kornicky had a similar memory, from when he was just getting into the industry at Mix 99.9 Toronto in 1995.




"I butchered the show, [Morgan] flipped out and whipped a cart at the wall. Said... 'this is the big leagues man, you can either do it or you can't.'. He took over the rest of the show, I took a walk. He was right. I was all nerves getting my big break and stunk. I came in next morning, he asked if I could handle it. I said yes. Proceeded to hit it out of the park with him that 2nd day. Proved myself worthy of being in that chair and we had a long friendship after that" wrote Kornicky in a Facebook message.




Ross Parks worked with Morgan in the early 1990s at Newcap Radio in Halifax. He described Morgan as a good friend and a great radio personality.




"He was a pretty talented guy," Parks said. "Easy to get along with, a happy-go-lucky guy."




Parks only worked with him for two years and says he hadn't seen Morgan since 1991. He still remembers the backyard barbecues he and Morgan would throw for listeners. "W




e had a fantastically fun summer that year," he wrote in a Facebook post.




Others have been impacted by Morgan without even knowing him personally. Majic 100 host Stuntman Stu Schwartz says the city's radio dial changed after Morgan started here.




"I remember when he came to town. Forced all of us to raise our game cause he was such a professional," said Schwartz, who's also taken time off his career to battle cancer. "I remember listening to him when he started in Ottawa and thinking I've got to improve my game. I didn't know him personally but he left a real legacy with his audience."

https://twitter.com/TarzanDan/status/789658667909980160
https://twitter.com/CashOnAir/status/789769273740845056
https://twitter.com/CJIM_Montreal/status/789675075557548032
https://twitter.com/realDReynolds/status/789668492576514053
https://twitter.com/RawIsGibby/status/789652730239393792
https://twitter.com/BrnrJohn/status/789615389424713728
https://twitter.com/FraserMcDonald/status/789866440434282500
https://twitter.com/RandallMoore26/status/789830407080468482
https://twitter.com/ggottawa/status/789851627247239168
https://twitter.com/StuntmanStu/status/789881232746176512
https://twitter.com/MaulerMauler/status/789981666915782656
** _ Live 88.5 posted this statement on Saturday evening: _ **
_ Sadly, Andre "Katfish Morgan" Maisonneuve passed away this week after an intense and bravely fought battle with cancer. _ _ Andre was a great broadcaster, a tremendous team player and and a fearless leader. _ _ Andre gave birth to LiVE 88.5. He "lived life large" and he was an absolutely magnificent human being. He taught us all to live in and for the moment. All those that enjoyed the pleasure of his company on and off the air knew and felt that he was always "present." We built an entire radio station on those very same principles. _ _ Andre was a truly loyal friend to all who knew him. He had a real zeal and a "lust for life" like no one we have ever known. _ _ Andre was extremely private about his battle with cancer and was very specific in expressing his last wishes. Per those requests, there is no public memorial currently planned. Privately, we can all mourn together knowing that we lost one of the great ones this week. If you wish to honor him, donations to the Canadian Cancer Society would be absolutely appropriate and appreciated. _ _ If you have stories or pictures, please share them with us. Andre was a giant of a man and he will be missed by us all. _ _ "Je t'aime, mon frere." _ _ – The LiVE 88.5 Team _
[caption id="attachment_54646" align="aligncenter" width="640"]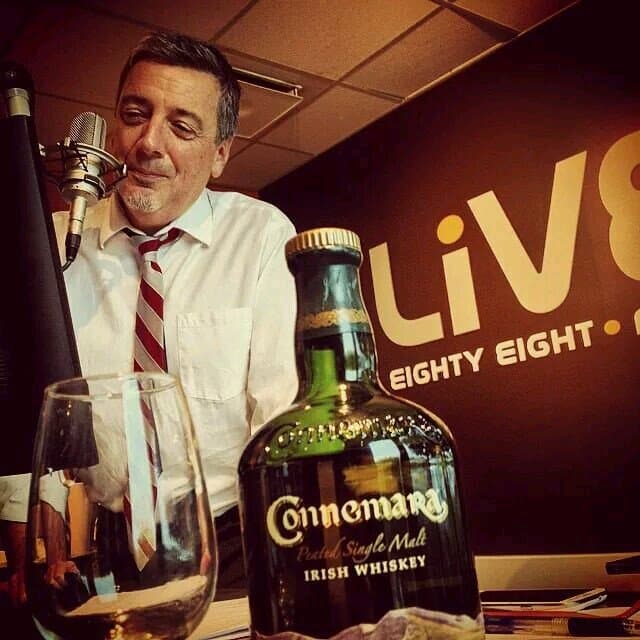 Twitter[/caption]