René Trim's Arts & Crafts: Summer into Fall
Only a few more days before we say goodbye to summer and welcome fall, traditionally the busiest season for artisans. Between now and Christmas visitors will have a large variety of events to choose from - starting next weekend (September 26/27) with the (2nd) Etsy Made in Canada show at the Bell Sensplex and the (20th) West End Studio Tour.
The Capital Artisans Guild recently made an important change with regard to their vendor acceptance policy. Previously, CAG markets were "members only" event; however, starting this year, any spots that haven't been filled by members six weeks prior to an event will be made available to non-members. Applicants will still have to be juried in, but it gives the opportunity to those who don't want to be members of the Guild to participate in well attended and well advertised shows. The CAG started out in 1982 as the "Cumberland Arts & Crafts Guild", a small gathering of like-minded artisans who wanted to share their love for hand-made crafts. In 2012, the guild voted to change its name to the Capital Artisans Guild because of the much larger area it now serves.
Extra Virgin Olive oil "aficionados", as well as those who want to learn more about this healthy concentration of flavours - can join Savour Italy's Antonio Maurriello (sommelier and certified olive oil taster) on September 24th at a "Theory and Tasting" workshop. During this 2-hr. workshop (7pm to 9pm) you will learn how to taste and how (and if) to cook with it, and learn the secrets related to purchasing, storing and food matching. More information on this and other workshops can be found on Savour Italy's website . [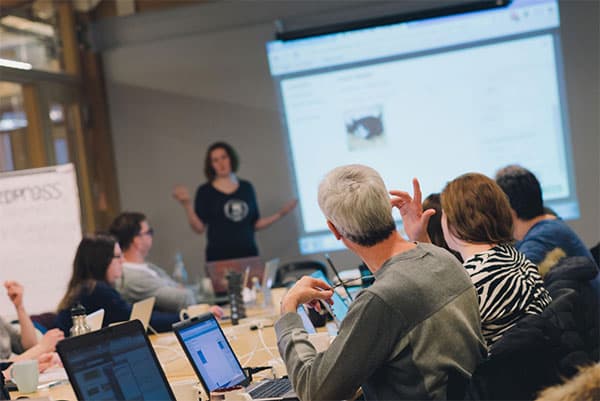 ](http://ottawastart.com/wp-content/uploads/camptech.jpg) Camp Tech is a tech hub that offers half- and full-day in-person workshops for adults who want to learn web and digital skills. They create a welcoming environment for those who are hesitant around technology and they emphasize skills that can be put into practice right away – in a fun way. This is definitely NOT stuffy corporate-style training. Founded in 2012 in Toronto, Camp Tech has since expanded to the Kitchener-Waterloo area, as well as to Vancouver and Ottawa. Upcoming fall classes here in Ottawa will cover topics such as "Advanced Social Media", "Wordpress for Beginners", "Writing Killer Web Content" and "Photoshop for Beginners". Visit the Camp Tech website for details.
Last week, the OVCC Guild - the organization of which I am chair - held the first of a series of "Creative Weekends" at meeting and event space La Charrette on West Hunt Club. Members as well as guests had a great time discussing the local craft scene and some interesting ideas were put forward - which was exactly what we had hoped for when we decided to organize the event. As most of the artisans present last week expressed an interest in getting together on a regular basis, we have decided to return to La Charrette at least 6 times in 2016. Each event will have something interesting for vendors (by means of presentations on such topics as booth design, lighting, how to properly price one's merchandise) as well as for visitors (by means of workshops on painting, jewellery, gluten free baking and much more). More information will be released on the OVCC's website
as well as in this column - later this year.
Lastly, a message for vendors: several events that are scheduled for the fall/winter season are still looking for vendors. Here's a selection:
"613flea" is a new marketplace which will be held inside the Aberdeen Pavilion at Lansdowne Park on October 10 and 17. More information as well as the vendor application form can be found on the event website .

"Something New Edinburgh" is coming to Nectar's Memorial Hall on November 7 - you have until September 30 to apply by sending an email to somethingnewedinburgh@gmail.com

The Westboro Legion's "Autumn Equinox Craft Fair" is coming up on September 27th (10 to 4) at 391 Richmond Road and they have room for a few more vendors. Tables are $40 - please email spampalen@gmail.com for more information. That's all for now, folks, have a creative week and don't forget to support local!