Rene Trim: Kingston artisans collaborate on new store
After months of preparations, a  new  initiative by a group of local artisans took shape on November 1, when Passionate Artisans opened its doors on Bath Road in Kingston. Passionate Artisans features a large variety of hand-crafted items by local and out-of-town artists and artisans. The concept is as simple as it is brilliant: artisans pay rent for space in the store but they do not have to be present to sell their creations, as the store has sales staff on site to answer any customer enquiries and handle sales transactions.
Co-owner Robert Jones of Passionate Artisans (an artisan himself - he is the man behind the Kingston Soap Company),  explains:  "Most artisans have to rely on craft shows and markets. We give them the opportunity to have their items on permanent display, while they can go off and do the shows because we have professional sales staff to sell their products. With this initiative we hope to create year-round income for our participating artisans."
So far ten artisans have signed on, but Jones hopes to attract more vendors over the coming weeks. His long-term vision is that the store will keep evolving as artisans come and go - and come back with new work. Passionate Artisans' location was purposefully chosen because it is very accessible from both west and downtown Kingston.  "A lot of people these days are looking to buy local and handmade. We have this large community here that walks a lot and supports this type of thing  and so far there was nothing available to cater to people's needs" says Jones.
Every Sunday, Passionate Artisans will hold a special "Meet the Artisan" event, where one vendor will be set up in the window where they can demonstrate their work and answer questions of customers who come in. "That makes it interactive," explains Jones. "This isn't just a retail store, it's about promoting the artisans as well."
If you are interested in joining Passionate Artisans , please visit their website.
---
** What NOT to say at a craft show ** I received some great reactions to last week's "debut" of toe-curling phrases that vendors hear from visitors at just about any art and craft show.  Here's  one that  was sent in by a local potter:
Customer:  How much is that bowl? Me:  $25 Customer:  For the whole set of four? Me:  No, for one. Customer:  I can get a whole set of bowls at XXX store for $25. Me:  Do you need directions to that store?
(added comment from the potter: "I often wonder why people go to art/craft sales and then argue with vendors over their prices. I end up explaining that the work is labour intensive, I pay what they pay for gasoline, groceries, electricity, clothing, housing, and likely MORE for insurance than they do because I have a business in my home. I also explain that I would like to make more than $5 an hour for my work.)
---
[caption id="attachment_7070" align="alignnone" width="580"]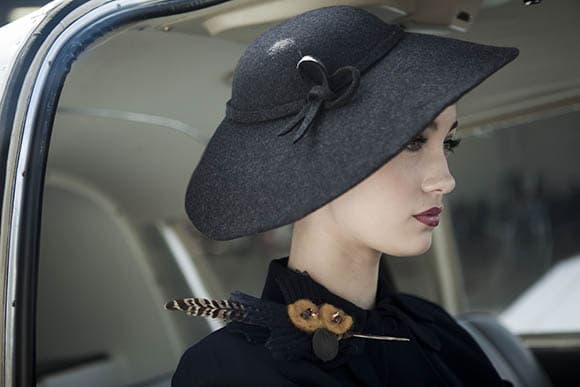 Love Charlie (custom hats and accessories) - part of the "Joy" OVCC | Artisans @ Archives Show [/caption] ** Upcoming Events ** Simultaneously, the Capital Artisans Guild 3rd Annual Christmas Show will be held on November 22 and 23 at Sir Robert Borden High School on Greenbank Road. Parking and admission are free but you are encouraged to bring a non-perishable food item for the Ottawa Food Bank.
You can immerse yourself in the geek spirit at the Ottawa Pop Expo this weekend at the Ernst & Young Centre - THE place to discover a plethora of products related to pop culture: comic books, sci-fi, horror, video games, TV, movies and entertainment.   General admission is $25 per day if you buy tickets online or $35 at the door. ** Hands On **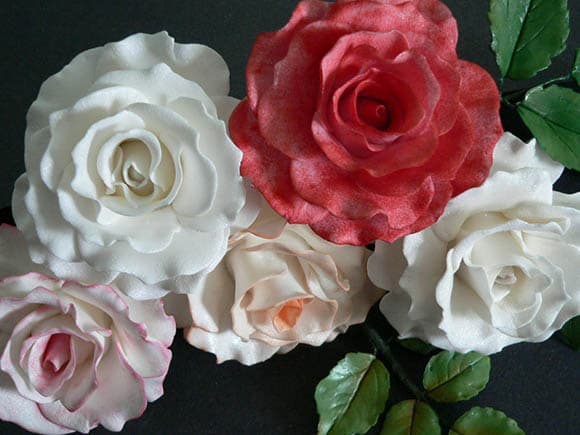 Winter has arrived and it'll be a while before you see roses blooming in your garden but fret not: you can always make them out of sugar. After you attend one of Christina's Cake Creations workshops, that is.
Christina is a sugar artist who creates sugar flowers for weddings, cake toppers, bridal bouquets and other flower arrangements. She also creates standard or personalized Christmas ornaments. She is more than willing to let you have a go at a sugar rose by means of the workshops she runs. Everything is provided for you and when class is dismissed, you will leave with your own sugar flower creation.
She also does corporate training so if you need an activity for a group - your office Christmas party, perhaps - Christina will gladly oblige.
That's all for now - have a creative week, folks! More local craft shows…