Radio play 'Voices from the Front' powerful reminder of war, loss
[caption id="attachment_81645" align="aligncenter" width="1000"]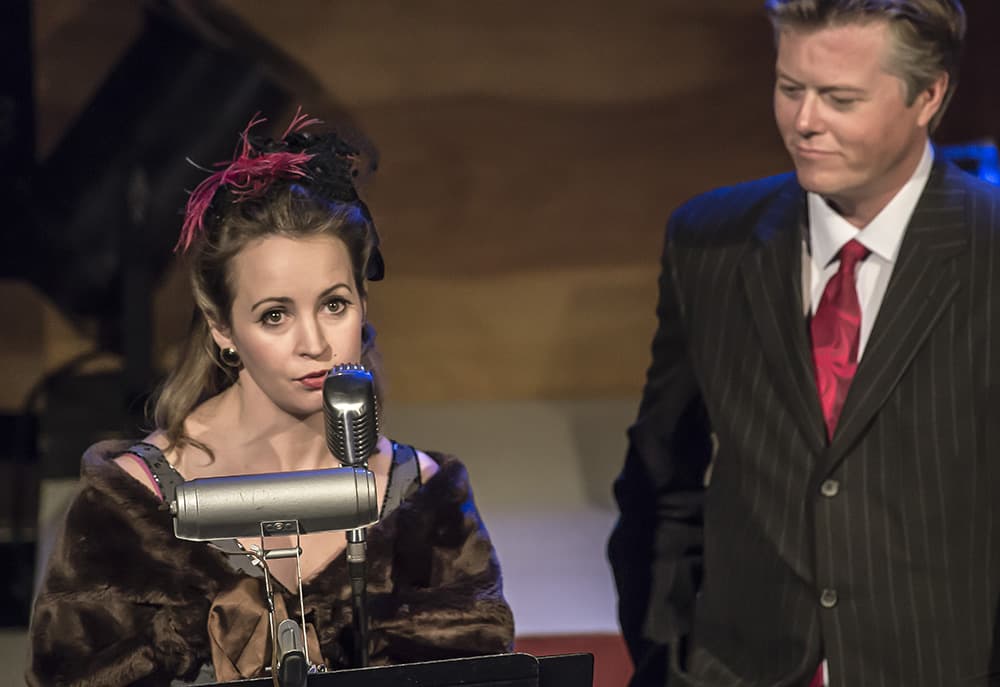 From left: Michelle LeBlanc and David Gerow, cast members, during a previous radio-style play put on by Plosive Productions. (Via Plosive Productions)[/caption]
Teri Loretto-Valentik remembers the disappointment she felt after reading it – the last in a batch of letters that belonged to a soldier from the First World War.
"Dear Mr. and Mrs. Campbell," Loretto-Valentik recalled it as saying. "We regret to inform you that your son, who was previously determined missing, has now been declared deceased."
It was the grim end to a life, told in just five halting lines from the War Office.
"You're like 'What? I just spent 15 minutes reading this kid's letters and that's it?'" Loretto-Valentik said.
She's spent a lot of time recently reading old letters like this in preparation for a new play she's directing, _ Voices from the Front: The Radio Show, _ coming to the Gladstone Theatre during Remembrance Day week.
The show is set in the fictional radio station CGLD ("Radio that makes you GLAD you tuned in!" she said) with an all-Ottawa cast of nine. In addition to Loretto-Valentik – who's also a part-time TV weather presenter – followers of CBC Ottawa will recognize Laurence Wall and David Gerow, Radio One news anchors.
[caption id="attachment_81644" align="aligncenter" width="1000"]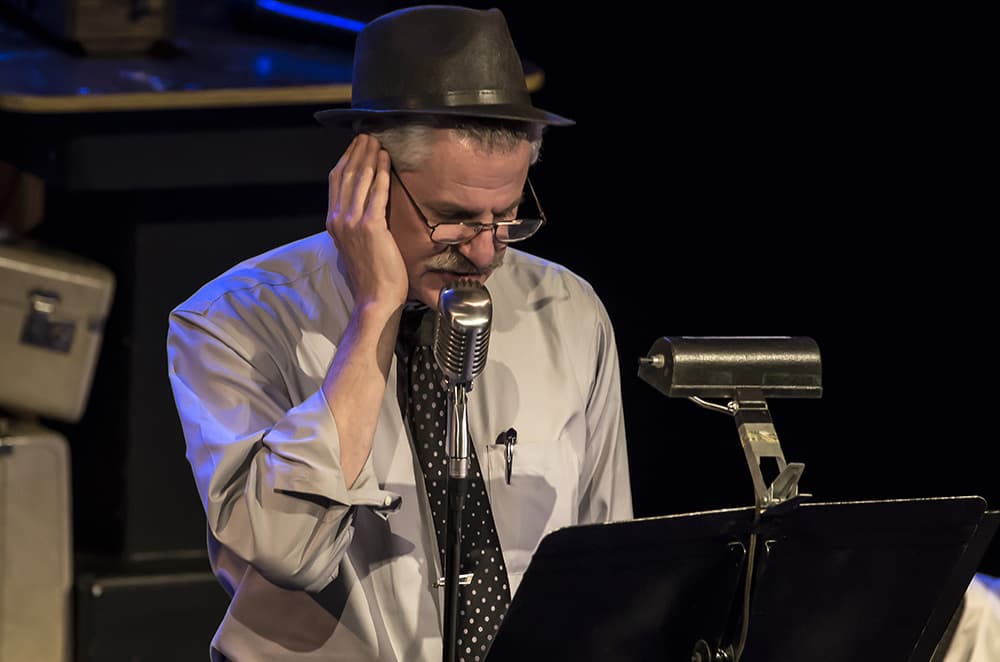 Laurence Wall during a recreation of the famous radio feature _ War of the Worlds. _ (via Plosive Production)[/caption]
"It would look like if you were sitting in an old time radio station," she said. All the actors have fictional radio personalities in the play and read out their parts in front of microphones as if they're broadcasting a real show.
Plosive Productions, the theatre group Loretto-Valentik co-founded, has put on many radio-style plays in the past, usually recreations of old stories such as _ War of the Worlds, the Shadow _ and _ It's a Wonderful Life _ . For 2017, the group decided to do something special to commemorate Canada's 150th.
"Instead of a lighter tone, sheer entertainment base," she said. "Let's pay some respect to the men and women who fought for Canada during the first and second world wars."
With the help of John Cook, a friend and playwright, Loretto-Valentik scoured countless documents, letters, recordings and news reports from both world wars to – in her words – cobble together a "Small but fragmented… picture of Canada."
Everything they looked at had great storytelling potential, but they had to make tough decisions about what goes into the script, she said.
"We had to edit the snot out of everything, we had two hours," she said. "We could have done this five weeks straight and had a different show (each night)."
Fifty possible characters were eventually whittled down to just two main characters, one for each world war, along with ten peripheral stories. The main characters are fictional – composites of real people – but all the words are verbatim from the historical record, Loretto-Valentik said.
The play isn't just about the soldiers – there are other stories representing many different wartime experiences, she said.
The finished product offers a peek at a long-gone Canadian society with attitudes not too different from ours.
"The same sentiments we have today of 'we want peace, we want to get along'… Those people in the first and second world war had the same thoughts," she said. "They just lived in a very different world." _ Voices from the Front: The Radio Show runs at the Gladstone Theatre from Nov. 8 to 11, 2017. Times are 7:30 p.m. Tuesday to Saturday, with a Saturday matinee at 2:30 p.m. Tickets are available at the Gladstone box office or thegladstone.ca . _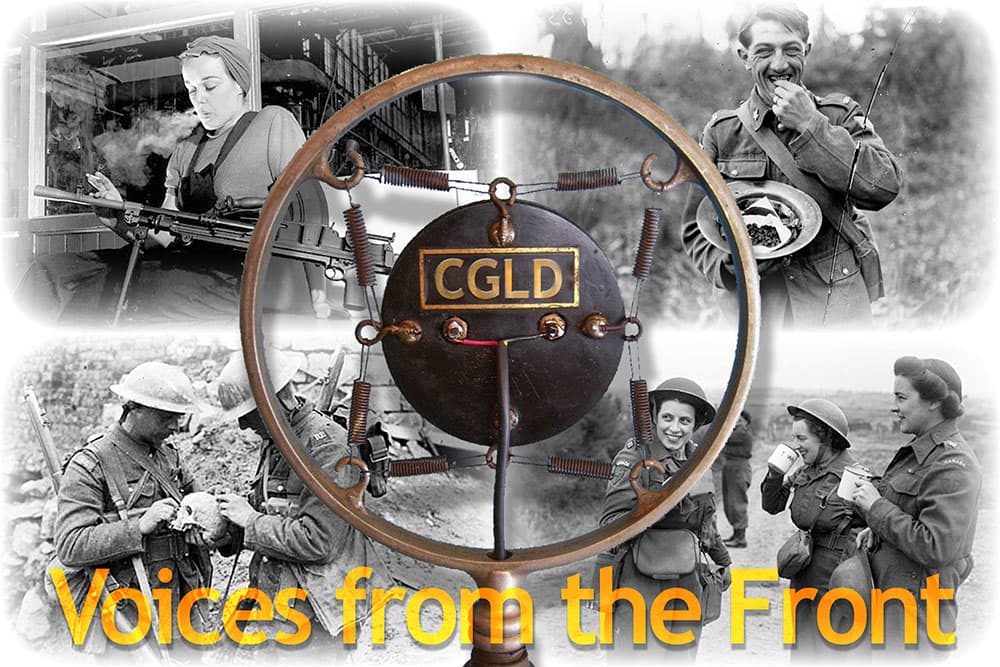 ---
_ If you liked this post, please consider ** subscribing to etcetera , ** our free email newsletter. Featuring cool Ottawa events, interesting local news and contests and giveaways. _