Pride in reading: Library's LGBTQ booklists help navigate a growing literature
[caption id="attachment_77036" align="aligncenter" width="1000"]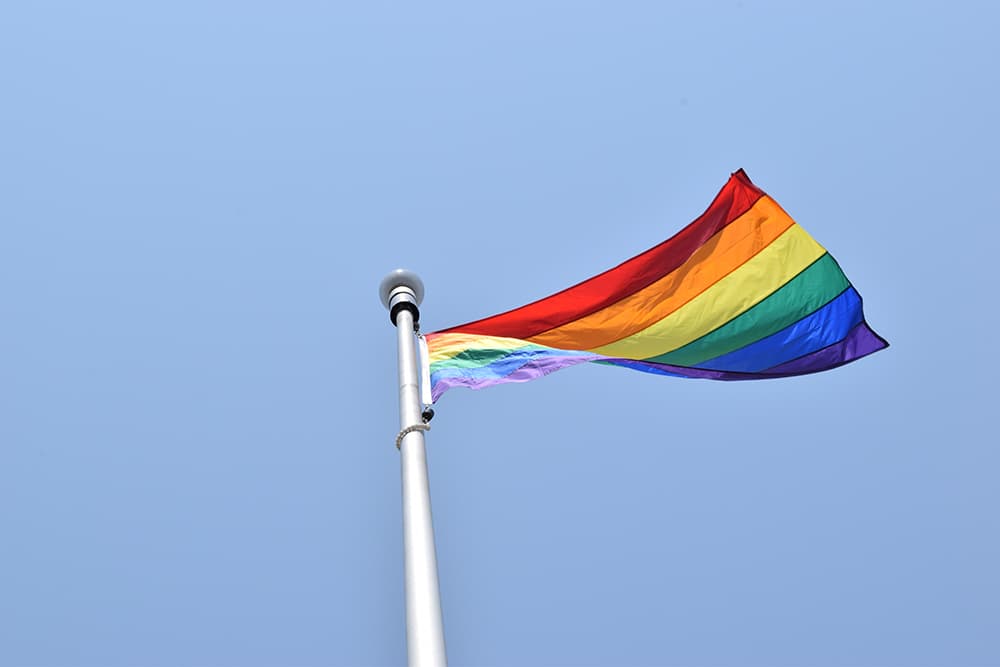 The rainbow flag flies over Ottawa city hall after being raised on Monday, Aug. 21, 2017. (Devyn Barrie/OttawaStart.com)[/caption]
It's often said that books can act as mirrors and windows; reflecting the reader while also giving them a new view into their world.
For confusing topics, such as LGBTQ issues, a book could be one of the best ways to learn and understand. And with pride week underway, the Ottawa Public Library has compiled a set of booklists to help you find a good book.
"This is something that we do every year," said Allison Hall-Murphy, a librarian who helped coordinate the booklists. "We know that it can be hard to find books on these subjects."
There are six booklists plus a list of films for titles with LGBTQ themes, divided by age group.
The books, some of which are written by LGBTQ authors, span multiple genres and represent various identities. Although they all have a pride element, they're not all about the same topics.
"We're seeing more stories that have a gay relationship, that's just part of the story," she said. "Or the main character just happens to be gay."
As societal attitudes have changed over the last decade more stories have been written and there's more being published all the time, she said.
"There's so much more available now than ever before," she said. "There's more awareness that we want to see stories written by people (with authentic experiences)."
The subject matter of the books vary depending on their age group. Teen and adult books tend to have an element of romance and sexuality, whereas kids' books are simpler – such as _ Heather has Two Mommies _ or _ Who Are You? The Kid's Guide to Gender Identity. _ "We feel it's particularly important for young people to see themselves… reflected," Hall-Murphy said.
"We are cultivating their belonging, engagement, well-being and expression (with these books)," which are the four foundations of learning according to provincial guidelines, she said.
The library will also have book displays at pride events this week, as well as have a float in the parade on Sunday.
New this year is a Drag Queen Family Storytime , which is a free event featuring songs, stories and crafts. The concept first began in the U.S. and has spread to other libraries in Canada.