PHOTOS: Rideau Street reconstruction project continues
A look at the future Rideau Street. (City of Ottawa)
Construction is continuing on the renewal project for Rideau Street, between Sussex Drive and Dalhousie Street. This project includes renewal of the streetscape, and refreshed transportation elements. Among the new features that will be coming to the stretch of Rideau: LED street lighting, bike parking, cycling facilities, and greenery. There will also be updates to the pedestrian-only section of William Street, where the Rideau LRT Station entrance is. You can read all about the project at Ottawa.ca/rideaustreet.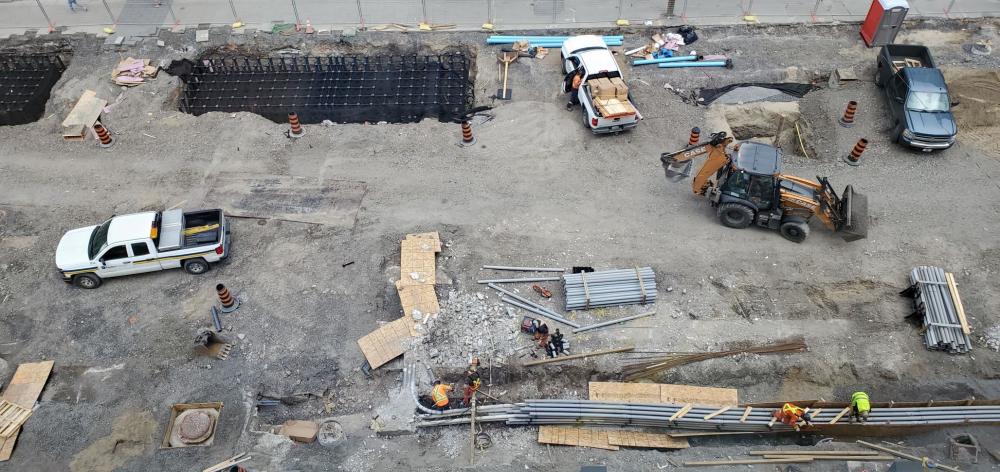 Photo: Utility ducts are installed by a Hydro contractor.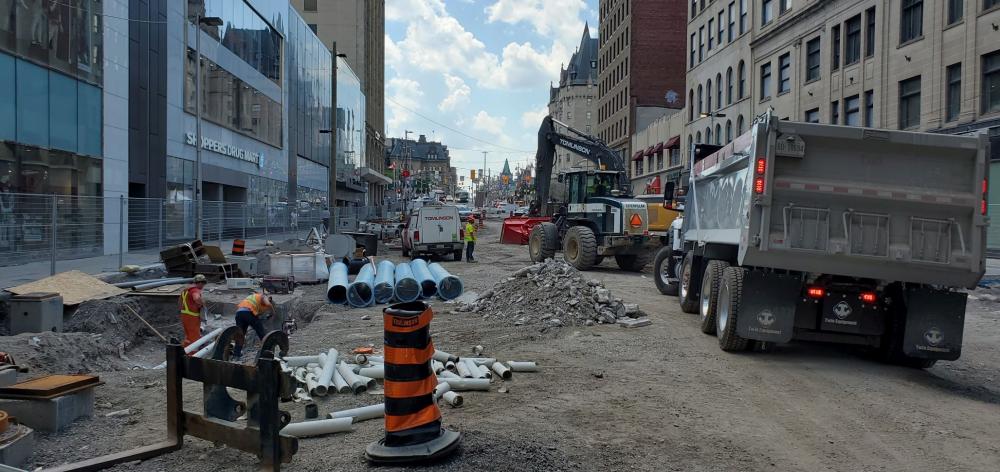 Photo: RTG conducts watermain work.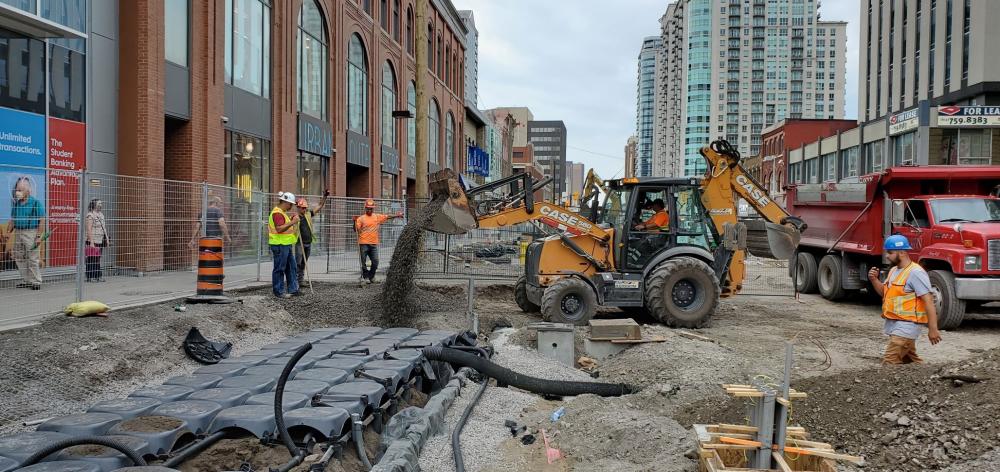 Photo: Someday, treets will sprout along Rideau Street, thanks to these soil cells being installed.
Construction started this spring and will continue until the end of the year. For details on bus detours, check out OC Transpo's website.