PHOTOS: Ravens take Panda game 33-30
The uOttawa Gee-Gees forced a double overtime at the 49th Panda game on Saturday, but the Carleton Ravens took the day 33-30.
It was an emotional day at TD Place as the game started off with a tribute to Lo
ï
c Kayembe, a Gee-Gees player who died in his sleep just days earlier, on Sept. 24.
The Gee-Gees and the Ravens faced off in front of a record crowd of 24,420 spectators, said a news release from TD Place. Last year the Panda game drew 23,329 and the only larger crowd dates back to 1950.
https://twitter.com/CarletonAlumni/status/914231553869393920 _ Photos by Howard Whiting/Lightchasers.ca _ [caption id="attachment_80595" align="aligncenter" width="1000"]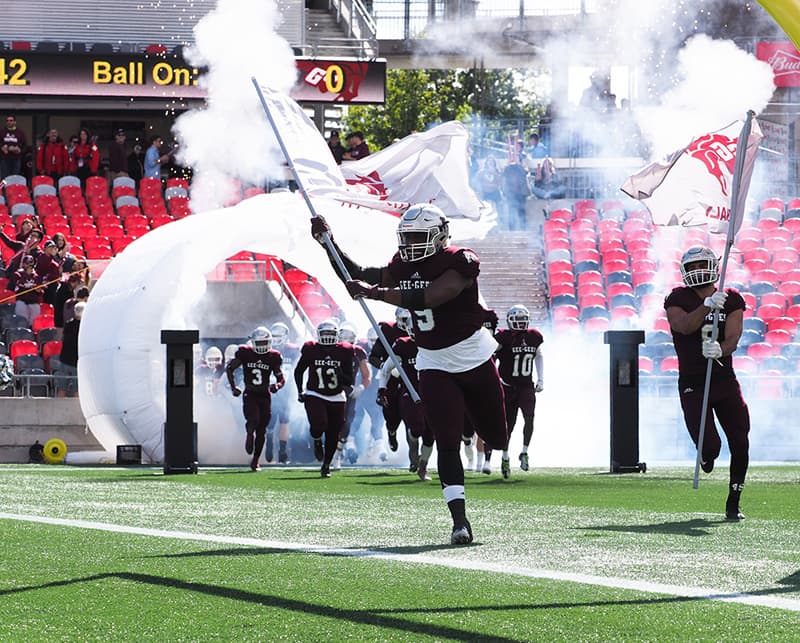 The uOttawa Gee-Gees take the field for the 49th Panda game.[/caption]
[caption id="attachment_80596" align="aligncenter" width="1000"]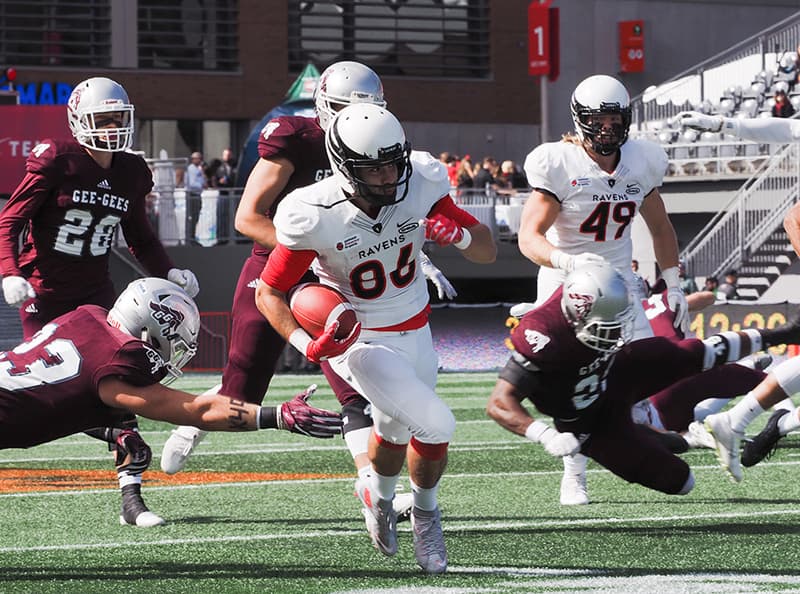 Ravens wide reciever Keaton Bruggeling dodges Gee-Gees players.[/caption]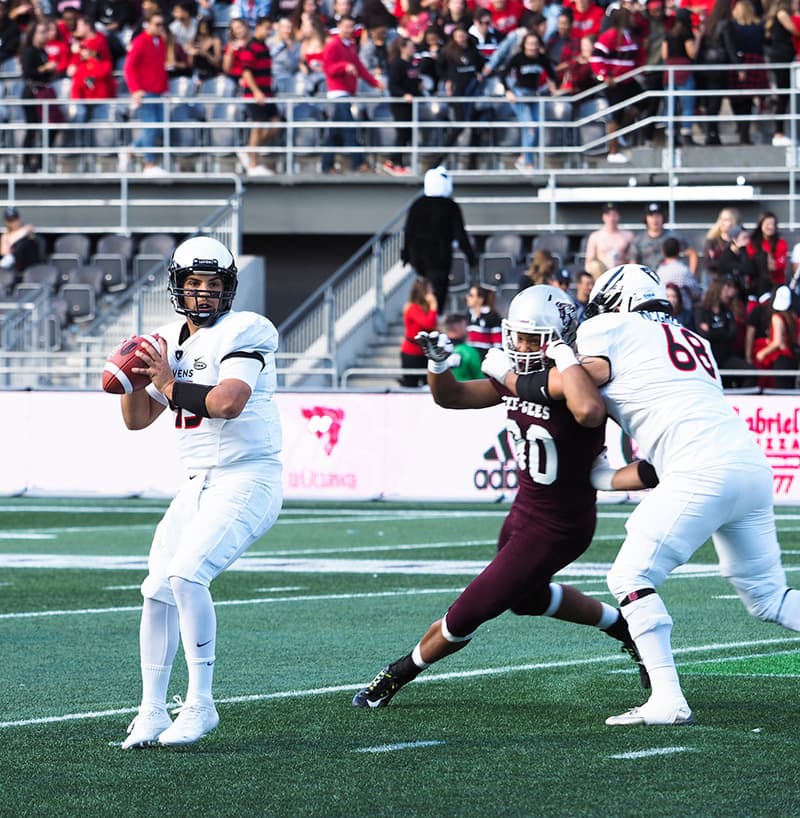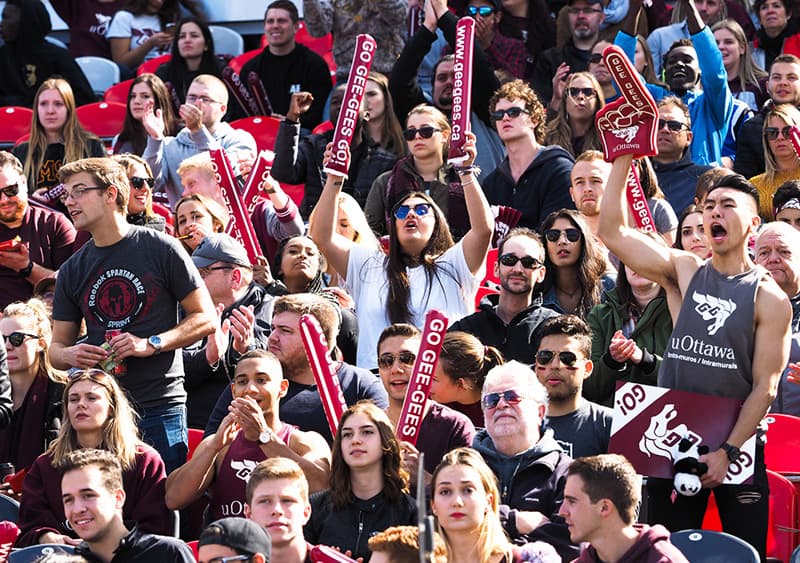 [caption id="attachment_80599" align="aligncenter" width="1000"]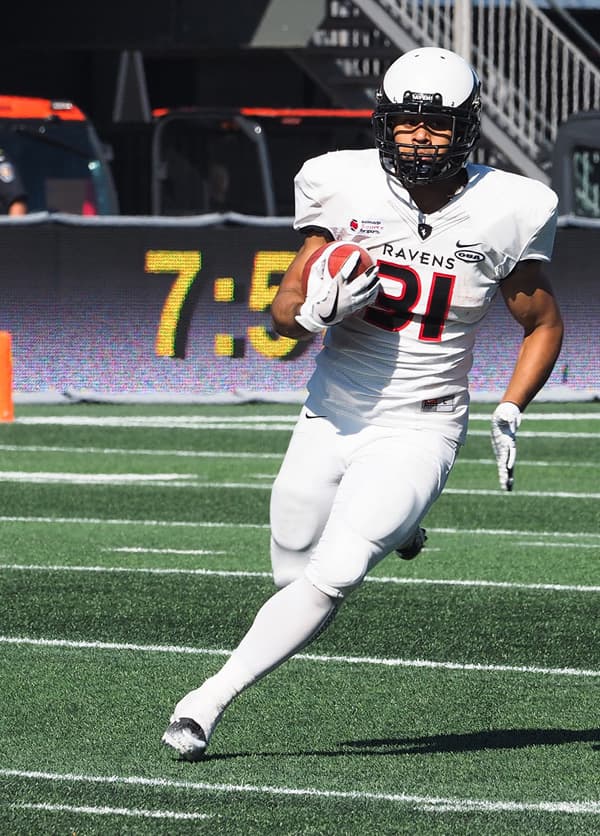 Ravens running back Nathan Carver with the ball.[/caption]