PHOTOS: Governor General David Johnston inspects the Ceremonial Guard
[caption id="attachment_71118" align="aligncenter" width="1000"]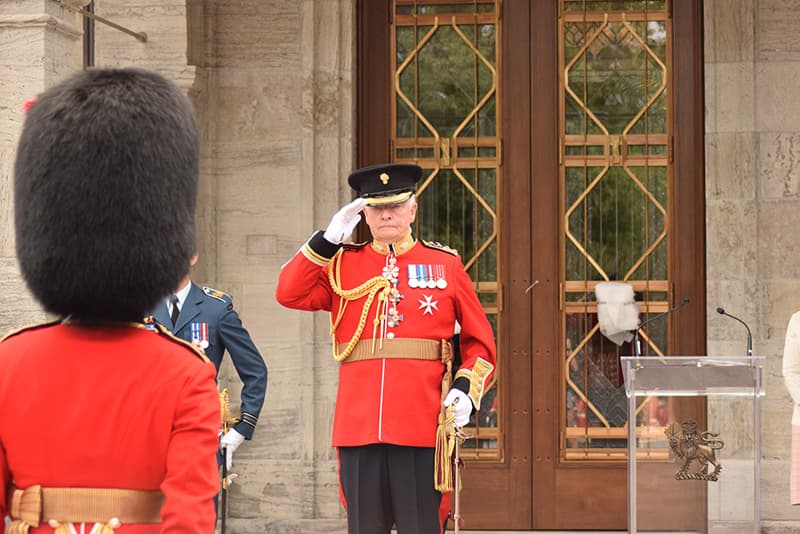 Governor General David Johnston salutes during the annual inspection of the Ceremonial Guard.[/caption]
Governor General David Johnston donned his red dress uniform and medals Sunday for what will likely be his last inspection of the Ceremonial Guard before his term as viceroy ends in September.
The inspection of the Ceremonial Guard is an annual affair typically scheduled around late June. In addition to duties as the Queen's representative, the Governor General is also commander-in-chief of the Canadian Armed Forces and frequently participates in military events.
Sunday's inspection took place in the newly-renovated forecourt of Rideau Hall which saw a fountain and new tiles installed, as well as new doors for the residence. The new forecourt was unveiled at a ceremony last week.
"For almost seven years, I've had the privilege of being commander-in-chief. It's a role that has meant a lot to me," Johnston said in a speech after the inspection. "I've seen first-hand what you do and how well you do it."
> > > > > > > > [ VIDEO: The Ceremonial Guard marches into position shortly before Governor General David Johnston conducts his annual inspection. Link to story and photos in profile description. ](https://www.instagram.com/p/BVx6uu-lrkl/) > > > > A post shared by OttawaStart.com (@ottstart) on Jun 25, 2017 at 3:51pm PDT > > > >
The Ceremonial Guard posts sentries at Rideau Hall, the National War Memorial and also performs the Changing of the Guard of Parliament Hill. Its members come from several armed forces units and many have served overseas in conflicts as well as domestically in emergency situations.
"Throughout the summer, you will be here at Rideau Hall and on Parliament Hill, delighting Canadians and visitors from around the world," Johnston said. "You capture our imaginations with pageantry and colour. Not to mention those really cool hats!"
The event marked the start of summer activities at Rideau Hall, including daily tours and an hourly Changing of the Guard which is expected to begin in the coming weeks.
Johnston also hosted the season's first edition of storytime, a reading activity that happens every Friday and Saturday from June 30 to August 26. He along with Julie Olsen, a member of the Ceremonial Guard band, read children's books to some families that gathered in a clearing near the residence – a good spot too, he suggested, for picnics during the summer. _ Photos by Devyn Barrie/OttawaStart.com _ [caption id="attachment_71117" align="aligncenter" width="1000"]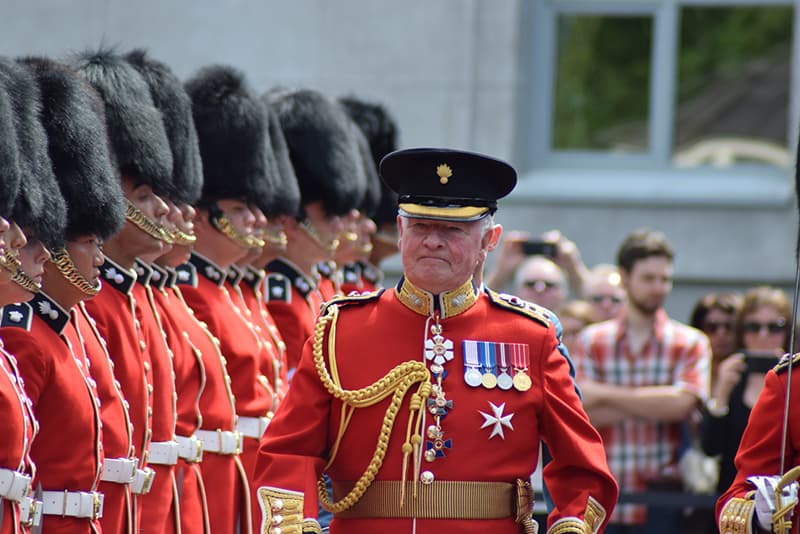 Johnston proceeds down a line of guards.[/caption]
[caption id="attachment_71110" align="aligncenter" width="1000"]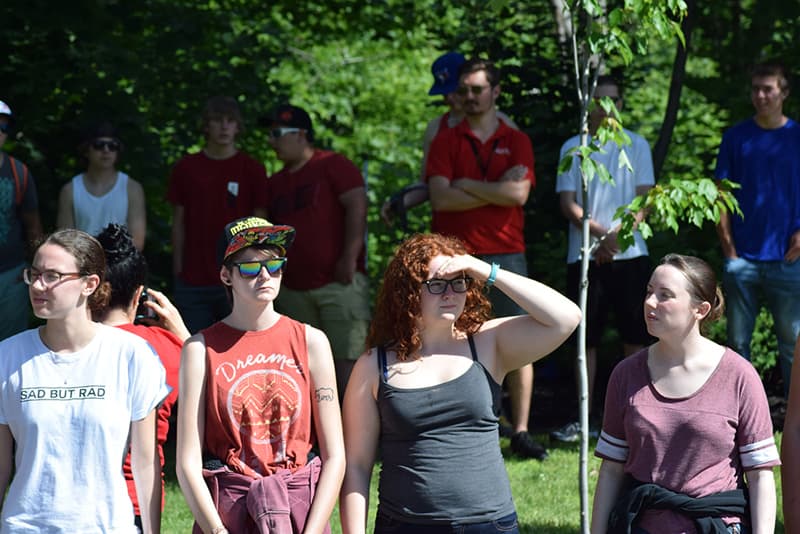 Members of the public look on shortly before the inspection begins.[/caption]
[caption id="attachment_71108" align="aligncenter" width="1000"]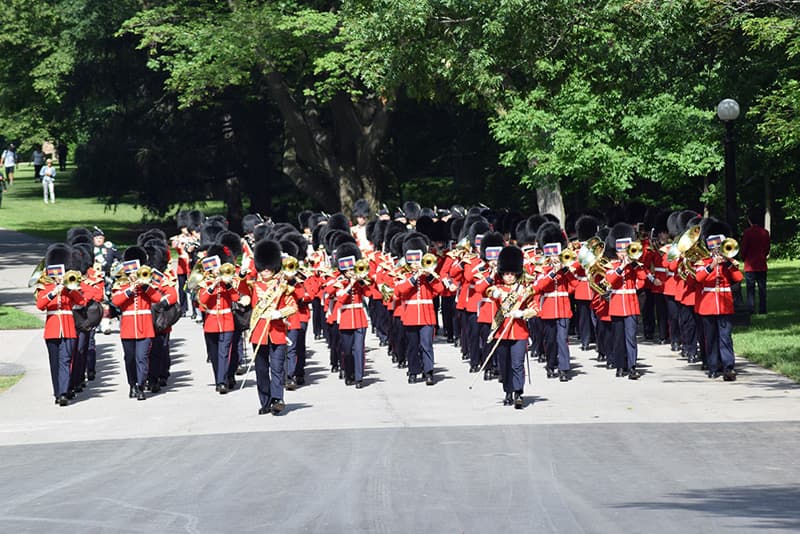 The Ceremonial Guards band marches down the forecourt of Rideau Hall at the beginning of the ceremony.[/caption]
[caption id="attachment_71106" align="aligncenter" width="1000"]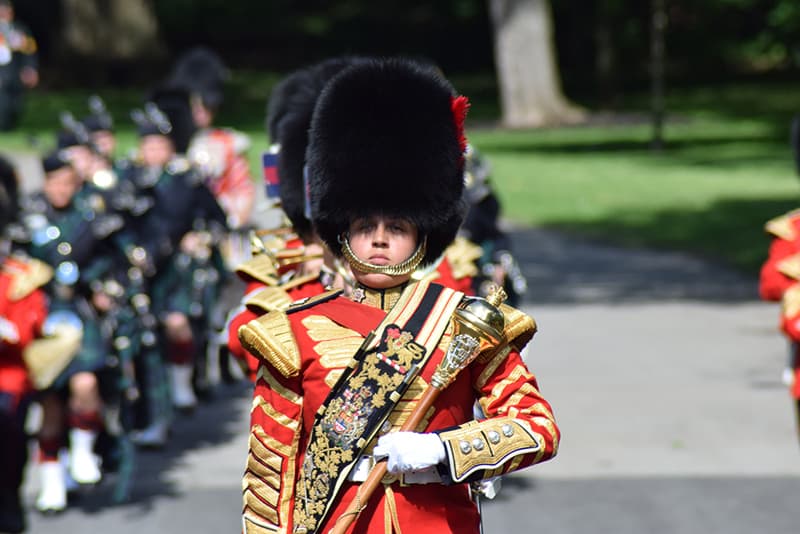 A soldier marches.[/caption]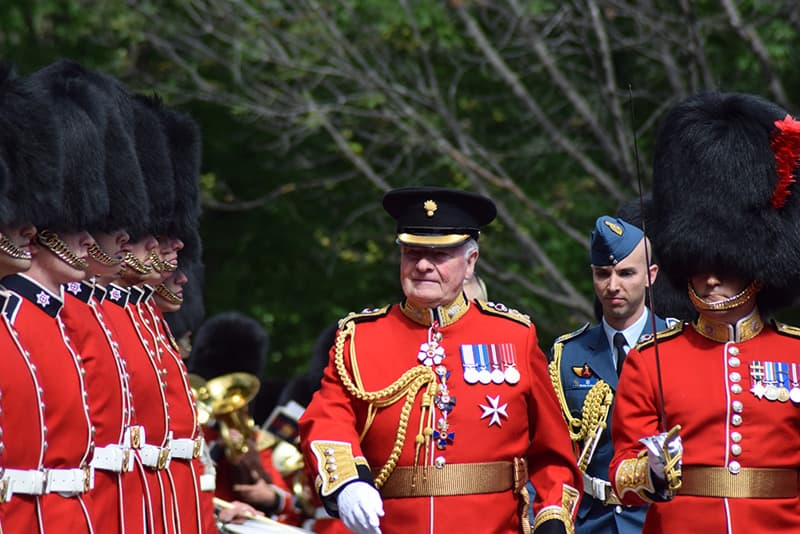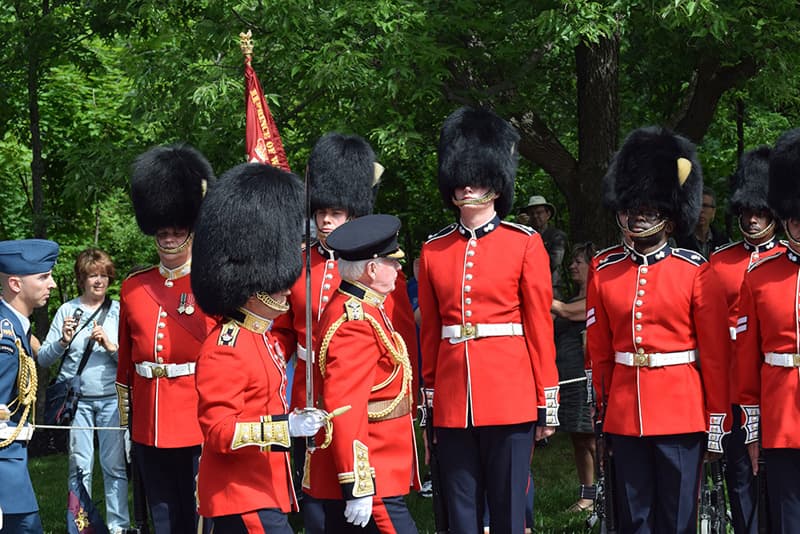 [caption id="attachment_71112" align="aligncenter" width="1000"]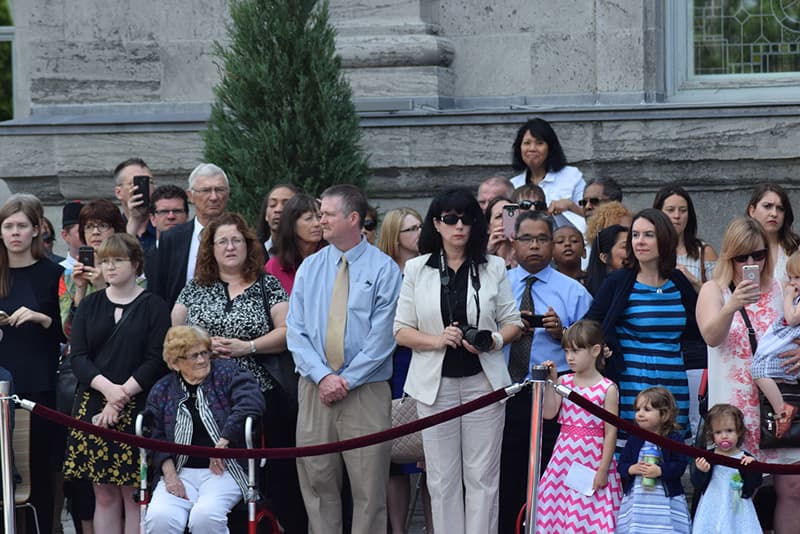 Friends and family members of soldiers in the Ceremonial Guard were special guests during the inspection.[/caption]
[caption id="attachment_71109" align="aligncenter" width="1000"]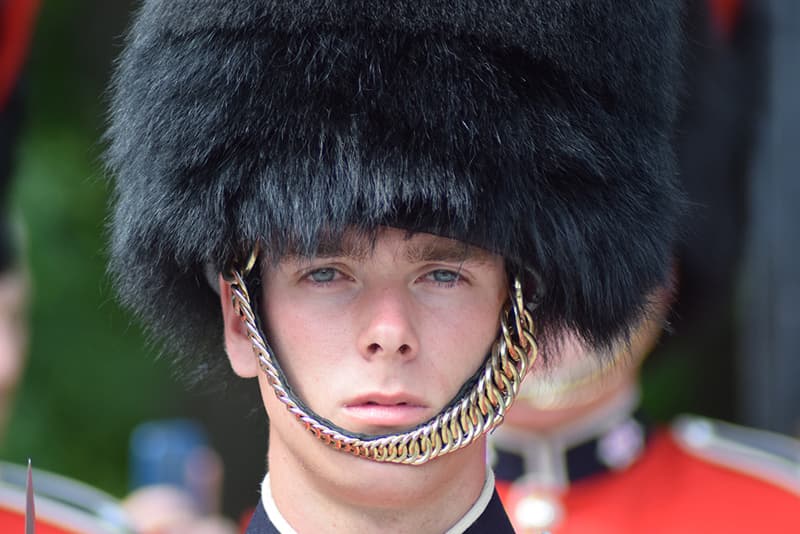 A soldier looks on as the inspection wraps up.[/caption]
[caption id="attachment_71107" align="aligncenter" width="1000"]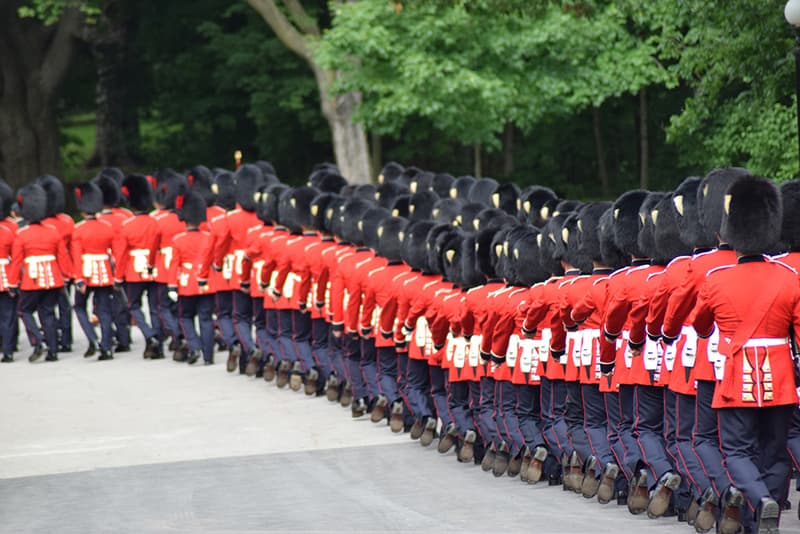 The Ceremonial Guard marches away after the end of the inspection.[/caption]
[caption id="attachment_71103" align="aligncenter" width="1000"]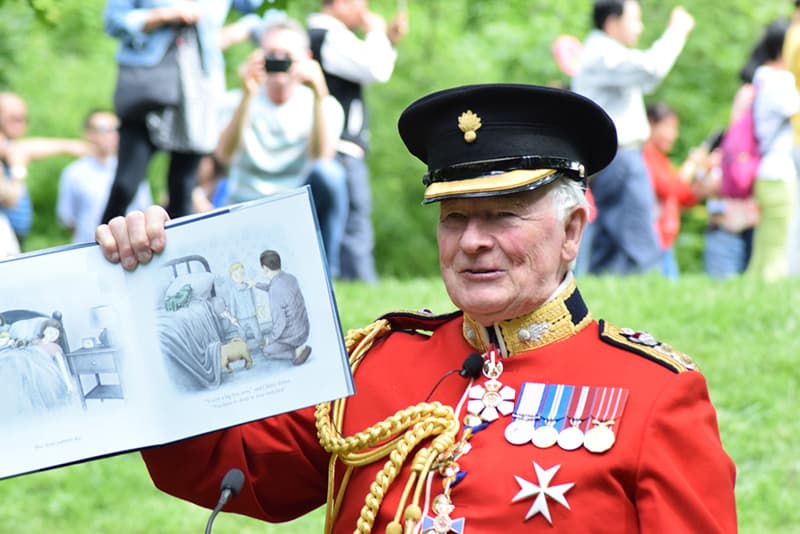 Johnston hosts the first edition of storytime by reading a children's book by Canadian astronaut Chris Hadfield.[/caption]
[caption id="attachment_71105" align="aligncenter" width="1000"]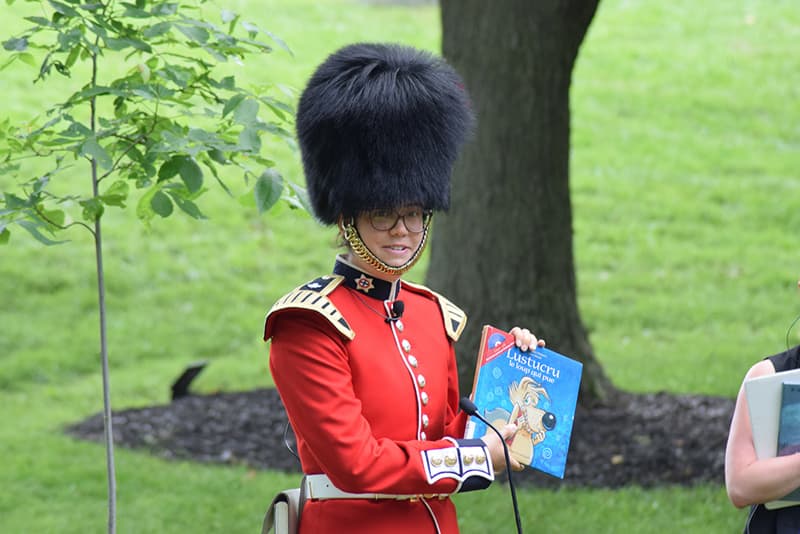 Julie Olsen, a member of the Ceremonial Guard band, reads a French children's book in the first edition of storytime.[/caption]