PHOTOS: GG says goodbye with ceremonial cornerstone, tree planting
Gov. Gen. David Johnston and Sharon Johnston wrapped up their seven-year mandate on Thursday with a slew of official activities.
The Johnstons began the day by laying a cornerstone at the new visitor centre on Parliament Hill, to "underline the importance of public education about our national institutions and to mark the construction of the first new building on Parliament Hill in over a century," said a news release from Rideau Hall.
They then attended a farewell reception on the Hill before going to Rideau Hall to shovel dirt on a ceremonial white pine tree planted in their honour. There are over 10,000 trees on the 79-acre estate, many of which were also planted by visiting dignitaries or former governors general.
Julie Payette, the governor general-designate, will be sworn in on Oct. 2 at 10:55 a.m. in the Senate Chamber on Parliament Hill.
[caption id="attachment_80572" align="aligncenter" width="1000"]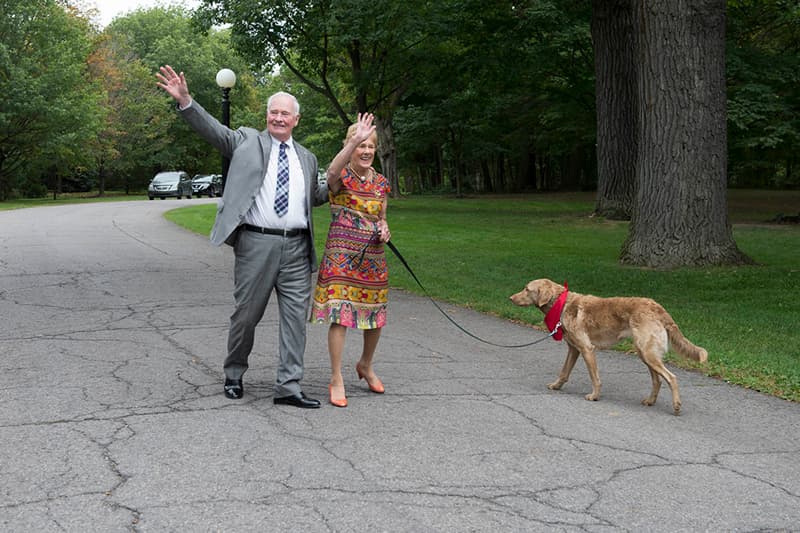 Gov. Gen. David Johnston and his wife, Sharon, walk their dog, Rosie, after planting a ceremonial tree at Rideau Hall. (MCpl Vincent Carbonneau, Rideau Hall. © OSGG, 2017)[/caption]
[caption id="attachment_80570" align="aligncenter" width="1000"]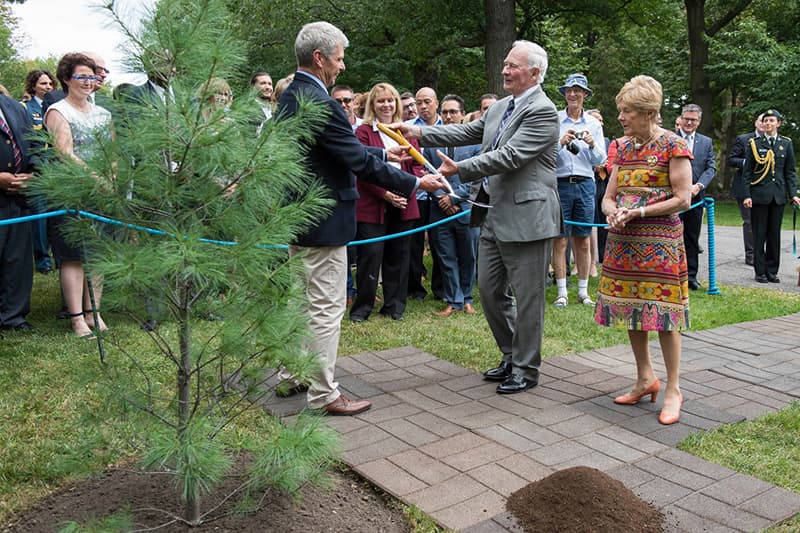 Johnston accepts a shovel to use for the planting. (MCpl Vincent Carbonneau, Rideau Hall. © OSGG, 2017)[/caption]
[caption id="attachment_80571" align="aligncenter" width="1000"]
(MCpl Vincent Carbonneau, Rideau Hall. © OSGG, 2017)[/caption]
[caption id="attachment_80573" align="aligncenter" width="1000"]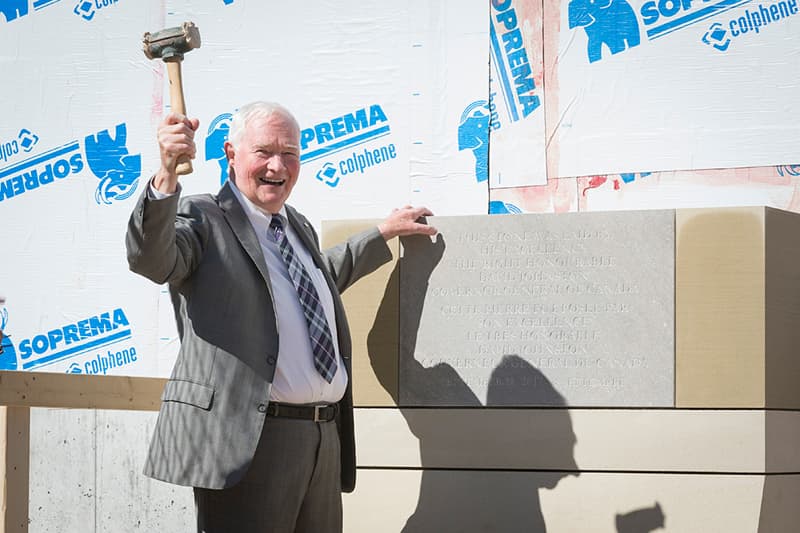 Johnston lays a cornerstone on Parliament Hill to mark construction of the first new Parliament building in over a century. (Sgt Johanie Maheu, Rideau Hall © OSGG, 2017)[/caption]
[caption id="attachment_80574" align="aligncenter" width="1000"]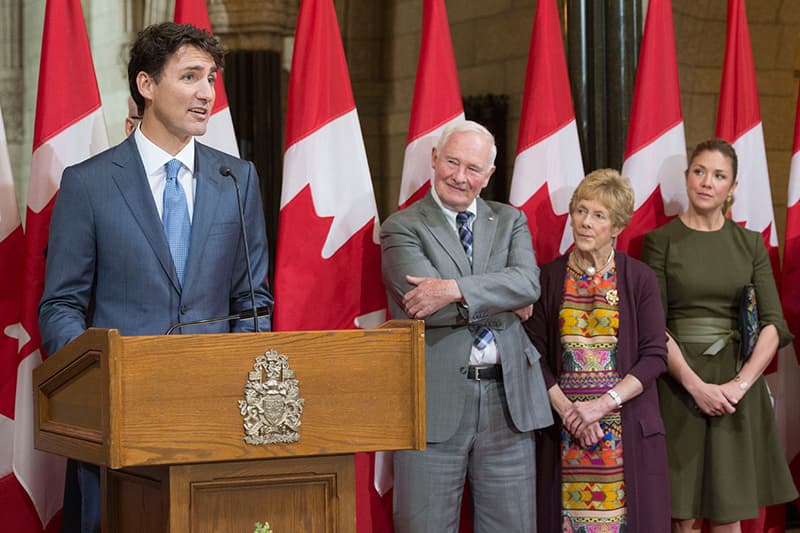 Prime Minister Justin Trudeau gives a speech during a farewell ceremony to the viceregal couple on Parliament Hill. (Sgt Johanie Maheu, Rideau Hall © OSGG, 2017)[/caption] ** More GG-related coverage: **
 * 
[
 PHOTOS: Johnston wraps up term with final Rideau Hall event
](http://ottawastart.com/johnston-closes-off-7-years-as-gg-with-final-rideau-hall-event/)

 * 
[
 'A beautiful place': An afternoon at Rideau Hall
](http://ottawastart.com/a-beautiful-place-an-afternoon-at-rideau-hall/)

 * 
[
 PHOTOS: Governor General David Johnston inspects the Ceremonial Guard
](http://ottawastart.com/photos-governor-general-david-johnston-inspects-the-ceremonial-guard/)

 * 
[
 At Rideau Hall, a celebration of achievement
](http://ottawastart.com/gg-innovation-awards/)