Photos from the Redblacks 2019 season home opener
The Redblacks take the field at TD Place for their 2019 home opener against the Saskatchewan Roughriders. (All photos by Howard Whiting/Lightchasers.ca)
The Ottawa Redblacks won their home opener game against the Saskatchewan Roughriders Thursday night with a final score of 44-41.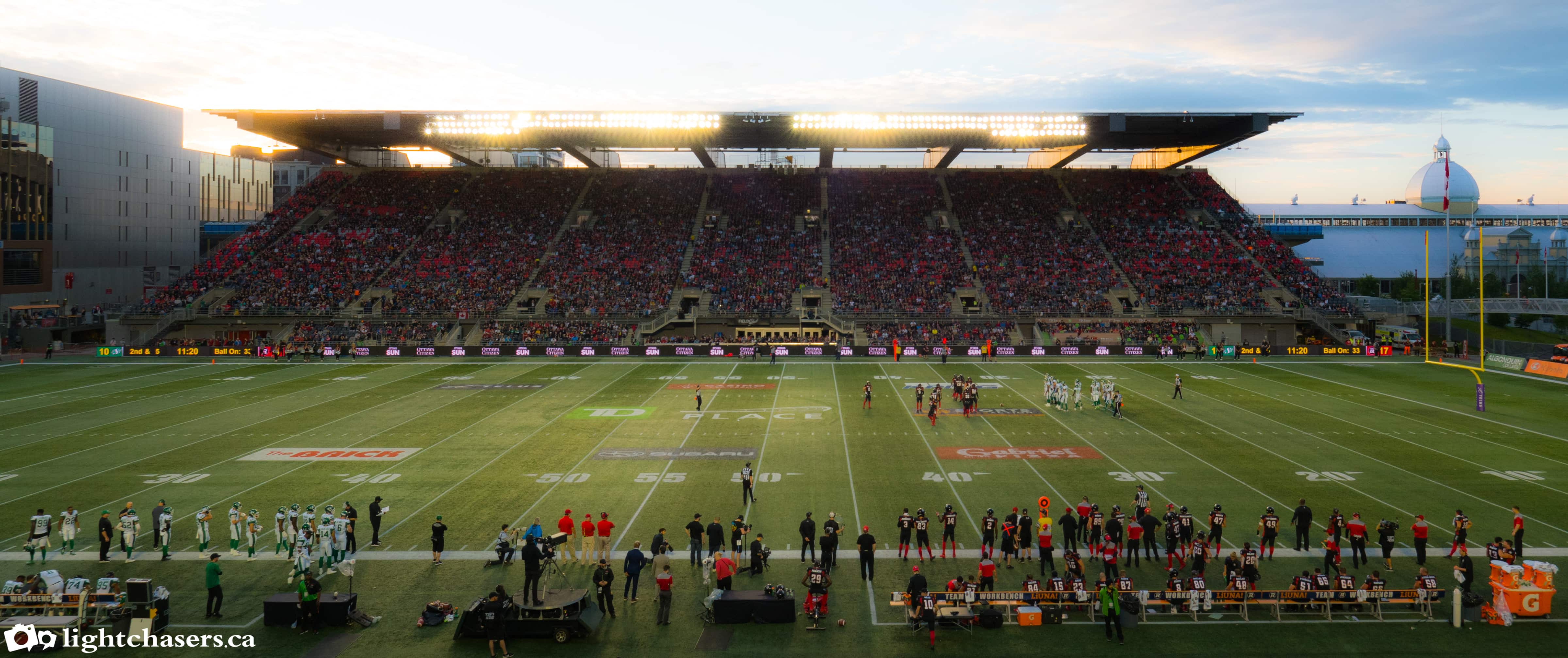 The game brought a big audience to TD Place. Kickoff was at 7:30 p.m.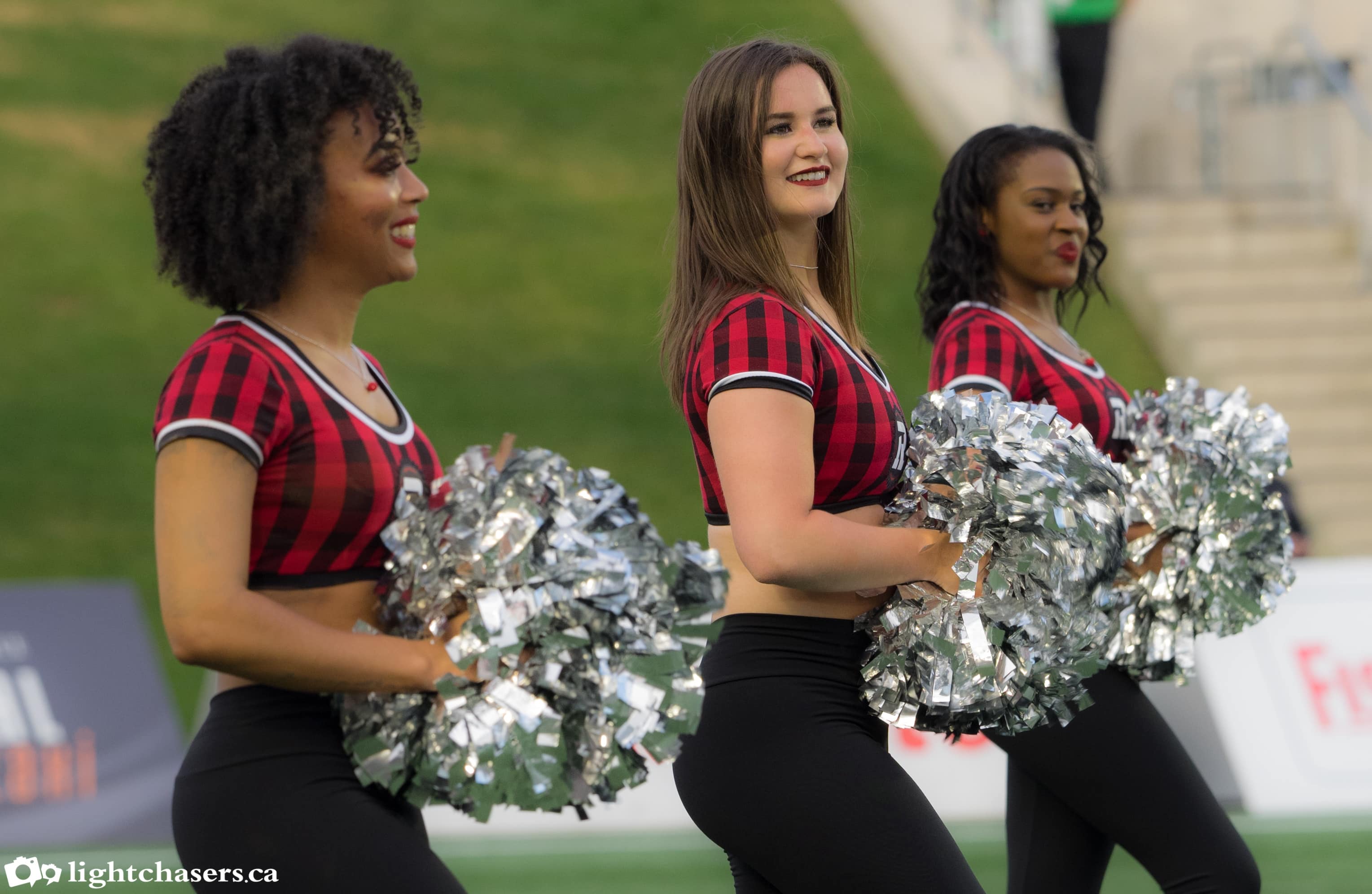 Members of the Ottawa Redblacks cheerleading team.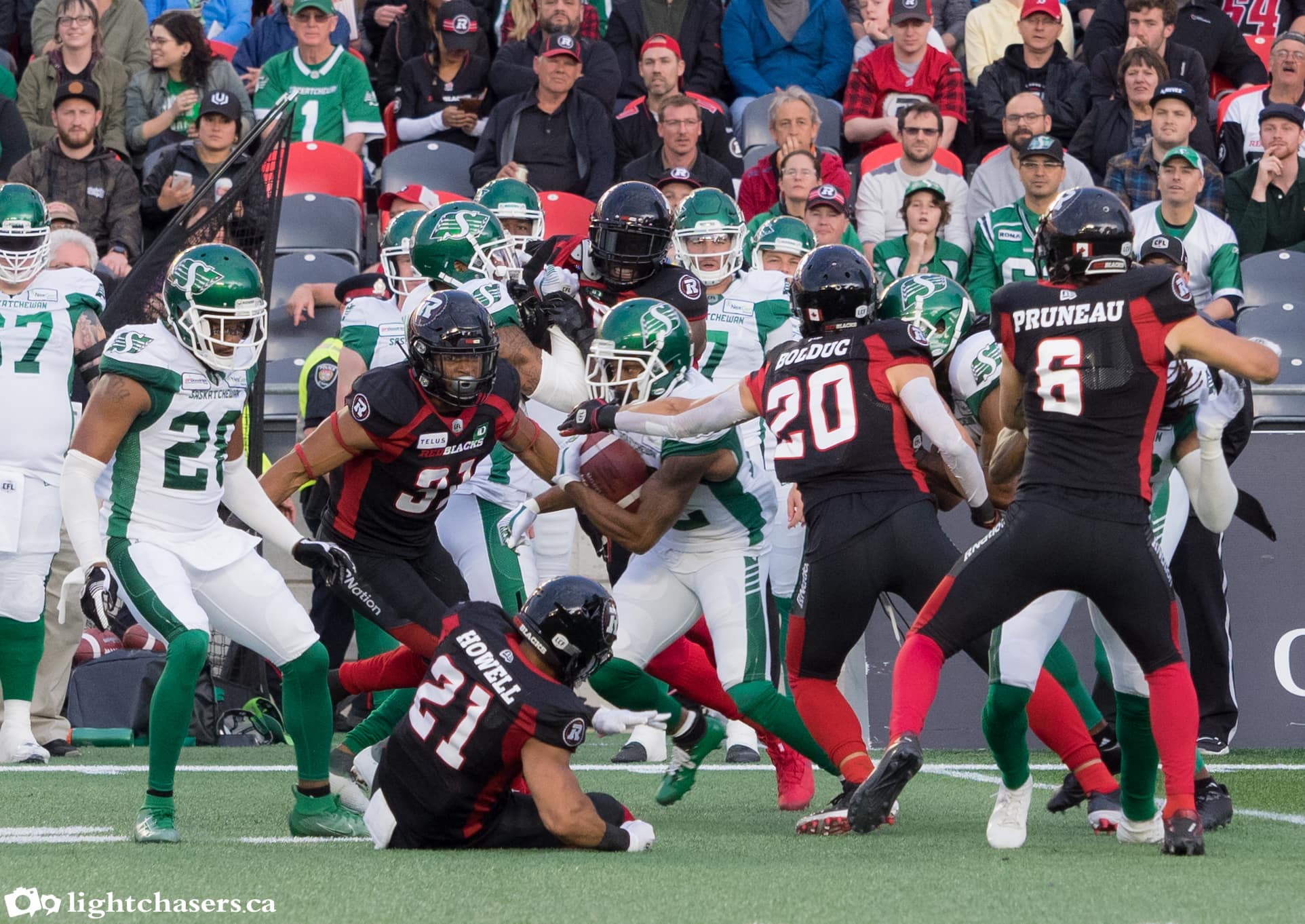 Players from the Redblacks and Roughriders tussle as Justin Howell, Redblacks lineman, falls to the ground.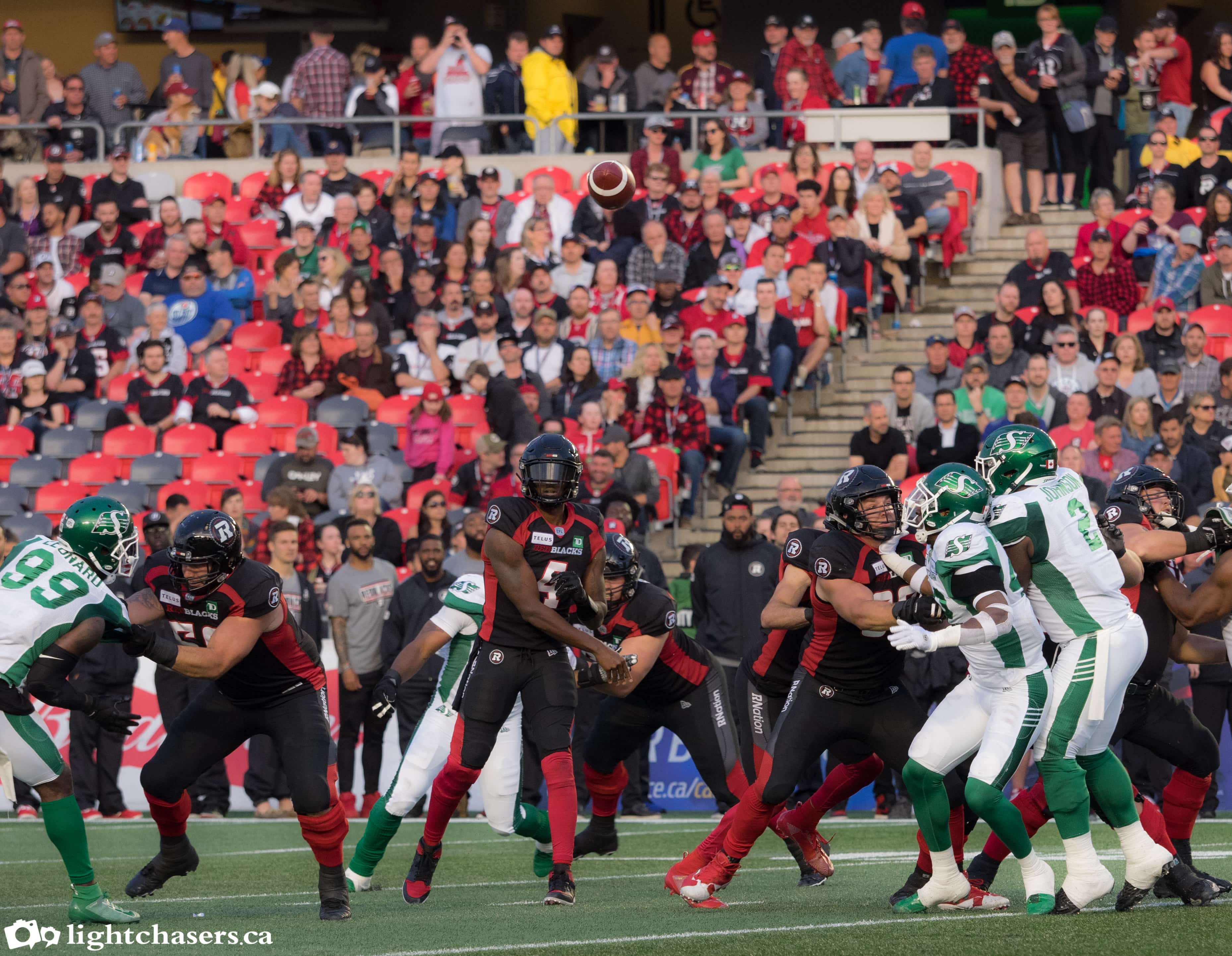 Redblacks quarterback Dominique Davis passes the ball across the field.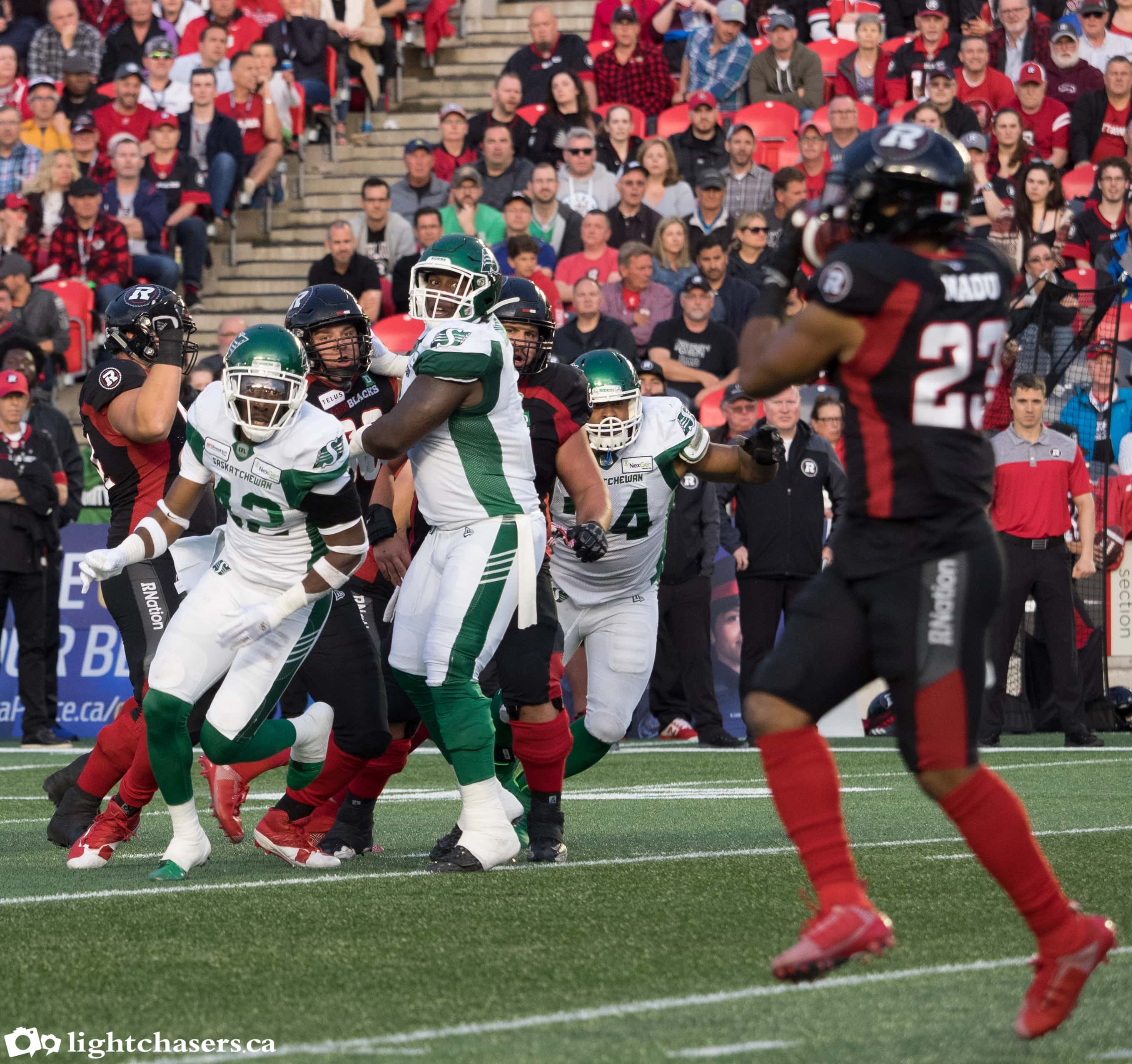 Redblacks running back Mossis Madu Jr. catches a pass.
Photos by Howard Whiting, Lightchasers Photography.__