PHOTOS: Changing of the Guard on Parliament Hill
The Ottawa summer pastime, the Changing of the Guard, occurs every day at 10 a.m. on Parliament Hill from early July until late August.
The old guard marches onto the lawn to be relieved of duty by the new guard, which enters via Wellington Street after marching from the Cartier Square Drill Hall near City Hall.
Members of the Ceremonial Guard come from units across the Canadian Armed Forces and many members have served in conflict or domestic emergencies. Although they come from different units, they wear the uniform of either the Governor General's Foot Guards or the Canadian Grenadier Guards.
---
** Related: PHOTOS: Governor General inspects the Ceremonial Guard **
---
The Relief of Sentries is a similar ceremony that the guard performs at Rideau Hall. Led by a piper, guards march to their posts at the Sussex Drive gate hourly from 9 a.m. to 5 p.m. until late August.
Sentries are also posted at the National War Memorial.
This year, the Changing of the Guard runs until Aug. 26. _ Photos by Devyn Barrie/OttawaStart.com _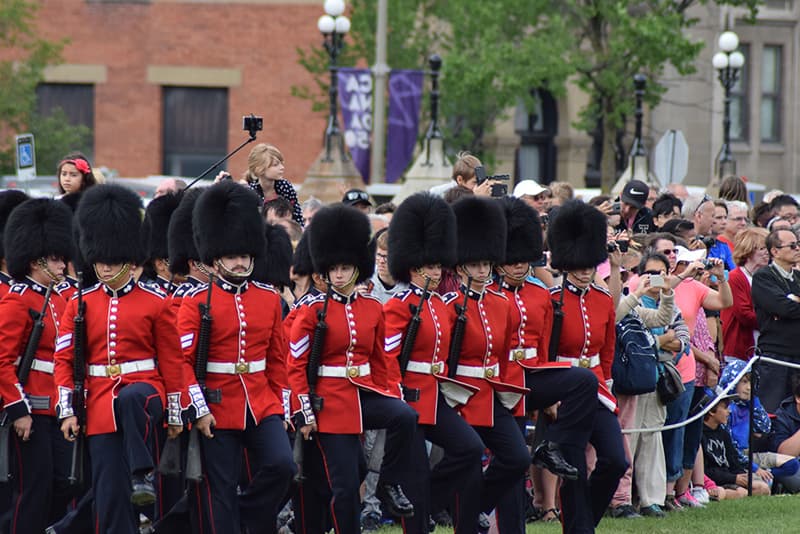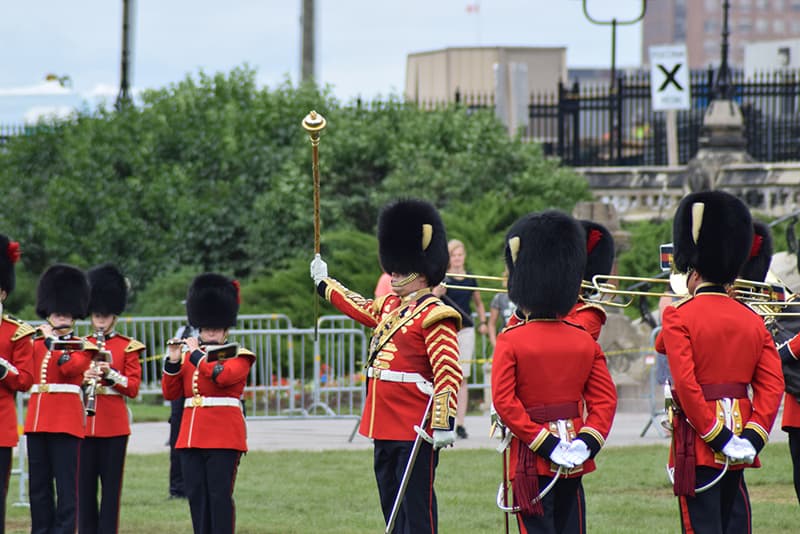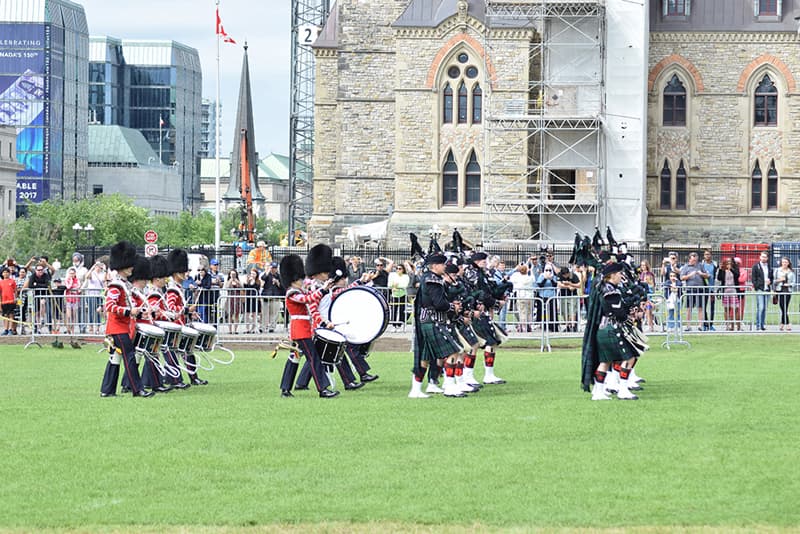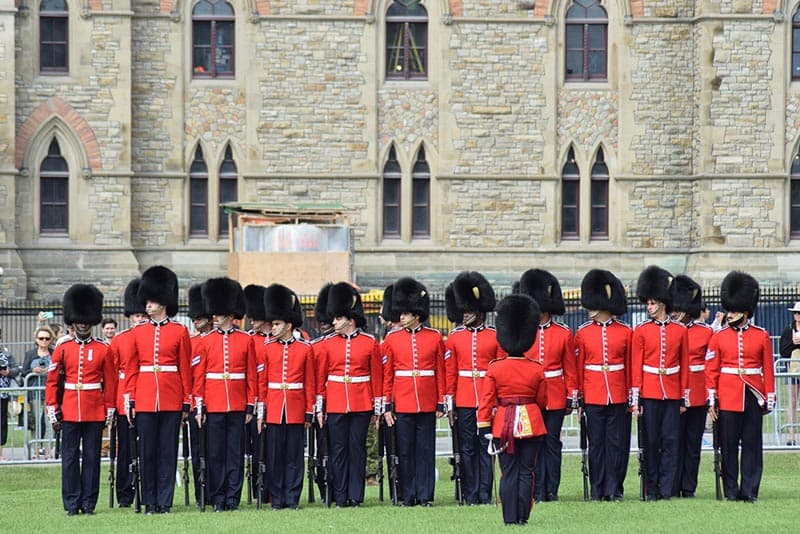 [caption id="attachment_73068" align="aligncenter" width="1000"]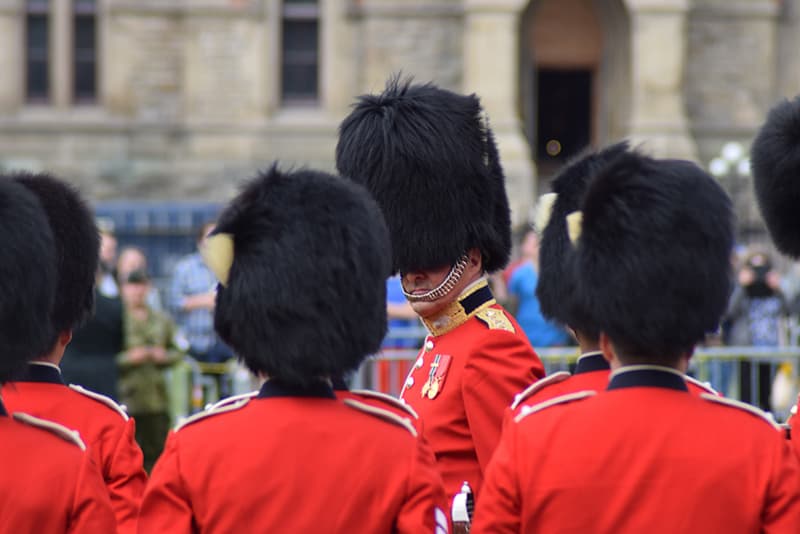 Inspecting the uniforms.[/caption]
[caption id="attachment_73069" align="aligncenter" width="1000"]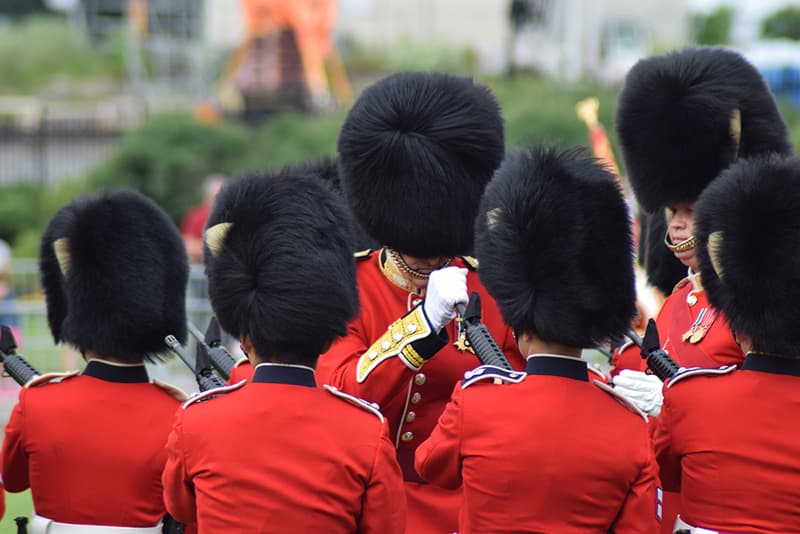 Inspecting the rifles.[/caption]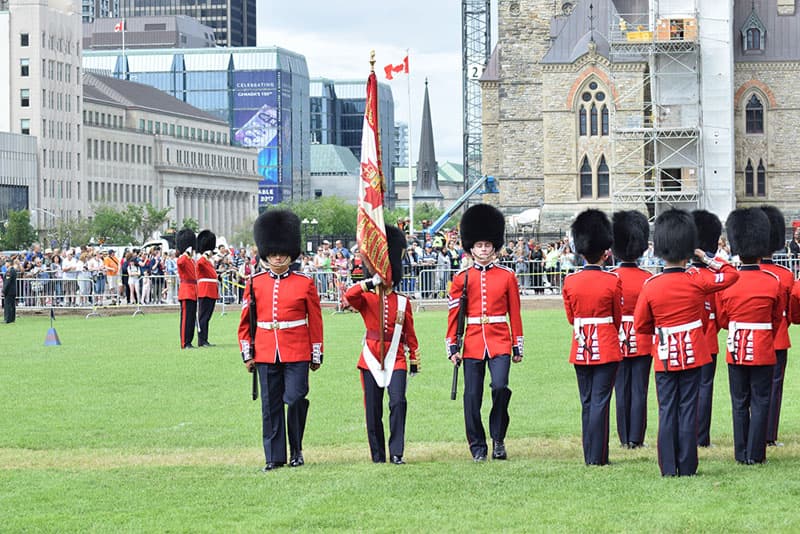 [caption id="attachment_73071" align="aligncenter" width="1000"]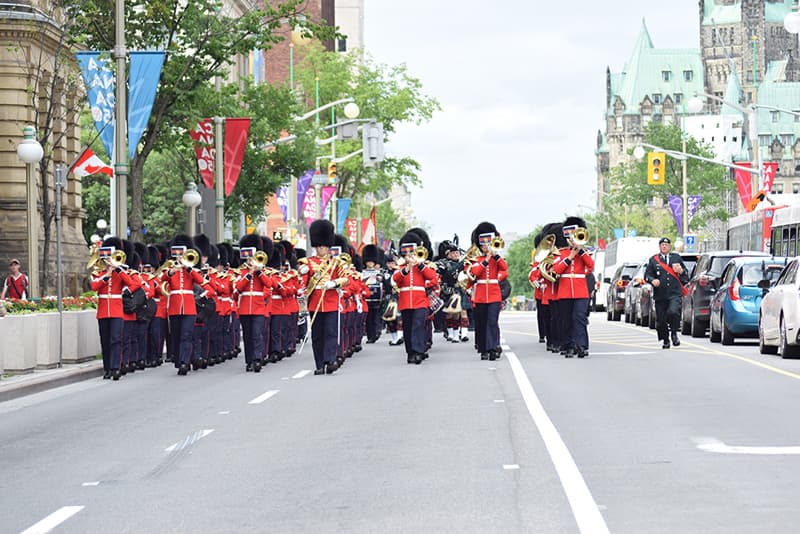 The old guard marches down Wellington Street towards the Cartier Square Drill Hall.[/caption]