OUT COLD: Kanata teen looks back on overdoses that almost cost him his life
[caption id="attachment_66818" align="aligncenter" width="720"]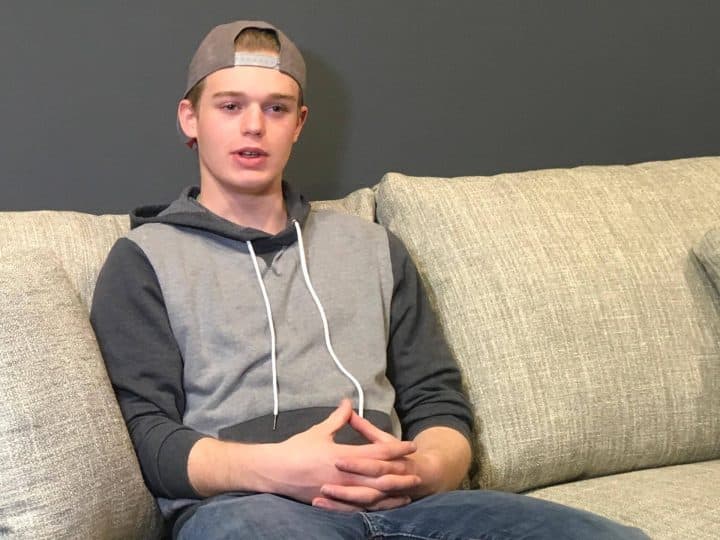 From a Bayshore area crackhouse to overdosing in a Kanata garage, to getting clean in a detox centre, Aiden, 17, recounts his close calls as a drug user. (Charlie Senack/OttawaStart.com)[/caption] _ Charlie Senack – Special to OttawaStart.com. _ To escape the reality of an abusive father, Aiden started using drugs.
If the stress of high school isn't enough for a teenager, it is even worse when you don't have a supportive home life. That was the case for Aiden, a 17-year-old from Kanata.
"My home life was really bad," he said. "My dad is ex-military and he would just bug me all the time and just make me do a bunch of stuff his way so after school I would just go home and smoke pot."
To avoid being connected to his father, Aiden requested we do not publish his surname.
Aiden started using drugs in Grade 7. The situation continued to progress until it was too late. On top of that, drinking also became an issue, making the situation even worse.
"I started (drugs) back in Grade 7 and 8," he said. "In Grade 9 and 10, I started getting into the harder stuff and drinking everyday.
"It started being a way to get away from my life because my parents were always fighting," he said.
Following this Aiden ran away from home and lived in a trap house (also called a crack house) near Bayshore where he, alongside other members, would do drugs all day.
"I ran away from home and lived in a trap house for a year and literally just doing hard drugs like molly (MDMA), coke, and stuff like that."
In the summer of 2016, Aiden was introduced to Fentanyl, a type of opioid drug that can be deadly. Fentanyl, often laced with Percocet pills, invaded Kanata in August of 2016.
Three teens, including 14-year-old Chloe Kotval and 18-year-old Teslin Russell, have had fatal overdoses
In total, Aiden has overdosed seven times, including last New Year's Eve in another family's garage
The owner of the house, Kanata businessman Sean O'Leary, arrived just in time to perform CPR, which kept him alive until paramedics could respond. O'Leary, whose own daughter also struggled with drug addiction, later went on to form a support group for parents of teens struggling with a drug addiction.
"I want people to start talking… We're just the tip of the iceberg," O'Leary told _ OttawaStart.com _ in February after he first spoke out about teen drug use in the community.
Aiden does not remember much from that night he almost died.
"My last memory is popping all those pills and just doing a bunch of it and then getting into someone's car and then it's all black from there," said Aiden.
Aiden continued using drugs a few days after that incident and ended up overdosing two more times. He finally got clean after going to the Ottawa Withdrawal Management Centre on Montreal Road – which Aiden says saved his life.
"It's awesome," he said. "You have a place to sleep, three meals a day as well as really good programs there that teach you how to adapt."
"Three months of your whole life is no time at all and helps out a lot," adds Aiden.
Aiden says if he did not go there he would have wanted to go to the Dave Smith Youth Treatment Centre which is at capacity and currently has a 60-day waiting list. The centre wants to expand and is trying to raise $3 million to fund the $7.8 million project, which would add six new beds from the current 24.
[caption id="attachment_66819" align="aligncenter" width="720"]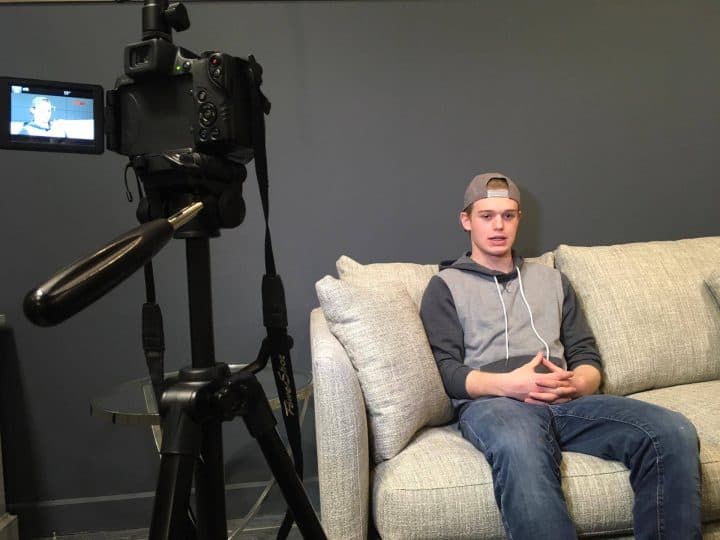 After seven overdoses, Aiden knew he had to get clean. (Charlie Senack/OttawaStart.com)[/caption]
The Fentanyl crisis continues, with 15 life-threatening or possible life-threatening overdoses over a 72 hour period last week and in total 28 suspected overdoses in a week, according to Ottawa Public Health.
Relapsing is extremely high for fentanyl users. Aiden however feels his risk of relapsing is low because he is now keeping himself busy.
"I have two jobs, work all the time, do recreational activities because keeping yourself busy will keep your mind off of it," he said. "I feel it's important to keep myself busy."
Aiden said staying away from friends who are using also helps.
"Especially when you first start trying to get clean I think you should stay away from friends who are still using because it's definitely a temptation."
"You want to stop but if it's around you you'll want to get it. Your brain will try to trick you." _ Charlie Senack is an Ottawa freelance journalist covering the Fentanyl crisis. His reports are regularly seen on his YouTube channel . _