UPDATED: OttawaStart's weekly event roundup: September 12-18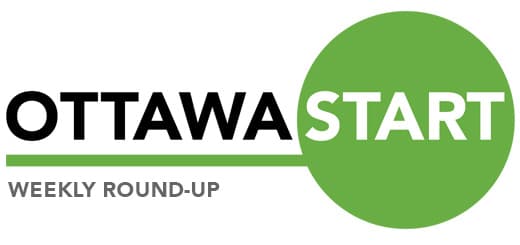 _ Our crowdsourced list of the best events in Ottawa this week. _ _ You can find even more events on our Ottawa Event Calendar . Check back here, as the list is updated throughout the week. _
Top events:
** September 15-18: CityFolk ** CityFolk 2016 Features Vance Joy, James Bay, Bryson Tiller, Joey Bada$$, Dropkick Murphys, X Ambassadors, Dean Brody, Lake Street Dive, The New Pornographers, Basia Bulat, Dan Mangan and many more! ** September 16-17: CityFolk's Marvest ** Inspired by the city-wide explosion of music during Austin's SXSW Festival, the sights and sounds of _ Marvest _ will spill out of more than a dozen venues along Bank Street. Throughout the event, approximately 50 local acts will play a series of free music concerts in bars, restaurants and storefronts along Bank Street, allowing the 'party' to carry on into the night. ** NEW: September 16-18: Orleans Ribfest **
5 Ribbers from Canada and the US
 * 



 
  New Corn Roast
 




 * 



 
  Slowed Cooks Ribs, BBQ Chicken and Pulled Pork
 




 * 



 
  Corn Shucking, Pulled Pork and Corn Eating Contest
 




 * 



 
  Craft Beer Gardens
 




 * 



 
  Foodie Vendors, Desserts and Much more for Everyone
 




 * 



 
  FREE Parking
 




 * 



 
  FREE Contests and Promotions

Editor's picks:
** September 16: IFCO PRESENTS: ORIGIN 8 ** ORIGIN 8 is IFCO's exciting screening and artists' talk special presentation. It features 8 NEW Super 8mm short films produced by 8 film artists from across Canada.
A symbolic farce of the human condition, which asks the question…What is this all for anyway? is poetically and bravely tackled in _ Isolamento _ ; a meta-film, a chaotic assemblage of image fragments, composed of re-photographed and extensively manipulated images derived from a damaged roll of film that was nearly un-projectable, is beautifully treated in the film _ Membrana Mortis _ _ . _ From experimental narratives, to exciting experimental films which both investigate and illuminate the tactile and thrilling nature of emulsion film, _ ORIGIN 8 _ will reveal the true experience of working with Super 8mm film, while providing the audience with a unique film viewing experience! ** NEW: September 17: Tastes of Wellington West ** "Tastes" is a one day celebration of everything wonderful that happens along Wellington West, in Hintonburg and Wellington Village! This event is a fun way to say thanks to the residents who live around the area, and an opportunity to highlight the best of the best from the last year – We invite the City and others to have a taste of the neighbourhood. ** September 17: Gold on the Hill ** Gold on the Hill calls for a national ** ** strategy in the treatment of childhood cancers and support for their families. The event gathers national organizations, advocates, politicians and families from across Canada united in raising awareness for research and funding for the treatment of Childhood Cancer. ** September 17-18: 20th annual North Gower/Kars Discovery Tour ** Put the weekend of September 17 and 18 on your calendar and discover the wonders and wares of the North Gower/Kars Discovery Tour. This year the tour has more than 30 participants at 14 stops all within an 8 km radius of North Gower, just 30 minutes southwest of downtown Ottawa.  Hours are 10 to 5 and admission is free. ** September 17-18: ** ** Bonsai Art Exhibition ** Dozens of species of trees, some can be 100 years old, will be on display. Come and see the most beautiful bonsai compositions in the Ottawa-Gatineau area.
The art of 'Bon-sai' involves using special techniques to grow dwarf trees in containers.
Techniques used to display the most interesting characteristics of a tree, mimicking nature, in a miniature form will be demonstrated by senior Members of the Bonsai Society. ** September 18: A Walk on the Wild Side with Michael Runtz ** Michael Runtz has a real talent for making nature more accessible to just about anyone, from the avid naturalist to the person who can't tell a groundhog from a badger.  Michael's dynamic, story-telling style, laced with humour, can turn a simple walk in the woods into an amazing adventure in the wild.  His enthusiastic style has won him numerous teaching awards and record enrolments at Carleton University where he teaches Natural History.  He has published 11 books, adorned with the stunning photographs from his adventures.
Planning an event? Post it for free on our event calendar.