OttawaStart's weekly event roundup Dec. 5-11
_ Our crowdsourced list of the best events in Ottawa this week! _ _ You can find even more events on our Ottawa Event Calendar . Check back here, as the list is updated throughout the week. _
Top events
** Dec. 8-9 - Elvis: A Christmas Special with Pete Paquette ** Come celebrate the holiday season with Elvis A Christmas Special featuring Pete Paquette with the Rockin' Royals Showband and the amazing Tonettes.
Hear songs such as, Winter Wonderland, White Christmas, Here Comes Santa Claus, and many more of your favourites.
We will have a Blue Christmas without you. ** Dec. 10 - Book launch of "Chaudière Falls" by David Mulholland ** On Saturday, Dec. 10, 2016,  Ottawa author David Mulholland will launch Chaudière Falls, his third novel of dramatized history, from 1 p. m. to 5 p.m. in the Colonel By Room at Ottawa City Hall. A percentage of sales will be donated to the Bytown Museum. All are welcome. Light refreshments will be served. ** Dec. 11 - FanFair – free Christmas concert at NAC ** As a heartfelt thank you to its community, and in tribute to the faithful support of its public, the National Arts Centre Orchestra Players' Association is pleased to announce the presentation of _ FanFair, _ an annual free concert that benefits the ** Snowsuit Fund ** and the ** Ottawa Food Bank ** . ** _ (Plus say hi if you see our photographer!) _ **
Editor's picks
** Dec. 9-10 - Coro Vivo Ottawa – Feel the Spirit ** Join Coro Vivo Ottawa in a festive celebration of spirit featuring the work of John Rutter in an arrangement of African-American spiritual music centred on seven spirituals arranged for choir and mezzo-soprano soloist. 'Feel the Spirit' received its concert première at Carnegie Hall in June 2001. Rutter is one of England's best-known composers and foremost music scholars of the late 20thcentury.
Presented under the skillful baton of Antonio Llaca, each piece is familiar and well-known, but Rutter's interpretation makes them fresh and new. Other seasonal, renowned and favourite spirituals are included in a program to welcome the holiday season. ** Dec. 9-10 - The Nutcracker ** Linda Jamieson Dance Company of Ottawa, in association with the Algonquin Commons Theatre, presents The Nutcracker.
This two act Ballet is not only a classic Christmas story, but is also a favourite amongst Linda Jamieson Dance Company audiences; new and old. Don't miss out on this beloved performance this holiday season.
---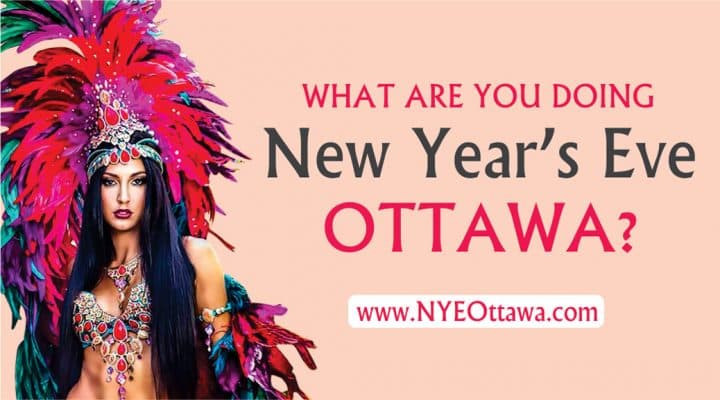 FEATURED: NYEOttawa.com – Island Fever New Year's Eve 2016
Join 700 party-goers at Ottawa's best indoor New Year's Eve Celebration – www.NYEOttawa.com
---
** Dec. 10 - Yule Craft & Psychic Fair ** Fan of H.P. Lovecraft?
Wanna see a new take on Lovecraftian-mythos?
Looking to pick-up autographed copies?
Local horror author, Michel Weatherall , will be there! ** Dec. 10 - Meet the Expert: Andréi Nakov ** A renowned art historian and specialist of the Russian avant-garde, Nakov is the author of several works about Kazimir Malevitch whose work is highlighted in the exhibition.
Talk will be in French with bilingual question period and is included with Gallery admission. ** Until Dec. 11 - Disney's the Little Mermaid on stage ** For the first time in Ottawa, Disney's The Little Mermaid will be presented as a fully-staged production. ** All week - Ottawa's best Christmas light displays (2016) – Parliament Hill, Taffy Lane and much more ** Here's our a list and map of large-scale Christmas light displays in and around Ottawa, including downtown, Parliament Hill, Taffy Lane and many, many more. ** All week - A big list of holiday events in Ottawa (2016) ** Check out the authoritative OttawaStart list of holiday events in the capital!
Planning your own event? Add it here !