OttawaStart's weekly event roundup: August 21-28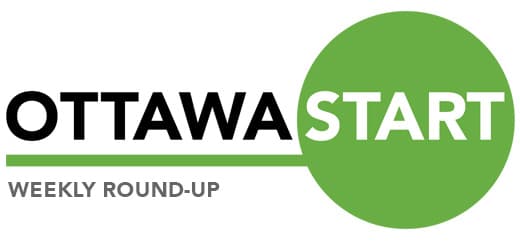 _ Our crowdsourced list of the best events in Ottawa this week. _ _ You can find even more events on our Ottawa Event Calendar . Check back here, as the list is updated throughout the week. _ _ Got an event? Add it here! _ ** *NEW: Erica Wiebe welcoming party in Stittsville ** Check out some photos of this on our sister site StittsvilleCentral.ca! ** August 26: A taste of beer and art ** Studio Sixty Six invites you to an event for art and craft beer lovers alike! We are pleased to announce that we are collaborating with local craft brewery Beyond The Pale and Anthony's Pizza to feature some delicious beer and pizza in our gallery space! ** August 26-28: Ottawa Craft Beer Festival ** Thank you to all who supported both Ottawa and Ontario's craft beer industry in 2015, and enjoyed the craft beers we had to offer. We look forward to seeing you and your friends again this year.
Join us August 26-28, 2016 back at the Aberdeen Pavilion, Lansdowne Park. Another three days to enjoy exceptionally crafted craft beers. ** August 27 - Carp Airport Family Day ** The Carp Airport is holding its annual Family Day every last Saturday of August.  What better way to spend the last Saturday before the kids go back to school than to experience the sensation of flight $$, see remote controlled aircraft (both propeller and jet), vintage aircraft, local general aviation airplane judging, model rocket launches, silent auction, local celebrities and much much more.  Admission is free but we do ask that you consider bringing a non perishable food item for the local food bank.  More info at www.carpairport.ca or call 613-839-5276.  See you there! ** August 21-27: Tennis Canada's Senior National Championships ** Come out and watch some National Level tennis at the OTLBC between August 21-27!
We have a fully licensed Royal Oak with a covered balcony to watch all the matches! For more information on the tournament click here , and keep an eye on the OTLBC website for all updates! ** August 26-28: Palestinian Festival Ottawa ** The Third Annual Palestinian Festival in Ottawa will take place August 26-28 from 11am to 11pm and will offer visitors the chance to experience Palestinian culture, food, music, and provides a variety of children entertainment activities for all ages. It is held at Marion Dewar Park (adjacent to Ottawa City Hall), grounds admission is free. ** August 28: Pokemon GO lure party in Chinatown **