OttawaStart's weekly event roundup: August 14-20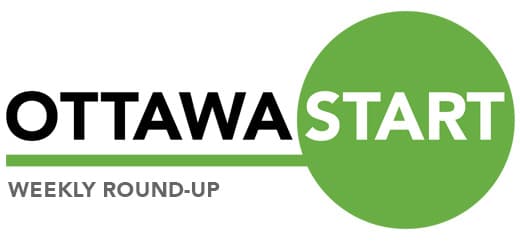 _ Our crowdsourced list of the best events in Ottawa this week. _ _ You can find even more events on our Ottawa Event Calendar . Check back here, as the list is updated throughout the week. _ _ Got an event? Add it here! _ ** August 15-21: Ottawa Capital Pride ** From the August 15th Rainbow Flag-raising at Ottawa City Hall (and our first-ever city-wide workplace challenge) to a poignant Human Rights Vigil on August 17th to the annual Pride Parade on August 21st, Ottawa's LGBTTQ+ community and our allies can pick and choose from daily events that offer a little something for everyone.
"We really have challenged ourselves to find innovative ways to reach out to new audiences and welcome more people to share in what will be a truly moving community celebration," said Joanne Hughes, Festival Producer, Ottawa Capital Pride. ** August 15: Hill 70 99th anniversary commemoration ** ** August 16 - September 4: Art Mix exhibit ** Kathryn Bossy presents her mosaic works, Sharon Collins exhibits her collection of textile artworks, Erika Farkas showcases her acrylic and mixed media paintings, and Alena Liapko exhibits her large watercolours. This show definitely promises to be an interesting mix of different media and styles. ** August 18: Free Pokémon GO party at Museum of Nature ** We just can't get enough of Pokémon GO. Our first two lure parties were so much fun that we're having another one!
Help us identify all the new species taking over our galleries. All ages are invited to come play and add to our pokédex. We have eight pokéstops on our Museum grounds and a gym.
Free: • access to the permanent galleries (Thursdays after 5 p.m.)* • Wi-Fi • charging stations • air conditioning!
Cost: $10.20 / adult; $5.10 / student; Free – children under 5 years of age OR $30.60 / carload – maximum 5 people / vehicle – additional people, ie. 6 or more people / carload – $5.10 / person (no charge for children under 5 years of age); $5.10 / person for walk-ins; No memberships or special passes.
** August 20: Art on the grass 2016 ** The West Carleton Arts Society will be holding Art on the Grass, a summer arts festival at the Carp Fairgrounds, 3790 Carp Rd. Carp, Ontario K0A 1L0 on Saturday August 20, 2016 from 8 am to 3 pm. The festival will include art work and handmade crafts, as well as an open invitation to a casual Plein Air Painting Day in and around the beautiful village of Carp. ** August 21: Vintage motorcycle show ** Come meet the keepers of vintage motorcycles and their prized possessions! You'll learn about different types of motorcycles from different parts of the world and can test your motorcycle knowledge in our family-friendly scavenger hunt!
Cost: $6.15/person, $10.20/pair, $16.35/family