OttawaStart's Weekly Event Round-Up: The Easter long weekend edition
[ ![Elmdale.](/legacy/01317.jpg) ](http://www.flickr.com/photos/lazyartist/6811290598/)
** The Elmdale House Tavern in Hintonburg. ** Photo by [ J. Michel Carriere ](http://www.flickr.com/photos/lazyartist/6811290598/in/pool-1894735@N21/) and shared on the [ OttawaStart Flickr Pool ](http://www.flickr.com/groups/ottawastart/pool/with/6811290598/) .
[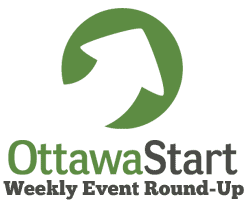 ](http://ottawastart.com/wp-content/uploads/2012/06/weekly-event-roundup250.gif)
** Laura Nicol , aka @311Laura : **
** HISTORY: ** Looking for the Deal of a Century? Head over to the Adam Room at the Chateau Laurier on Thursday, April 5 from 2 - 4 p.m. for your chance at one of 100 rooms available on the eve of the Titanic sinking's 100th anniversary for the wild price of $19.12. More info, and history, here: http://www2.canada.com/story.html?id=6374547
**
**
** Sara-Lynne Levine, Ottawa Capital Region Macaroni Kid : **
** EASTER: ** Come celebrate spring's arrival at the Canada Agriculture Museum this Easter weekend ! After a long winter, the barns have come alive with the arrival of new-born animals. Come welcome the soft little lambs, marvel at the rabbits' silky fur and observe the fluffy newly-hatched chicks from up close. Visitors can help make a variety of Easter breads and taste a delicious sample. What's more, the annual egg hunt is on again – children 6 years-old and younger can participate in the hunt for tots while older children can take on the challenge of hunting for the "signs of spring" throughout. April 6-9, 9:30am-4:00pm
**
**
** Brett Delmage, OttawaJazzScene.ca : **
** JAZZ: ** Two terrific trombonists and one great guitarist return to Cafe Paradiso for "Trombone Summit" . Mark Ferguson, one of Canada's top jazz trombonists will be joined by Tim Bedner on guitar and Peter Turner on trombone. Expect to hear plenty of exciting interplay and harmony over top of Tim's infallible swinging groove. Their first two shows were well-received by audiences so reserve early! $3 entertainment fee; $5 for non-diners.
** Andrew King , artist: **
** SLOT CAR RACING: ** The popular 1960s Slot Car hobby craze is back in Ottawa. Race model slot cars on a 148 foot indoor track using your own, or rented race cars that can are provided. Race fast model electric cars on an 8 lane state of the art, computer controlled track. Rent a car and 15 minutes of track time for $5, or if you can assemble a team of 8-12 racers, rent the entire track for an hour of racing. Join the Scale Slot Racers of Ottawa to participate in weekly races and championship events. Located at Dynamic Hobbies in Nepean, more info can be found here: http://ssroclub.webs.com/rentals.htm
** Jean Labelle ** ** , photographer: **
** THEATRE: ** The Great Canadian Theatre Company will be finishing up it's run of the powerful play " East Of Berlin " this weekend.  "Rudi's father was a Nazi doctor. Sarah's mother was a prisoner at Auschwitz. Both struggle to understand and escape their inheritance."
** Ryan Bresee ** ** , radio host of CKCU's Whatever's Cool With Me : **
** MUSIC: ** Do you remember the spoken word artist who performed during the opening ceremony for the Vancouver Olympics? His name is Shane Koyczan and he'll be at the Black Sheep Inn on Saturday night. Here's his Olympic performance: http://youtu.be/VWZwIpvGQXw
**
**
** Don from foodieprints : **
** FOOD: ** Love food? Consider attending the exclusive Ottawa launch of James Beard Award Winning authors Karen Page and Andrew Dornenburg's new book, _ Food Lover's Guide to Wine _ , at Play Food and Wine (1 York Street). Page and Dornenburg are also the authors behind the seminal _ The Flavor Bible _ . The launch will be held Monday, April 9, at 6:00pm. The event costs $50 per person, including canapés, wine, and a signed copy of the book. Space is limited. RSVP by telephone at (613) 667-9207. A launch-related wine-paired dinner at Play's sister restaurant Beckta Dining and Wine is already sold out.
** Glen Gower , Editor/Owner of OttawaStart.com : **
** IMPROV: ** Crush Improv's monthly 'Bout Time improv comedy show is at the Elmdale Tavern on Monday night, 8pm. Two teams of improvisors compete to see who can get the most laughs. I'll be accompanying the performers on piano.
** Amanda Earl , poet & publisher: **
** POETRY: ** Tree Reading Series on Tuesday, April 10 at 6:45pm. Making a chapbook with Christine McNair-part 1; feature: John Barton.
** Denise Deby , from Green Living Ottawa :
FOOD/COMMUNITY: ** For those of us interested in food (and who isn't, really), Just Food is asking for input on a Food Action Plan for Ottawa that's full of ideas about how to make our city's food healthier and more sustainable. They're inviting people to discuss community gardening, beekeeping in the city and more at a "Kitchen Table Talk" on Wed., Apr. 11, 7 p.m. at Credible Edibles.
**
**
** EVEN MORE EVENTS: ** The Originals Spring Craft Show runs from April 5-8 … the Harlem Globetrotters play at Scotiabank Place on Saturday, April 7 … and the 67th Annual Kiwanis Music Festival runs from April 4-28.
_
_
_ Have a great week! _
** See also: ** Ottawa Events Guide
If you liked this post, please consider subscribing to our blog via email, Twitter, Facebook or RSS. Thank you.