OttawaStart's Weekly Event Round-Up: Lots to do inside and outdoors
[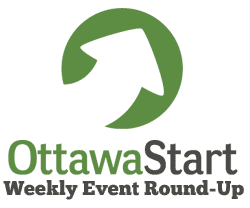 ](http://ottawastart.com/wp-content/uploads/2012/06/weekly-event-roundup250.gif)
_ Here are our contributors' picks for the best events in Ottawa for the week of January 5-11. Share your picks for great Ottawa events in the comments below. _
_
_
** Kaitlin Wainwright , blogger & twitter-er: **
** THEATRE: ** This week, I would highly recommend checking out the Company of Fools' fundraiser of Twelfth Night at the NAC's Fourth Stage on Thursday, January 5. It's a one-night only gig that celebrates the New Year with some foolish fun. The money raised goes to support The Company of Fools, an independent professional Shakespeare company, who are responsible for hilarious, accessible interpretations of Shakespeare in Ottawa's parks during the summer months.
_ (Also recommended by Ruvini Godakandae ) _
** Josee from Frugal Fun Ottawa : **
** SKATE & MOVIE: ** The North Grenville Community Centre's Holiday Skate & Movie Event continues on Thursday and Friday. For $2.00 you can skate from 1 to 2:50 pm, for $3.75 you can watch a movie at 3 pm, and for only $5.00 you can do both! I think this is a terrific way to end the school holiday. Thursday's movie is _ The Art of Getting By _ and Friday's is _ The Smurfs _ .
** Sara-Lynne Levine, Ottawa Capital Region Macaroni Kid : **
** SKATING: ** Starting this weekend, enjoy free skating at Rideau Hall every Saturday and Sunday from noon until 5:00 p.m, maybe you'll even see the GG or his lovely wife Sharon!
** Denise Deby , ** who writes for ** Green Living Ottawa : **
** SLEDDING: ** Weather permitting, we'll be heading for one of Ottawa's recently-opened sledding hills . The NCC-run Bruce Pit is a family favourite—it's a long glide, but not too steep a climb back up. And while you're there you can walk the nearby forested paths or watch dogs run in the off-leash park, just for the fun of it.
**
**
** Don from foodieprints : **
** ARTS & CRAFTS:
** This coming Saturday, January 7, 2012, visit the Great Canadian Theatre Company (GCTC) for the first of the new year's Urban Craft Markets. Besides featuring vendors who produce handmade accessories, natural body products, innovative modern and recycled jewelry, and modern home decor, there will be food artisans like Auntie Loo's Treats and Sweet! Cupcakes . The fair starts at 10am and ends at 2pm.
**
**
** Brett Delmage, OttawaJazzScene.ca : **
** JAZZ: ** Young alto saxophonist Daniel Ko, on his first Christmas break from the prestigious Berklee School of Music in Boston, teams up with a Berklee alumnus, guitarist James Dickens, for a jazz evening at Cafe Paradiso on Saturday. We've heard both of them play well at Monday night jams.  How will their outside experience add to their duet show?
** Jean Labelle ** ** , photographer: **
** WEDDINGS: ** Planning to get married this summer? The Wedding Palace Bridal Show is this weekend at the Ottawa Convention Centre. Eastern Ontario and Western Quebec's Biggest & Best Bridal Show with over 200 of Ottawa's finest bridal merchants available to help you!
** Laura Nicol , aka @311Laura : **
** RADIO: ** Suffering from post-vacation, back-to-work, and winter-has-now-really-arrived blues? Maybe you're not quite up for heading outside this weekend. If so, check out a guest hosting of the online radio show Candid Conversations where Ottawa's own Amanda Sage, curator of Kickasscanadians.ca , will be hosting this Sunday from 6:30 - 7:00 pm. Amanda will be profiling some Kickass Canadians - Ray Zahab and Amma Bonsu.
** Yasir Naqvi , MPP Ottawa Centre: **
** HAPPY NEW YEAR: ** This Sunday is a busy day for me, as two of my colleagues are having New Year's Levees. Here are the details: Madeleine Meilleur's New Year's Levee Sunday, January 8 from 12pm-3pm at Richelieu-Vanier Centre (300 des Pères Blancs Avenue) and Bob Chiarelli's New Year's Levee, Sunday, January 8, 2012 from 2pm-4:00pm at Ben Franklin Place (101 Centrepointe Drive).
** Amanda Earl , poet & publisher: **
** POETRY: ** Enter the poetry for the end of the world contest & be a featured reader via VERSeFest on January 21. The deadline is January 7.  What's your take on the apocalypse? There's been a lot of talk about 2012 being the date of the end of the world: prophets, ancient civilizations, and blockbuster movies have all predicted it. VERSe Ottawa has decided: what better time to have a party? We're inviting people to join us on January 21st at Arts Court, between 7:30 PM and 1:00 AM, for live music, conversation, apocalyptic poetry, good company – and the announcement of the winner of the Poetry for the End of the World Contest.  For information and details visit http://versefest.ca/ .
** Glen Gower , Editor/Owner of OttawaStart.com : **
** COMEDY: ** This month's Crush Improv show is on Monday, January 9 at the Elmdale Tavern at 8:00pm. There's a good possibility this will be the funniest thing in Ottawa on Monday. I'll be providing musical accompaniment on the keyboard.
_ Have a great week! _
** See also: ** Ottawa Events Guide
If you liked this post, please consider subscribing to our blog via email, Twitter, Facebook or RSS. Thank you.