OttawaStart's Weekly Event Round-Up: Fashion, film, science, Scrabble and more...
[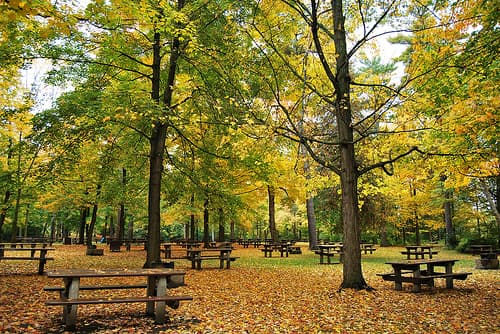 ](http://www.flickr.com/photos/xiaozhuli/8061296715/)

Fall in Vincent Massey Park. Photo by Zhu. One of many recent photos in the OttawaStart Flickr Group showing the gorgeous fall colours this year in our area.
Here are our contributors' picks for the best local events in Ottawa this week. We publish this list every Wednesday evening on our blog. You can bookmark this link for easy access:
http://ottawastart.com/weekly
** Wednesday-Sunday, October 10-14: Electric Fields Festival **
Artengine is back in full force with the 2012 edition of Electric Fields, a festival placing emphasis on the fusion between electronic music and media arts. This year's festival includes performances by Nicholas Bernier, Jesse Stewart, Digital Territories and A Tribe Called Red, installations by Donna Legault, Chris Payne, Evan Dysart, and Britta Evans-Fenton along with a symposium and a Mini-Maker Faire. Electric Fields is an avant-garde event that defies the ordinary for the adventurous festival-goer in you.
_ – Eliane Laberge , blogger _
**
** ** Thursday-Sunday, October 11-14: Merrickville Jazz Fest **
You can enjoy a scenic fall drive, spend the day or the weekend in the charming village of Merrickville, and enjoy Merrickville Jazz Fest. This year's festival features twice as many performers as last year's, including a number who have appeared in the Ottawa Jazz Festival, and twice as many venues.
_ – Jean Labelle , photographer _
**
** ** Thursday, October 11: "Eyes of Thailand" opens the 23rd Annual One World Film Festival **
A documentary about elephant landmine survivors in Thailand and a woman doing her darndest to help them. This is the Canadian Premiere of the film and the opening feature of the festival, and as such, will feature a live Q&A with filmmaker Windy Borman. I'm pretty jazzed about this event as I volunteer for Mines Action Canada, and the story shows how not only humans are impacted by landmines.
_ – Stephan Telka , public engagement consultant _
**
** ** Thursday-Sunday, October 11-14: One World Film Festival **
With the One World Film Festival offering four days packed with films on environmental and social issues, it's hard to recommend just one. I'd suggest checking out the documentaries on Friday Oct. 12, which get beyond stereotypes for a glimpse of people we might not otherwise get to know. The Downtown Project (8 p.m.) looks at the complex personal stories of people living in Quebec's largest social housing complex, while Ghetto Millionaires (10 p.m.) examines how "sapeurs" in Kinshasa manifest wealth in a context of poverty. All films are at Library and Archives Canada.
_ – Denise Deby , Green Living Ottawa _
**
** ** Friday-Sunday, October 12-14: Ottawa Fashion Week **
At a new location this year, Sala San Marco on Preston. The event is now in the big leagues - designers from afar now want to show in Ottawa, and local designers who made their reputations here are now sought after in Montreal & Toronto. Even if you're not a fashionista, the parties are memorable!
_ – Max Keeping _
**
** ** Friday, October 12: Teen Author Fest at the Ottawa Public Library **
Kenneth Oppel ( _ Such Wicked Intent _ ) kicks off the series which consists of four events, including a workshop for LGBT teen writers, talks by French comic book illustrators & authors, & readings by well-known YA writers such as Lesley Livingston. the series takes place at various branches of the Ottawa Public Library. if your kids are budding authors or avid readers, this sounds like a great chance to hear their favourite authors & pepper them with questions about the publishing world. Elmvale Acres Branch (1910 St. Laurent), 1:00pm.
_ – Amanda Earl , poet & publisher _
**
** ** Friday, October 12: Herd Magazine Release Party **
Head over to Fall Down Gallery as of 8pm for the Herd Magazine release party. According to its creators, Herd Magazine will be raw, organic, provocative and offer freely distributed literature covering local arts & culture on a quarterly basis in both print and digital. The launch of this new publication will include performances by Amos The Transparent, the Bread Crumbs Crew, VJ Ina, DJ Greg Reain and an art show by the Collective Seen Artists. There will also be appetizers and a cash bar for the thirsty and hungry.
_ – Eliane Laberge , blogger _
_
_ ** Friday, October 12: The Walrus Guitar Quartet at the Shenkman Arts Centre ** Four of Canada's best jazz guitarists got together this spring to showcase the wide variety of music you can get just from overlapping guitars. After the enthusiastic reception from their last concert, they're back in Ottawa's east end with some new melodies and even more experience playing together.
_ – Alayne McGregor, OttawaJazzScene.ca _
**
** ** Saturday, October 13: Opening of Merkabah Landart Trail **
Featuring the work of Marc Walter and Karl Ciesluk at the The Creative Wheel Centre (in Val-des-Monts, Quebec). Opening & wine and cheese on Saturday from 1:00 pm to 4:00 pm. The Landart trail will also be open on every Sunday of October from 10:00 am to 4:00 pm. Comfortable walking shoes recommended. Dress warm.
_ – Sylvie Hill , writer, performer & educator _
** Saturday, October 13: Auntie Loo's 3rd Birthday Bash **
Despite construction chaos on Bronson Street, Aunti Loo's Treats (507 Bronson Ave) is planning a big birthday bash from 10am-4pm. The party features free samples given out
by the Rideau Valley Roller Girls roller derby team, prizes from Auntie Loo's and local businesses, a vegan BBQ sponsored by
and Ska Jeff to benefit the Westminster Pet Sanctuary, and a cupcake photo booth.
_ – Glen Gower , Editor/Owner of OttawaStart.com _
**
** ** Saturday, October 13 - The Little Prince at the NAC **
This production of L'Arsenal à musique is a daring blend of light, visual effects and music by Canadian composers Denis Gougeon and Yves Daoust. The Little Prince follows the story of a pilot with engine trouble that lands his aircraft in the middle of the desert and is awakened by an enigmatic child who regales him with stories about his travels to different planets. Show times 1:30 p.m. and 3:30 p.m.
_ – Sara-Lynne Levine, Ottawa Capital Region Macaroni Kid _
**
** ** Sunday, October 14: Science FunFest **
As part of National Science and Technology Week, Natural Resources Canada's Booth Street Complex (at Carling Avenue) is hosting more than 70 exciting exhibits and free activities. I bet this is going to be more fun than formal classes! [
](http://www.science.gc.ca/default.asp?lang=En&n=F90AC2D1-1) _ – Juliette Giannesini , photographer _
** Monday, October 15: ALSO's Third Annual Amazing Scrabble Race **
Prizes for 1st, 2nd, and 3rd place Scrabblers. Family Friendly Event - Kids 12 years and older are welcome! All proceeds support the delivery of ALSO's Family Literacy programs in your local community.
** – ** _ Laura Gauthier _
**
** ** Wednesday, October 17: Empow-WORD **
Ottawa poets slam poverty by creating slam poetry, all on International Day for the Eradication of Poverty. It's happening at the Hub, 71 Bank St. from at 8 p.m. $8 at the door with proceeds to Canada Without Poverty. It's bound to be the most fun, and possibly the most inspiring, of the day's anti-poverty and awareness-raising events.
_ – Denise Deby , Green Living Ottawa _
**
** ** Have a great week! **
** See also: ** Ottawa Events Guide
If you liked this post, you should ** subscribe to etcetera , ** our free email newsletter. Featuring cool Ottawa events, interesting local news and contests and giveaways. Thanks!