OttawaStart's Weekly Event Round-Up: Classic Cars, New Art Fest, Velo Vogue Fashion, more...
![](/legacy/01452.jpg)
Some kind of metallic monster sculpture, seen last year at the [ New Art Fest in the Glebe ](http://ottawastart.com/story/16911.php) . Photo by Glen Gower.
[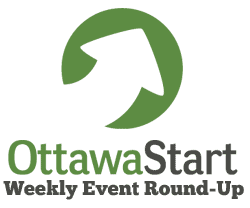 ](http://ottawastart.com/wp-content/uploads/2012/06/weekly-event-roundup250.gif) ** **
** **
** **
** May 30-June 3: Ottawa International Children's Festival **
Aimed at children aged 4 to 15, the Ottawa International Children's Festival provides a unique opportunity for children and their families to ** experience the rich heritage of other cultures ** right in their own backyard. Taking place in Lebreton Flats Park and on the grounds of the Canadian War Museum, the OCIF offers both free and ticketed activities, music and shows. More info.
_ – Gordon Dewis aka KeeperOfMaps _
_ Also recommended by Sara-Lynne Levine / Ottawa Capital Region Macaroni Kid : "This is the place for me this weekend! Can't wait, the performers look amazing and my family has a blast with so much to see and do." _ _ _
**
**
** Thursday, May 31: Jazz - Roddy Ellias with Adrian Vedady at Café Paradiso
** This is your last chance to hear renowned guitarist/composer Roddy Ellias in his month-long series; he'll be joined by one of his favourite collaborators, swinging Montreal bassist Adrian Vedady. Expect some originals and some standards. More info.
_ – Alayne McGregor, OttawaJazzScene.ca _
**
**
** Thursday, May 31: The Fiftymen and Junction 105
** Everyone knows _ someone _ who's been to a Fiftymen concert and another who's stood outside their sold-out shows hollering to get in! Nicest guys in the music biz? Damn straight. With some of them "livin' large" in Wakefield running Kaffe 1870 , the full band of Fiftymen get together to bring their country indie-rock ** ** to the Carleton Tavern, 223 Armstrong Street (corner of Armstrong & Parkdale), Thursday, May 31! This is a fundraiser to raise awareness and drum up support of " Save the Gatineau " efforts to STOP massive septic sludge lagoons from being built on the banks of the Gatineau River. Get your boots tapping for $10, 8:30 pm—but get there earlier to enjoy some good food! Read more about the issue here: http://savethegatineau.com/ .
_ – Sylvie Hill , writer, performer & educator _
** June 1: Two Loud Mouth's Supper Club: First Harvest Dinner ** ** _ This event has been postponed because the chef was injured. _ **
Have you met Ian Capstick of Jason Laurin yet? They are both rather opinionated, calling each other "loud mouths", be it on Twitter or in general public. Capstick is the owner of MediaStyle, a "progressive" communications firm on the cutting edge of creating content for web, radio, or television. Jason is the talented chef/owner of Essence Catering. Together, Ian and Jason are holding a wine-paired multi-course dinner in Media-style's new digs on Bank Street, June 1, starting at 7 pm. There are 26 seats with a dozen remaining. Tickets cost $90/person, including the wine pairings. More info. _
– Don from foodieprints _
**
**
** Friday, June 1: Andrew Suknaski memorial/wake reading
** A memorial/wake reading for the late prairie poet Andrew Suknaski (July 30, 1942 - May 3, 2012), the poet of Wood Mountain, Saskatchewan, will be held upstairs at The Carleton Tavern, 233 Armstrong Street (at Parkdale) at 7:30pm. Hosted by rob mclennan, this informal gathering of friends, admirers, fans and otherwise well-wishers will feature readings of Suknaski's own words as tribute by some of his friends. If you would like to say a few words about/for Suknaski, or have the opportunity to read a short selection from one of his works, email rob mclennan at rob_mclennan@hotmail.com .
_ – Amanda Earl , poet & publisher _
** Saturday and Sunday, June 2-3: Doors Open Ottawa **
If you're going to take part in Doors Open Ottawa this year, be sure to stop by CKCU 93.1 FM . The doors aren't very interesting, but what's behind them sure is. You can tour the studios, play with the gear and even lend your voice to a radio ad. Check out Canada's best community radio station! More info.
_ – Ryan Bresee , host of CKCU's Whatever's Cool With Me _
** Saturday and Sunday, June 2-3: The New Art Festival
** Join me this weekend for the 20th anniversary of Ottawa's premier outdoor art show: The New Art Festival (formerly Art In The Park).  Over 200 artists show their latest works in all forms of media. Paintings, sculptures, jewelry, and countless other pieces of art are on display in this amazing outdoor art show in The Glebe's  Central Park. The show runs 10am-5pm both Saturday and Sunday, rain or shine. More info.
_ – Andrew King , artist _
**
**
** Saturday, June 2: Community Garage Sales **
In Stittsville, folks in the Westwind neighbourhood are holding a fundraising garage sale for two boys who lost their bost of their parents … not quite the Great Glebe Garage sale, but with a cool name, the Wild Wild Westboro Garage Sale happens at Dovercourt Recreation Centre … and not to be outdone, the folks in Hintonburg are having a community garage sale day too. And June 2-3 is Spring Giveaway Weekend in Ottawa , which is like a garage sale without cash.
_ – Glen Gower , Editor/Owner of OttawaStart.com _
**
**
** Saturday, June 2: Ride for Dad **
Join the fight against prostate cancer. The 2012 Motorcycle Ride for Dad is happening on Saturday, 8am from the Aviation Museum.  As many as 2,500 motrocycles of all sizes will tgake part in the day long tour through the city and Ottawa Valley.  You can register or donate online at RideForDad.ca
_ – Max Keeping _
**
**
_ _ ** Saturday, June 2: Vélo Vogue Fashion Show **
Check out the Vélo Vogue Fashion Show , in participation with Capital Velofest , a bicycle festival for the Capital region that aims to inspire people of all ages to ride a bike. This year's festival will take place at Ottawa City Hall. Enjoy the free fashion show event, at 3pm, which will showcase stylish and functional bike clothing for men and women.
_ – Laura Nicol , aka @311Laura _
** Saturday, June 2: 12th Primo For CHEO. **
Saturday at Greenfields Pub in the Barrhaven Mall, 7pm to 1am, with raffles, prizes, auctions, and entertainment from some of the city's finest musicians. Donations will be accepted and presented during the CHEO telethon June 9&10th. Contact: Lou DiMillo 613-823-3416 or email, loud@sympatico.ca
_ – Max Keeping _
**
**
** Saturday, June 2: ** ** Ottawa Asian Heritage Month Society's 10th Annual Gala Concert **
East meets West in a cultural fusion of the traditional and the contemporary. This fantastic event will feature performances of music, dance and culture from international artists and will be a night to remember! Join us this Saturday June 2, at 7:30pm at the Great Hall in the Canadian Museum of Civilization – tickets are only $25. [ More info.
](http://www.asianheritagemonth.net/) _ – Yasir Naqvi , MPP Ottawa Centre _
**
Saturday, June 2: Celebration at the South March Highlands
** Ottawa's own South March Highlands recently won the Canadian Institute of Planners' Great Places in Canada People's Choice Award for Public Spaces, so there's a celebration on Saturday between 9 a.m. and 2 p.m. You can drop by for a guided walking or bike tour through the Conservation Forest starting around 10 a.m., or take in the live music or workshops on wildlife and geology. It's an unprecedented chance to find out what makes the area so special. More info.
_ – Denise Deby , – Green Living Ottawa _
**
**
** Sunday, June 3: Tifosi Summer Rollout & Showcase Event **
Showcasing fabulous exotic, custom, and classic vehicles including Formula race cars. Raising money through donations to support the Children's Wish Foundation. 11:30am-4:00pm at Ottawa St. Anthony's Banquet Hall, 523 St. Anthony Street off Preston. More info.
_ – Max Keeping _
**
**
** Sunday, June 3: Spring Photo Walk **
Grab your camera and let's go walking! The tulips may be gone but other signs of spring are lingering in the city. I'll be leading a photo walk that starts at 2:00 pm at the Fletcher Wildlife Gardens on Prince of Wales Drive, just south of the Arboretum. The walk will start in the flower gardens and will take photographers through the Experimental Farm, the Arboretum, and along Dow's Lake, where we will finish at the Pavilion. For details and to sign up, go to eventbrite.ca/s/9iHj . On Twitter, follow the #SpringPhotoWalkYOW hashtag.
_ – Ross Brown , blogger/writer/author/photog _
** Monday, June 4: Mill Street Tweetup **
The third social media gathering at the Mill St. Brew Pub (555 Wellington Street) starts at 6 pm and runs 'til whenever. There's good food, great beer, and most of all, excellent people from the Ottawa Twitterverse. Arrive early (5:00 and 5:30) and take in a brewery tour by head brewer, Adam Rader.
For details and to sign up, go to eventbrite.ca/s/9iJ3 . On Twitter, follow the #MillStTweetup hashtag.
_ – Ross Brown , blogger/writer/author/photog _
** Monday, June 4: To The Stan And Bank Fundraiser **
Support our troops at a unique fundraiser Monday night at Cartier Square Drill Hall, 6-10pm. Featuring Juno winners Alan Frew (of Glass Tiger), jazz guitarist Dana Dunlop, and Valdy - with celebrity guests Kiptyn Locke (of Bacherlorette with girlfriend Tenley Molzahn from the Bachelor). Tickets are just $25. More info .
_ – Max Keeping _
_
_
** Monday, June 4: Crush Improv at the Elmdale Tavern **
I'll be playing piano as part of this monthly ritual of improv comedy. Two teams compete in a battle of wits, creativity, and physical endurance. Audience interaction strongly encouraged. More info.
_ – Glen Gower , Editor/Owner of OttawaStart.com _
** Even more events: **
 * 
**
 June 1:
**
[
 Titanic (The Musical) opens at Centrepointe Theatre.
](http://ottawastart.com/story/16166.php)
(I think I know how that ends.)

 * 
**
 June 1-2:
**
[
 Dickinson Days
](http://www.manotick.net/dickinsondays/)
(Manotick)

 * 
**
 June 1-3:
**
[
 Orleans Festival
](http://ottawastart.com/story/16912.php)
(Orleans, of course)

 * 
**
 June 1-3:
**
[
 Spencerville Mill Bicentennial Heritage Fair
](http://www.ottawastart.com/story/17014.php)
(it only happens once every 200 years)

 * 
**
 June 2:
**
[
 Fletcher Wildlife Garden Annual Native Plant Sale
](http://ottawastart.com/story/13750.php)

 * 
**
 June 2:
**
[
 Legends in the Making Stand-Up Comedy Tour at Ottawa Little Theatre
](http://ottawastart.com/story/16863.php)

 * 
**
 June 2-3:
**
[
 Play On! Street hockey tourney
](http://www.playon.ca/)
at Scotiabank Place

 * 
**
 June 2-3:
**
[
 The BIG/Little Book Sale
](http://ottawastart.com/story/16975.php)
in Merrickville

 * 
**
 June 3:
**
[
 Byward Market Auto Classic
](http://ottawastart.com/story/17015.php)

** See also: ** Ottawa Events Guide
If you liked this post, please consider subscribing to our blog via email, Twitter, Facebook or RSS. Thank you.