OttawaStart's Weekly Event Round-Up: April 24-30, 2014
[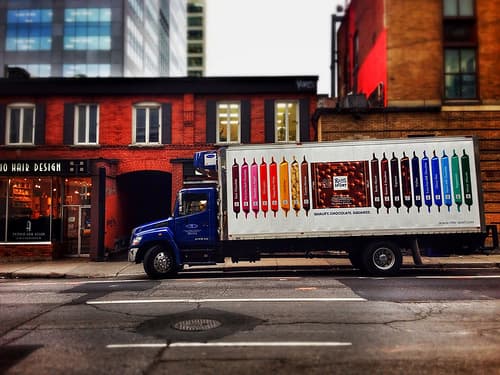 ](https://www.flickr.com/photos/dhaug/10933664064)
Rainbow of Ritter by Daniel Haug, from the OttawaStart Flickr Group
_
_ _ Here are our contributors' picks for the best events in Ottawa this week. _
** Thursday-Tuesday, April 24-29: Spring Edition of the Ottawa International Writers Festival **
Knox Presbyterian Church. This is Ottawa's twice yearly all encompassing festival of literature & ideas, featuring award winning writers & top thinkers from all over the world. do yourself a favour, get yourself & a loved one a pass. I go primarily for the literary events. this Spring i'm really looking forward to the House of Anansi Poetry Bash on April 24, Gender Failure with Ivan E. Coyote & Rae Spoon, Emma Donoghue's Frog Music, & the poetry cabarets. if you see me, stop by & say hi.
_ – Amanda Earl , Bywords _
**
** ** Thursday, April 24: Up & Up Concert Series featuring Freak Motif
** The Up & Up Music Series presents Freak Motif live in concert this Thursday night. The Montreal afrobeat, funk and reggae musicians will be spreading their good vibes at the Mercury Lounge and giving a guaranteed high-energy performance that's sure to warm you up.
_ – Eliane Laberge, Eventful Capital _
**
Friday, April 25: The Nepean All-City Jazz Band with guest Kirk MacDonald in Barrhaven **
The Nepean All-City Jazz Band may consist of high school students, but its brand of big band music is award-winning and fresh. Juno-winning saxophonist Kirk MacDonald will make one of his rare appearances in Ottawa to play with the NACJB this Friday – expect his strong, experienced sound to drive the students to even greater efforts!
_ – Alayne McGregor , OttawaJazzScene.ca _
**
** ** Friday, April 25: Crush Improv's Spotlight On… with special guest Helene Campbell **
I'm playing piano with Crush as they welcome a guest storyteller Helene Campbell. In 2012 Helene had a double lung transplant and since then has been very active in promoting the cause for organ donation, including an appearance on the Ellen show. The Crush cast will create a series of improvised scenes based on her stories.
_ – Glen Gower _
**
** ** Saturday, April 26: Bluesfest School of Music & Art Community Open House **
There's a new school in town. Bluesfest is launching music, visual and performing arts programs in a former church on Churchill Avenue, and is inviting people to come by between 11 a.m. and 3 p.m. to check out the space and learn about the courses and instructors.
_ – Denise Deby , Green Living Ottawa _
** Saturday, April 26: Fill-a-Bag Fabric Sale **
Fill a bag with beautiful fabric for $15! Bring your own reusable bag to help the environment!
_ – Laura Gauthier _
**
** ** Saturday, April 26: Tariq Anwar "Split Perspectives" CD Release **
This Saturday night, join local musician Tariq Anwar at the Atomic Rooster for the release of his debut LP "Split Perspectives". After working on this album for a year, the grunge, soul and folk artist will be performing new material live with special guests Dynamite Motel, Matt Francis and DJ Gerd, who'll be spinning tunes between sets.
_ – Eliane Laberge, Eventful Capital _
**
** ** Saturday, April 26: Big Dick at the House of Targ **
This is a bit of a 2 for 1 special! You get to see an excellent Ottawa band called Big Dick and you get to do so in the most excellent new venue, The House of Targ . You can get your fill of pinball, perogies and great tunes all at the same time. This is a very cool venue. And if you'd like to hear music by Big Dick, but you don't want to type that into Google while at work, here's a link to a tune called Witchcraft .
_ – Ryan Bresee , CKCU's Whatever's Cool With Me _
** Saturday-Sunday, April 26-27: Ottawa Train Expo **
For adults (and kids) who love trains: 30,000 square feet of model train layouts (including a LEGO display), vendors, workshops, etc. The Bytown Railway Society will be displaying its restored 1957 Pontiac Hy Rail car and, together with the C. Robert Craig Memorial Library, will present a historical view of the railways in and about the nation's capital. At the Ernst & Young Centre.
_ – Glen Gower _
**
** ** Saturday-Sunday, April 26-27: ** ** Spring Craft Show **
Admission and parking are free, but we are accepting cash and food donations for the Orleans-Cumberland Emergency Food Program. Fill in a free ballot for your chance at one of our door prizes!
_ – Laura Gauthier _
**
** ** Sunday, April 27: Sens Mile on Elgin Street **
10am-6pm. Theyre closing down Elgin for a day of music, ball hockey, and chili - 10 restuarants in the competition. For $10, you can get a taste of each (11am-4pm).Police Chief Bordeleau & Fire Chief Dehooge will be among the chili judges. Theres live and deejay music, with the Brothers Dube and See Spot Run in the closing stage performances. Funds raised to Ottawa Senators Foundation for Play to the Max. Sens HQ at Woody`s Pub.
_ – Max Keeping _
**
** ** Sunday, April 27: Healthy Living & Cooking Show: Mediterranean **
Join Chef Justin Scott and lifestyle coach Manali Haridas for a cooking demo with a focus on the Mediterranean diet. Learn how to create a well balanced meal using foods indigenous to the Mediterranean with some local flare!
_ – Laura Gauthier _
**
** ** Sunday, April 27: Game & Groove **
Calling all board game lovers…Leave your living rooms behind for the fun and funky atmosphere of the Centrepointe Studio Theatre. There will be music, food and a great selection of board games to enjoy at each Game & Groove event. Have fun with family and friends while you try a new game or play and old favourite. A DJ will provide the soundtrack to an amazing afternoon or evening.
At Centrepointe Theatre
_ – Sara-Lynne Levine, Macaroni Kid Ottawa _
**
** ** Tuesday, April 29: The Ottawa International Writers Festival - Blog Out Loud **
If you read any Ottawa-area blogs, this event is for you. Ten bloggers share favourite posts from the past year (or so) by reading them aloud, while photo bloggers will have their work on display. Be prepared to laugh, cry, and think. I have the privilege of reading a post from my blog, and I'd love to meet you. This is a free event and takes place at the Knox Presbyterian Church, 120 Lisgar Street (at Elgin). Readings start at 6:30pm, so be sure to arrive early to claim a seat.
_ – Ross Brown , blogger _
**
** ** Tuesday, April 29: "Sick of Climate Change?" Discussion **
Climate change can be bad for your health. That's the impetus behind "Sick of Climate Change? Local Health Impacts in a Warming World," hosted by Ecology Ottawa. Hear speakers from the Ottawa Board of Health, CHEO, local universities and other specialists, and join the discussion about how to keep climate change from affecting our health. 7-9 p.m.
_ – Denise Deby , Green Living Ottawa _
**
_ Have a great week! _ **
** See also: ** Ottawa Events Guide
If you liked this post, you should ** subscribe to etcetera , ** our free email newsletter. Featuring cool Ottawa events, interesting local news and contests and giveaways. Thanks!