OttawaStart's ultimate Ottawa Christmas gift guide (2019)
Looking for the perfect Ottawa gift this Christmas? Here are some ideas.
Decommissioned Ottawa street signs You really can't beat the uniqueness of this gift. At the low, low price of just $10 you can gift someone a genuine piece of Ottawa history. Do you know a Howard? Get them Howard Court!
Pick out your order at ottawa.ca.
Ottawa Monopoly
Yes it is a thing but stocks are apparently limited!
Locally roasted coffee
Get your favourite coffee-lover any number of blends available from local roasters. There are many to choose from, but some examples would be Bridgehead, Happy Goat Coffee Co., I Deal Coffee in the ByWard Market and Equator (roasted in Almonte).
Wear It Forward
Wear It Forward is a local clothing seller with a great selection of Christmas sweaters. Five dollars of each sweater sold will be donated to a charity that you select.
Maker House Co.
A seller of furniture, homewares and stocking stuffers made by several producers, most of whom are in and around Ottawa. You can check our their Ottawa-themed stock here
These YOW coasters are made by a company in Almonte: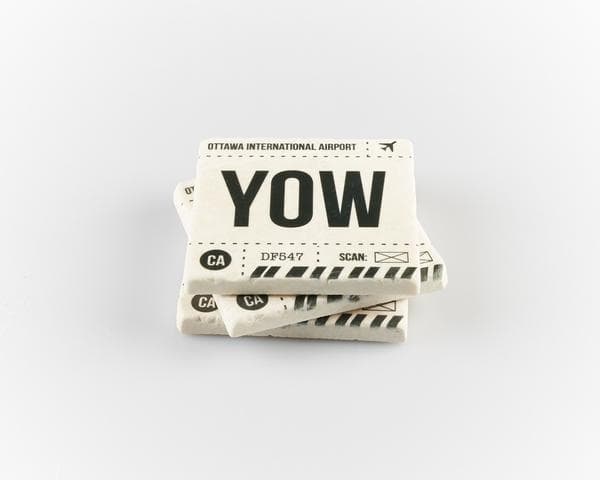 N-Product
This Ottawa-based company produces several products, a few Ottawa-themed and some Toronto-themed. You can see their shop at n-product.com
They used to have these laser-etched wooden maps, but don't appear to have them anymore. You can, however, get laser-etched maps on coasters.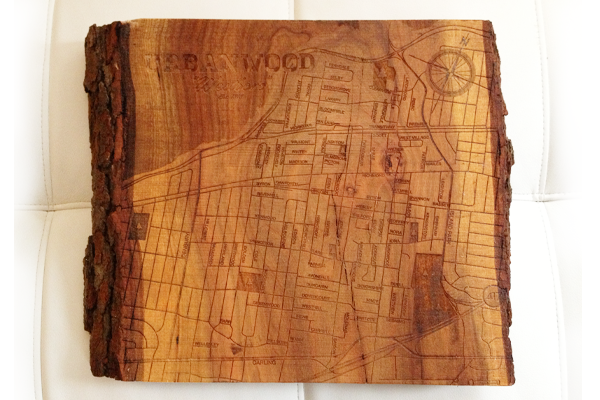 Local books This is a bit of a general suggestion, because there's lots to choose from (and way to many bookstores in Ottawa to list). Just walk into your nearest bookstore and start browsing their local authors section!
A very popular title is Lost Ottawa, by David McGee, a book released in October of 2018 that chronicles the history of Ottawa through scrapbooking the most popular posts from the Facebook page of the same name.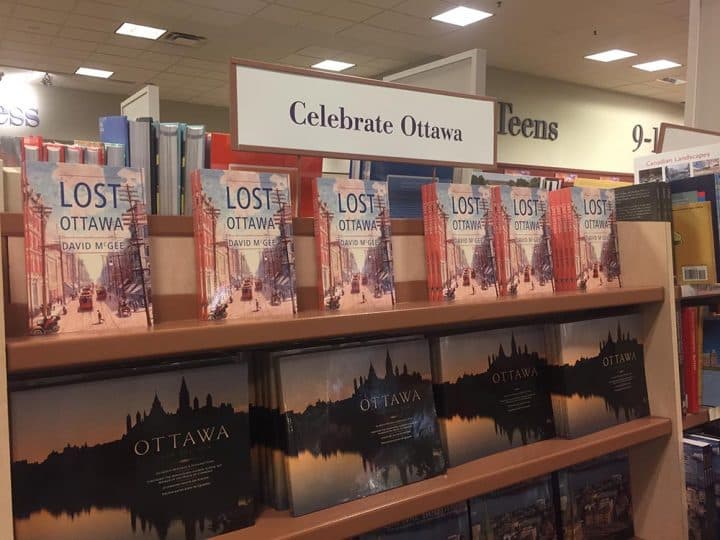 Lost Ottawa on display at Chapters.