OttawaStart's ultimate Ottawa Christmas gift guide (2017)
Looking for the perfect Ottawa gift this Christmas? Here are some ideas. ** Decommissioned Ottawa street signs ** You really can't beat the uniqueness of this gift. At the low, low price of just $10 you can gift someone a genuine piece of Ottawa history. Do you know a Howard? Get them Howard Court!
Our favourite: Neighbourhood Way. Pick out your order at ottawa.ca. ** 613 Apparel ** So 613 has some really cool stuff. Their biggest product line are t-shirts with maps of all kinds of Ottawa neighbourhoods on them, like this one of Nepean: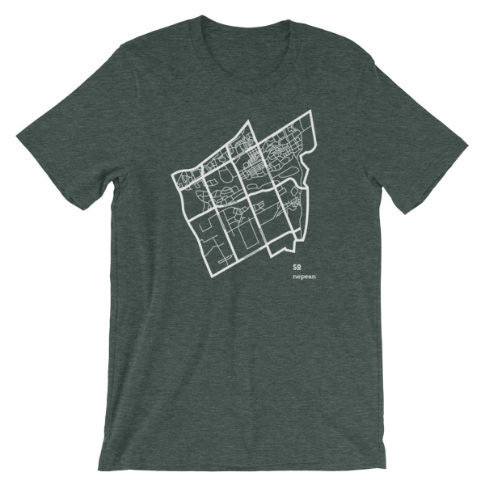 ** Wear It Forward ** Wear It Forward is another local clothing seller with a great selection of Christmas sweaters. Five dollars of each sweater sold will be donated to CHEO! ** Maker House Co. ** A seller of furniture, homewares and stocking stuffers made by several producers, most of whom are in and around Ottawa. You can check our their stock at makerhouse.com. These YOW coasters are made by a company in Almonte: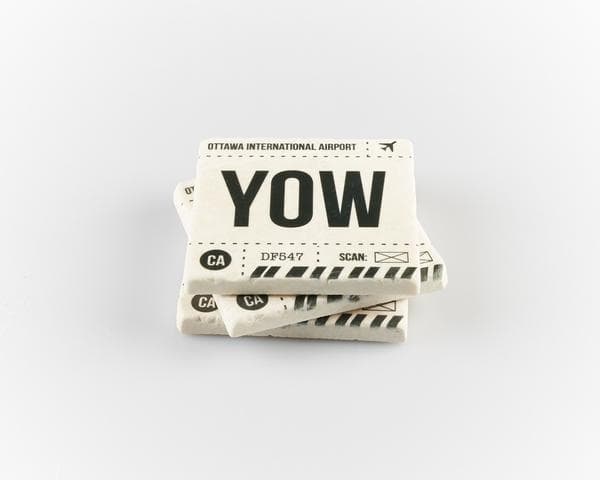 Thanks Spencer for the suggestion!
https://twitter.com/Senturion/status/938576289073467393 ** N-Product ** This Ottawa-based company produces several products, a few Ottawa-themed and some Toronto-themed. You can see their shop at n-product.com . Really cool (but expensive!) are their laser-etched wooden maps: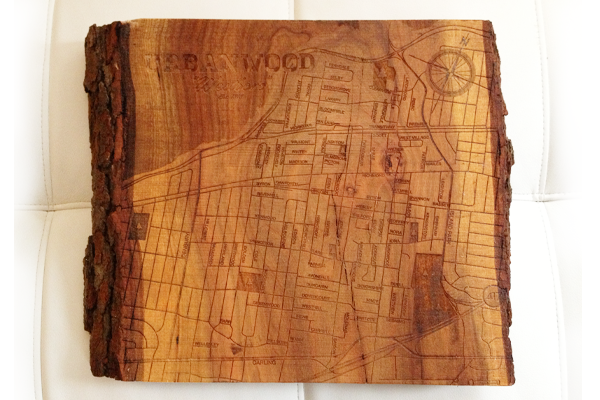 ** Local books ** This is a bit of a general suggestion, because there's lots to choose from (and way to many bookstores in Ottawa to list). Just walk into your nearest bookstore and start browsing their local authors section!
Julian at the Rideau Street Chapters says a popular seller there is _ Lost Ottawa _ , by David McGee, a book released in October of this year which chronicles the history of Ottawa through scrapbooking the most popular posts from the Facebook page of the same name. [caption id="attachment_84605" align="aligncenter" width="720"]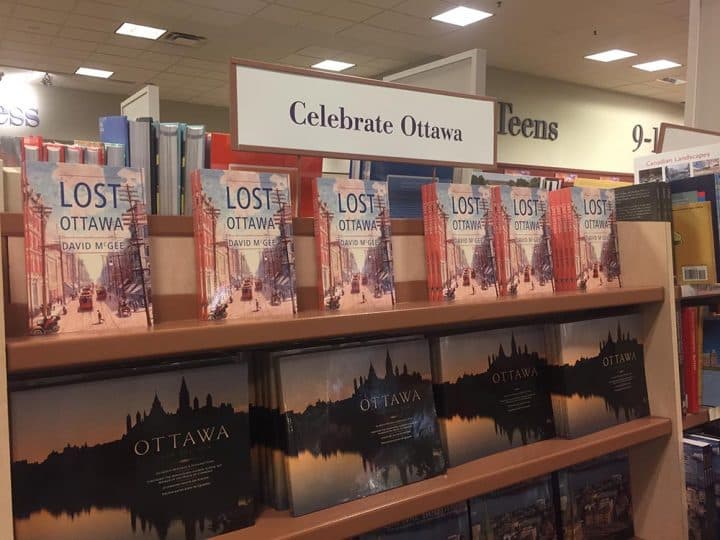 Lost Ottawa on display at Chapters.[/caption] _ What's your best Ottawa Christmas gift idea? Add your comments below _ . _ If you liked this post, you should ** subscribe to etcetera , ** our free email newsletter. Featuring cool Ottawa events, interesting local news and contests and giveaways. Thanks! _