Ottawa's charm (and fans) keep Hamiltonian Terra Lightfoot coming back
[caption id="attachment_66880" align="aligncenter" width="1484"]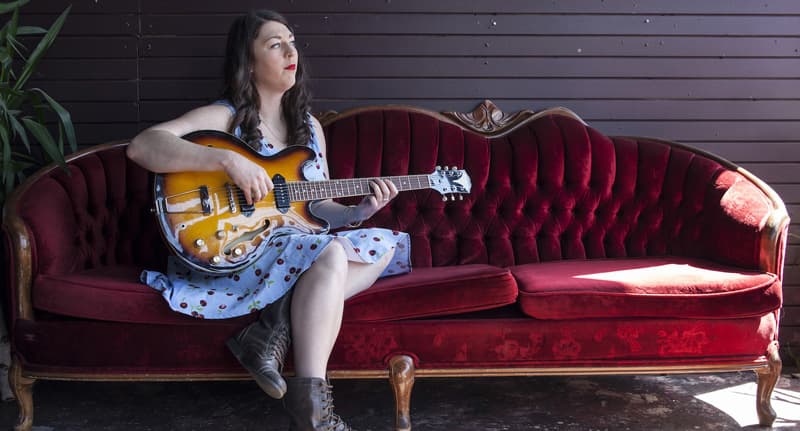 Although based in Hamilton, Terra Lightfoot finds herself performing in Ottawa often – and loves coming back every time. (Lisa MacIntosh/Handout)[/caption]
Whenever Terra Lightfoot has a show in Ottawa, she always looks forward to taking walks downtown and playing pinball at House of Targ.
The established Hamilton musician will have a chance to do that soon when she returns to the capital to open for two big names – Amelia Curran in May and Bruce Cockburn in September.
"I'm really excited to come back to Ottawa," she said in an interview on Wednesday.
Despite her home city being nearly 400 kilometres away in Southern Ontario, Lightfoot has found herself coming back to Ottawa more than a couple of times in the past year.
In February she was a part of Winterlude's lineup and before that played with Randy Bachman at another event in October 2016. She also played at CityFolk 2016.
"I think things are going well for us in Ottawa," she said.
When she isn't playing a show, she said that she always takes time to enjoy a walk downtown. A favourite activity is stopping by music venue House of Targ for a game of pinball.
She also looks forward to going for a tour on Parliament Hill.
"Parliament is so gorgeous to those of us who don't live in Ottawa, I don't know if (locals) feel the same way," she said.
For some musicians, touring is a chore. A necessary evil to get their name out. But for Lightfoot, it's a source of inspiration.
"I love touring, it informs me as a musician," she said. "I write all my songs on the road."
She's on the road so much the Canadian Independent Music Association awarded her their Road Gold certification in February, for selling at least 25,000 tickets in a 12-month period.
https://www.youtube.com/watch?v=Sqau1ulYfG0
On May 13 she'll open for Amelia Curran at the NAC. Curran will be showcasing her new album, _ Watershed _ .
"She's lovely," Lightfoot said of her soon-to-be stage partner. "I haven't had a chance to share the stage with her."
She'll be back again on Sept. 22 to open for Bruce Cockburn, who's releasing his 33
rd
album _ Bone on Bone. _ "I'm elated to be playing with him," Lightfoot said. She didn't recall the confluence of events that led her to share the stage with him, but said they met at a Vancouver folk music festival.
"He was so gentle and sweet and knew my name," she said. _ This story was originally published April 26, 2017 and has been updated. _