Ottawa teen aims to spread drug abuse awareness through storytelling in cross country tour
[caption id="attachment_70521" align="aligncenter" width="1000"]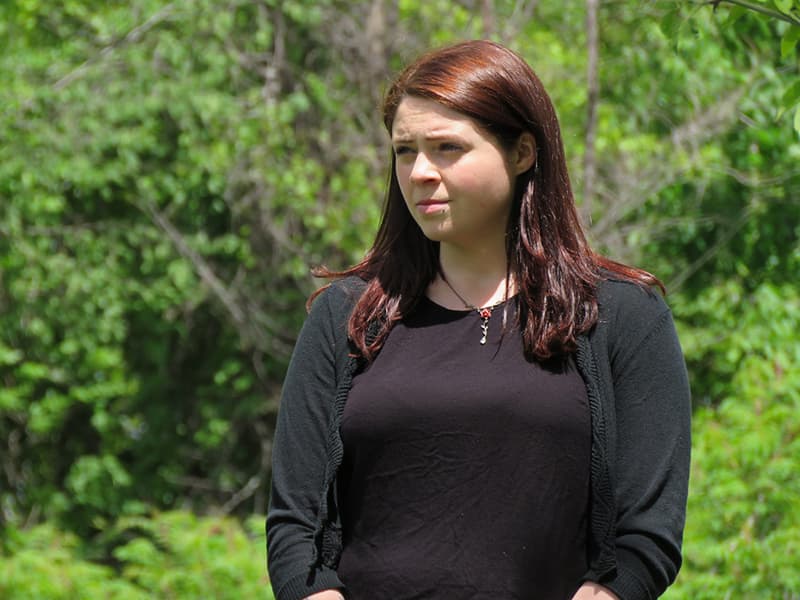 Leila Attar, 19, hopes to spread more awareness on mental health and drug addiction through storytelling on a rail tour across Canada in July. (Charlie Senack/for OttawaStart.com)[/caption]
Running away from drugs could help an Ottawa teen conquer her demons.
Leila Attar, a 19-year-old who grew up in Barrhaven is sharing her story of mental health and addictions in hopes of helping others do the same.
The struggles started for Attar at a young age after being bullied throughout school. That made her turn to drugs as a coping mechanism.
"Drugs first began while I was still living at home, and I got bullied really badly in high school so that was a coping mechanism to deal with all of that and then it went on as I left home and I had (a lot of) freedom and independence," said Attar. "I just went on a down whirl spiral. I had no family or friends around me and I essentially just lost control."
Attar overdosed three times and had alcohol poisoning. She tried to get clean multiple times but relapsed.
In November, Attar overdosed on fentanyl, a drug that is 50 to 100 times more potent than morphine.
"I saw my life pass before me so it was time to make a change," she said.
That change was made. Following the news of recent deaths in the city from drugs such as fentanyl, Attar felt like she needed to do her part on spreading awareness on all of these issues she personally dealt with.
"It broke my heart to see lives- especially so young, go down the same path I went. Fentanyl and the rise of these dangerous drugs is so prevalent and I didn't want to sit around and keep watching people be hurt," said Attar. "People need to know that drugs are used for a reason."
In March, Attar found out about a Canada 150 pass put on by Via Rail. In total, 4,000 passes were sold and she was one of the last to receive one.
With the pass, you can travel from coast to coast throughout the month of July and only pay $150.
"From 11 a.m. to 4 a.m. I was none stop trying to get the pass and I was finally one of the last (people) to get it," said Attar.
She will be making multiple stops across Canada first going to Montreal and Halifax before returning to Ottawa. Then two days later, Attar will be travelling to Winnipeg, Churchill, Victoria, and Vancouver.
"I've chosen those places because I've wanted to see the entire country because I've never done it," said Attar. "I thought that by seeing all the corners of the country, it would give me an idea of what people are going through and what not."
Throughout her travels, Attar will be speaking to Canadians across the country, both in person and online through her blog and social media, in hopes of hearing their stories and letting them know that their stories are meant to be heard.
In addition to addiction, she also hopes to talk about mental health issues, which have impacted her – and about 20 per cent of Canadians, according to the Canadian Mental Health Association.
"I want to be the person that I needed when I was younger," said Attar. "I think we need to not judge them and we need to open our arms because we all struggle in our own ways, and all of our struggles require a lot of strength."