Ottawa Police open 2017 Thomas G. Flanagan S.C. Scholarship
[caption id="attachment_54454" align="alignright" width="385"]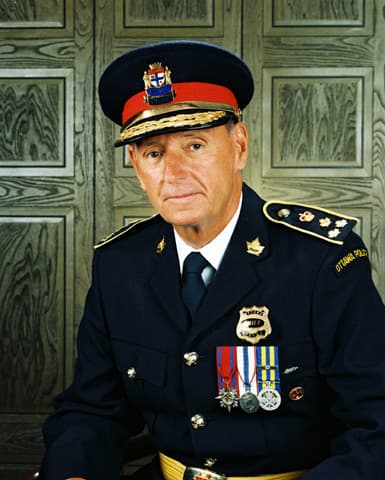 Thomas G. Flanagan (Ottawa Police)[/caption] _ (press release) _
(Ottawa)—In recognition of Persons Day, the Ottawa Police Service is releasing the criteria for the 2016 Thomas G. Flanagan S.C. Scholarship award on Wednesday October 19th, 2016. Persons Day marks the day in 1929 when the British Privy Council formally declared women persons under the law.
The Thomas G. Flanagan S.C. Scholarship Award was established in 1993 in honour of the late Thomas G. Flanagan who served as Chief of Police of the Ottawa Police Service between 1989 and 1993.
It is presented annually to a woman from a racialized or Indigenous community who is interested in pursuing a career in policing with the Ottawa Police Service, following a period of post-secondary study.
The award is in the amount of $1,500 and is directed towards the recipient's education at an accredited post secondary institution. Deadline for application to the 2017 process is end of February 2017. The award will be presented to the selected recipient at the 2017 Community / Police Awards Ceremony.
Applications are available online at ottawapolice.cahttp://www.ottawapolice.ca. Completed applications can be submitted to info@ottawapolice.cainfo@ottawapolice.ca, or by mail to: Ottawa Police Service, Diversity and Race Relations, P.O. Box 9634, Station "T", Ottawa, Ontario, K1G 6H5.
For more information, please contact Cst. Lila Shibley, Diversity and Race Relations, Ottawa Police Service at 613-236-1222, ext. 5014 or ShibleyL@ottawapolice.caShibleyL@ottawapolice.ca.