Ottawa gets its own NASCAR with Red Bull Global Rallycross this weekend
[caption id="attachment_70370" align="aligncenter" width="1000"]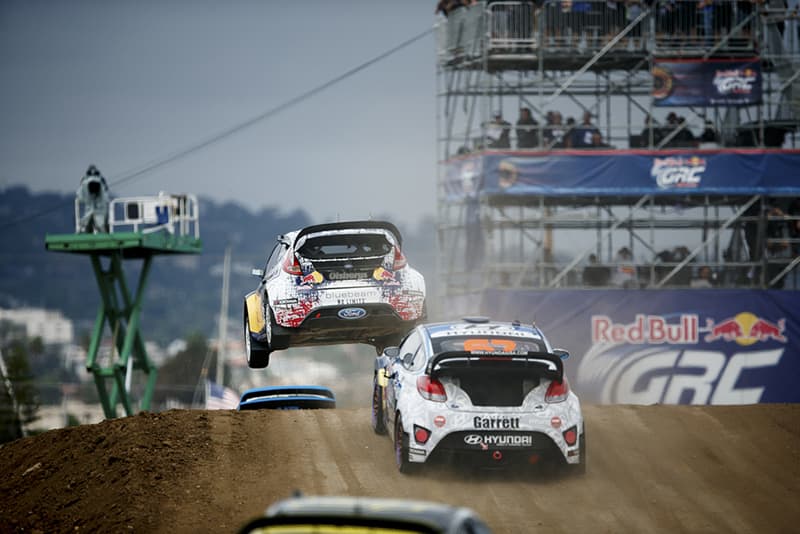 From left: Joni Wiman, Rhys Millen taking the jump at the Red Bull Global RallyCross series at The Port of Los Angeles in Los Angeles, CA, USA on 20 September 2014. (Larry Chen/Red Bull Content Pool)[/caption]
If there was ever a reason to make it out to watch the Red Bull Global Rallycross this weekend, it may as well be to watch race cars flying 70 feet into the air at extreme speeds, or spinning out on a dirt track.
Either way, this weekend promises plenty of excitement as the Ottawa/Rockcliffe Airport transforms part of its runway into a 1.22 km professional race track for rounds five and six of the Global Rallycross.
"I think this will be one of the high points of our season," Chip Pankow, COO of Red Bull Global Rallycross, told _ OttawaStart.com _ .
Ottawa comes after Thompson, Conn., and before Indianapolis, Ind., as part of Canada 150 celebrations which also saw Red Bull hold its Crashed Ice World Championship in March.
"It's a relatively new sport," Pankow said. "It's our sixth season."
There is hardly anything long in the Global Rallycross, he said, with short heats and short tracks, usually with a good portion of the track made of dirt (35% of the Ottawa track is).
The audience is seated all around the track and tickets get you into the pits to watch drivers come and go. "There's not a bad seat in the house," Pankow said.
The races are formatted with heats and qualifying rounds. Pro drivers work their way up the heats and rack up as many points as possible, which determine their starting position.
Whomever has the most points at the end of the day is the race winner. Whomever has the most points when the season wraps up at round 12 in Los Angeles will be the champion.
Because the weekend is a double-header, each day will have "the same action and content," Pankow said.
The drivers, who Pankow said are all professionals, are split into two levels.
Young drivers, around the ages of 16, 17 and 18 go into the Lites class. The Supercar class is the higher level and many of the drivers are also found in NASCAR and IndyCar.
A favourite to watch is Steve Arpin, a Canadian from Ft. Frances, Ont., who won the last race in Thompson.
"He's coming in here with high hopes," Pankow said. "(But) anything can happen." _ Tickets start at $75 and are available online . Prices are higher when purchased at the gate. _ [caption id="attachment_70374" align="aligncenter" width="1000"]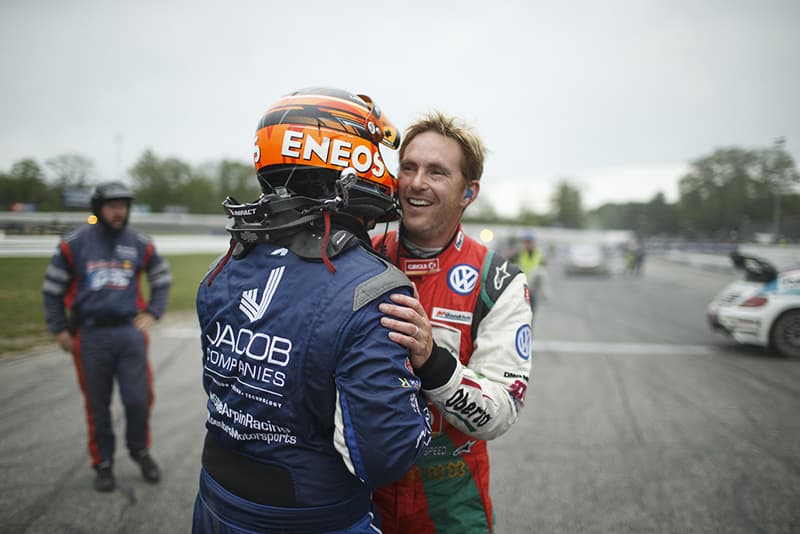 Steve Arpin celebrates his victory with fellow competitor, Scott Speed, at Red Bull Global Rallycross in Thompson, Connecticut on June 4, 2017 (Chris Tedesco/Red Bull Content Pool)[/caption] _ Correction: Due to inaccurate information provided by Red Bull, an earlier version of this story said Ottawa is hosting rounds six and seven of the Global Rallycross. It is hosting rounds five and six. _