"Ottawa: Gateway to Carp" - free e-book download about comedy in our city
[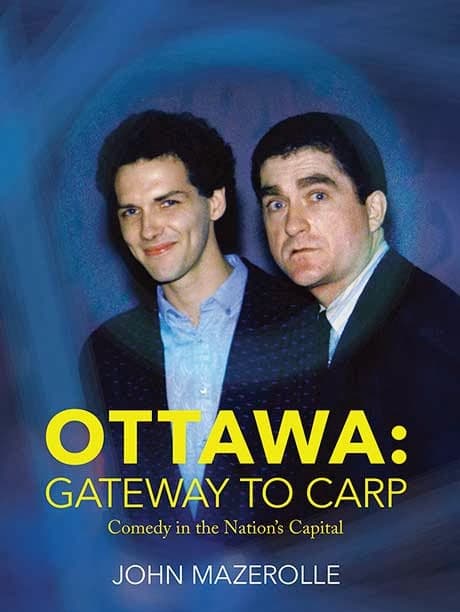 ](http://ottawastart.com/wp-content/uploads/2013/10/ottawa-gateway-carp-cover.jpg)
**
** Rich Little, Dan Aykroyd, Tom Green, Norm MacDonald, Mike MacDonald, and Sandra Oh are just a few funny people from Ottawa who've made it big in show business. Author John Mazerolle has intereviewed key people from Ottawa's comedy and entertainment scene and written an interesting oral history of comedy in Ottawa. Until November 30, you can download the book for free .
There are lots of great anecdotes, including:
 * 
The time when John Cleese announced he was leaving Monty Python while at the Chateau Laurier.

 * 
Seeing Les Lye
_
 (Willy & Floyd, You Can't Do That on Television)
_
at Woolco.

 * 
When Norm MacDonald saw Bob Hope at the Ottawa Ex.

 * 
The night George Carlin, unscheduled and unannounced, walked into Yuk Yuk's at did a set.

 * 
How the Canadian Improv Games kicked off Sandra Oh's acting career.

 * 
The time when Tom Green came to town with Monica Lewinsky.

In related news, the Canadian Comedy Awards Festival continues all weekend.
** See also: ** Ottawa Entertainment Guide
If you liked this post, you should ** subscribe to etcetera , ** our free email newsletter. Featuring cool Ottawa events, interesting local news and contests and giveaways. Thanks!