Ottawa fall radio ratings 2016 (with colourful graphs!)
The numbers are out.
It may take a keen eye to notice who's won and who's lost, or it may not.
While the topline numbers don't always tell the whole story, they are all we have to digest.
Sometimes the best way to tell who won and lost is how individual stations react to these numbers.
However, not all changes are visible.
Your comments and insights always appreciated.
Some (on the surface) notes:
Hot 89.9 is the #1 music station (and very strong with Francophones, too)
Jump 106.9 has seen steady growth!
Live 88.5 is steady and strong!
Rebel got off to a decent start: 1.2
1310 News may have seen a small bump
CHEZ, Kiss and Boom 99.7, too
CFRA has taken a huge hit, esp. on reach
Majic, too
TSN 1200 had a strong book
Country stations 101.1 (Rogers) and 94 (Bell Media) almost in a dead split


How do you see these numbers? Who among you are wearing the rose-coloured glasses?
(Source data from numeris.ca)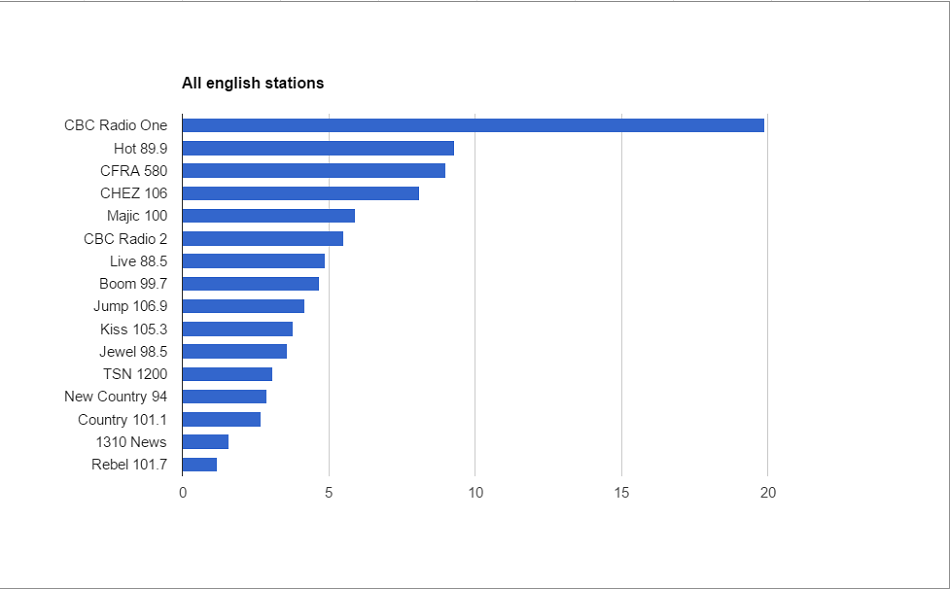 Graphed by Devyn Barrie / data from Numeris
Editor's note: CIDG 101.7 (Rebel FM) switched both frequencies and formats before the fall ratings period began. Here is a press release from Rebel about how they did this year.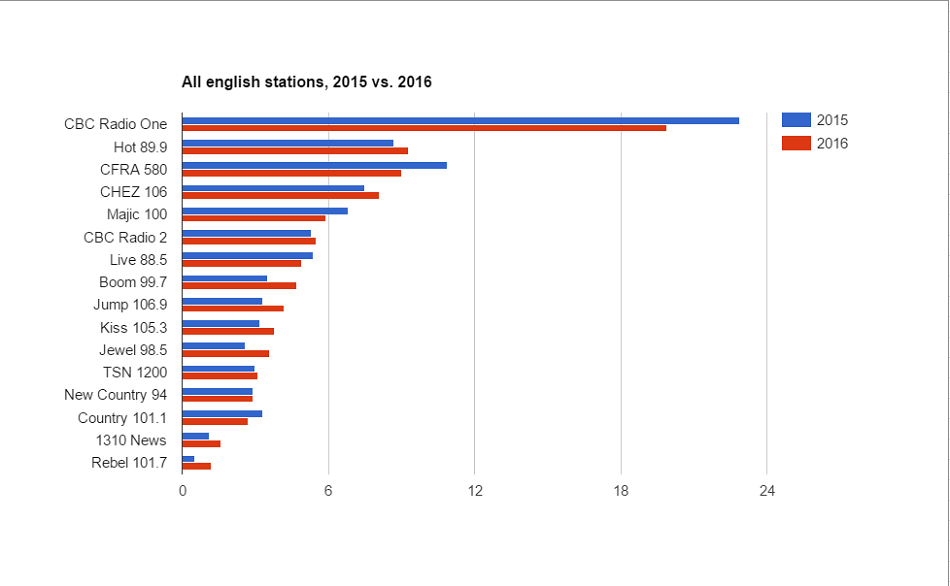 Graphed by Devyn Barrie / data from Numeris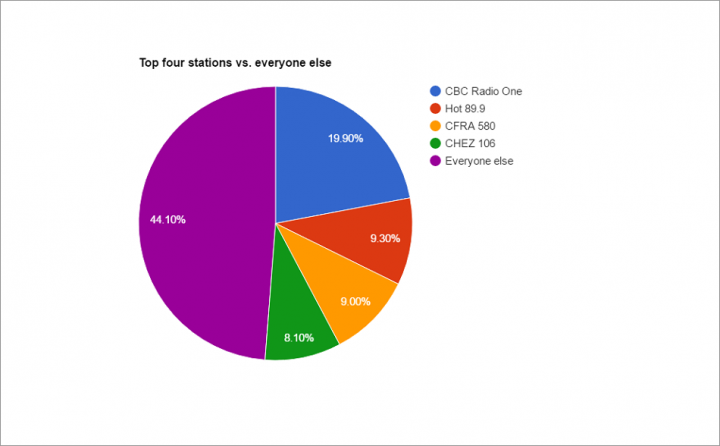 Graphed by Devyn Barrie / data from Numeris
Here's some demographic data from Bell Media, posted by media consulting firm Kowch Media: