Ottawa athlete gets set for a 100km fundraising run from Ottawa to Montebello
[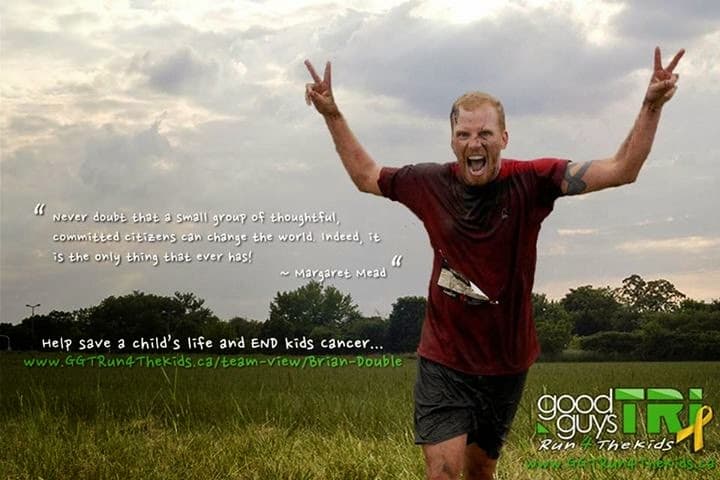 ](http://ottawastart.com/wp-content/uploads/2014/05/1010326_10152148197689475_2566186638340053242_n.jpg)
**
** **
** As thousands of runners get set to participate in the Ottawa Race Weekend on Saturday and Sunday, a group of athletes has set their sights on an even bigger challenge: running 100km in a single day from Ottawa to Montebello.
Brian Double is one of them. On October 4, he'll join 15 other local runners in a fundraiser for Kids End Cancer .  Last year the event raised over $100,000.
"This distance is going to be brutal," he says.  "I expect it'll take 11-12 hours to complete.  I'm hoping the sheer insanity of it encourages people to donate."
Unlike many of the other runners, Brian is not a marathon veteran.  He's run a few half marathons (including one in New Zealand in 2006), but has only run one full marathon (about 42km).  (He will be running in this weekend's marathon too.)  He sees the 100km run as both a personal challenge and an opportunity to raise money for a great cause.
"My personal goal is to raise $2,000. I'm just getting started towards that goal but feel pretty confident that I can raise at least that much," he says.
Brian is currently running about 200km every month and will ramp up the intensity as October gets closer.  We'll check back with Brian over the next few months to see how his training is going. You can read more about the race and make a donation on behalf of Brian here…
You should also check out Brian's Twitter or Instagram feeds.  He runs all year long and posts some great photos, like this one:
[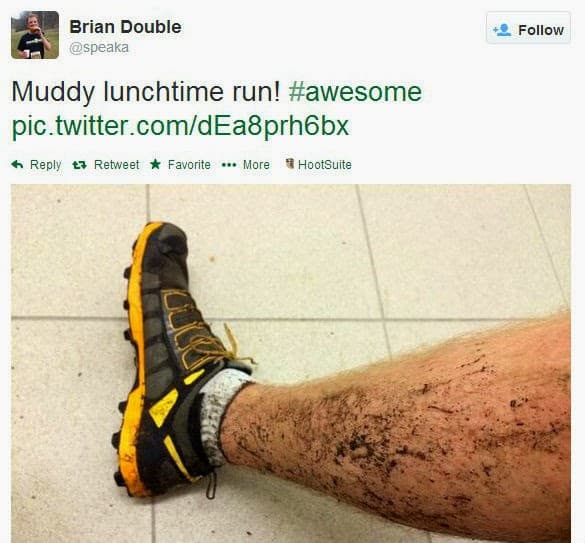 ](http://ottawastart.com/wp-content/uploads/2014/05/muddy-run.jpg)
** See also: ** Ottawa Sports & Recreation Guide
If you liked this post, you should ** subscribe to etcetera , ** our free email newsletter. Featuring cool Ottawa events, interesting local news and contests and giveaways. Thanks!